The mister and I waited years before buying our first rent house. Of all the various and sundry reasons for staying out of the game, our biggest obstacle was a severe case of Tenant-phobia– the crippling fear of Landlording. To make matters worse, anytime the subject came up, helpful friends and relatives regurgitated the same horror stories over and over… tenants trashing houses, refusing to move out, paying late, cooking up drugs in the garage, selling off the fixtures for booze and worse.
One day it occurred to us that once upon a time, we were tenants-and we never paid late, or trashed anything, or refused to move anywhere or cooked up anything in the garage. Come to think of it, none of our friends had that much fun either. As the dawning light of reason broke forth, the answer to our dilemma became immediately clear-we needed to target ourselves.
The Part Where We Clone Us
For the sake of simplicity, let's call our target Cab (for Connie Always Broke). How do we lure Cab over to our lovely rentals so she can pay off the mortgage for us?
For starters, Cab doesn't do drugs, so she doesn't want to live in a drug-infested neighborhood.
Also, she's not so tough… in fact, she's a big weenie, chicken-baby so high crime areas are out too.
Cab's trying to save enough to buy her own house. She'll pass on a larger brick home with central air and heat to live in a smaller frame home with window units to save $100 per month.
Without exception, Cab will pick the cleanest house or apartment in the best condition in her price range. She'll head right out the door at the first sign of filthy carpet, dingy paint, roach droppings, broken drawers and/or other signs of delayed maintenance.
Cab follows the rules. She wants to know what's expected from the beginning. A clear, logical, understandable lease makes her feel secure.
Cab wants to be treated with respect. If her landlord is jaded, angry, bitter, money-grubbing, and/or heavy-handed, she'll find another place when the lease is up.
Not surprisingly, Cab and her friends are very much alike. She always asks the people who share her values for referrals because they understand what she's looking for.
Cab likes puppies. And gardening. And painting every room a different color. And because those things aren't landlord favorites, she'll eventually figure out a way to buy her own place. But if the landlord realizes what a great tenant she is and eases up on some of those restrictions, she just might stay a few years longer. Maybe.
Some folks can handle problem tenants. Some people *are* problem tenants. And some of us just like a little peace and quiet.
The Part Where We Ponder and Stuff
In general, I look for single family homes or duplexes in quiet, stable neighborhoods where the yards are well maintained. We check backyards for the presence of fighting dogs and the absence of swing-sets. Lawn chairs and rockers on the porch are good. Large groups of able-bodied men hanging out during working hours is not-so-good. And with every house and every neighborhood, we ask-
What type of tenant will this place attract?
Finding great tenants begins before you buy your investment property. Learn your local market, target neighborhoods that will attract the type of tenant you want to deal with and solve the majority of tenant/landlord issues before you start.
It's funny– we're landlords now and still hear the same horror stories…and it's only recently that I noticed that all those stories are told by people who aren't landlords.
Interesting, huh?

Before: When good little houses go bad, they attract all sorts of bad things.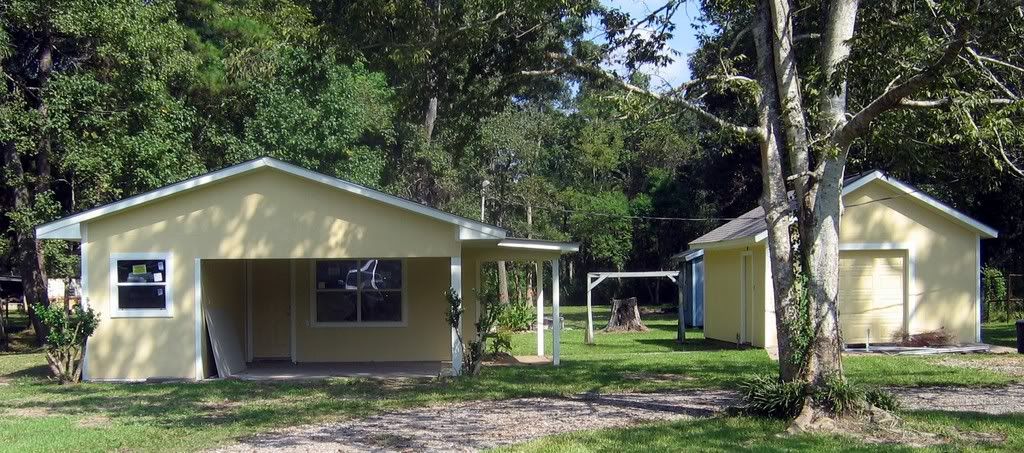 After: Much better. Now it's ready for Cab and company.