The world has been watching Canada this year. Not because the winter Olympics were here, but because Canada escaped the global economic crisis with minor cuts and bruises while many other countries are still being hit hard. We've become the example for other countries to learn from. And some of the world's most influential economic thinkers and leaders have been visiting Canada to learn about our financial sector and our banking industry.
For years, my husband and I didn't feel like the example to behold. As we offered up our proverbial first born child to get a mortgage we cursed our stringent banking rules and challenging lending climate while watching our American neighbours get mortgages with as little as proof of a pulse. It was tough to appreciate our banking system in those days. But today we are now grateful for those rules. The discipline and regulation our banks operated under largely kept our economy out of the big troubles felt in many other parts of the world.
While many smart people are expecting the tough times to continue for the US housing markets, and while the economies in many European countries collapse Canada has, for the most part, emerged from the recession. Houses that had dropped in value in 2008 have begun to recover and in some markets, surpass their previous peaks. Rent rates are beginning to climb up again and the banks continue to lend money to home owners and real estate investors – albeit even more cautiously than before.
I don't think it's all good times ahead for every housing market in Canada but there is another compelling reason for US investors to consider putting some Canadian property in their portfolio: the Canadian Dollar. The Canadian currency continues to gain strength against the US dollar and could provide some shelter against the inevitable challenges the US dollar will face in the coming years.
While many of my Canadian investing colleagues head south in search of deals, we're content to continue investing in our own backyard because we watch the indicators and see some very positive signs. So if you're considering putting some money into Canadian houses what do you look for? Well it's not any different than what you'll look for in any other part of the world but I will share a few key indicators to learn and give you some resources to research that information.
Good Indicators a Canadian Housing Market is Looking Good for the Future
Employment levels:
As a real estate investor, it doesn't matter where in the world you're investing, if people don't have jobs they aren't going to have money to pay rent or to buy homes. In other words, there will not be much of a foundation to support a strong rental and housing market if it's full of people without sustainable income. So before you put your money into any market figure out where people are currently working, where they are likely to work in the future (any changes in the major employers in that area) and whether there are likely to be more (and better) paying jobs in the future or not. Most city websites have pretty good breakdowns of where people are working in a city and any major infrastructure development plans for an area (which will be a good source of jobs during and after development usually). Just do a quick search in google for "city of _____" and you'll usually get directed straight to an official city website with lots of great local information.
Population Levels:
Determining whether an area is increasing or decreasing in population is pretty important but even more important than that is understanding

why that number is trending the direction it's trending in

. You want to make sure an increasing population is sustainable and not just temporary for an event as big as the Olympics for example. If it's because a new major company has relocated to an area, or transportation in and out of an area has been dramatically improved that influx of people might hold steady and possibly continue to increase in the future. And that is a very good thing for the future health of the housing economy because people need places to live. Unfortunately population is a tougher number to learn about because census data is only collected every 4 years or so in Canada and is almost always out of date before it's even released but you can watch the trends and sometimes get more specific City information from local city websites.
Health of the Housing Economy
Look at:

Total home sales,
Active listings,
Average days on the market, and
Trend of the average sales price.

What direction are these indicators moving? Good signs include increasing sales, decreasing listings, decreasing days on the market and increasing sales price. But keep in mind that the trend line can vary depending on what season it is. For example, it's not uncommon for active listings to go down in January but that is not because a whole bunch of houses sold and there's a sudden demand it's because most people take their house off the market for Christmas time unless they really need to sell. So look at the trends over a period of time to really try to understand what direction it's heading overall not just because it's July and house sales always drop in July because people are more interested in summer vacations than buying a new house. Then you want to look at rent rates and vacancy rates. The best resources for this data in Canada for home sales are found from realtors in the specific market areas but you can get some stats from the Canadian Real Estate Association. For vacancy rates and rental rates CMHC has some pretty good and current market information. Local property managers can also give you a very good idea of the specific rent rates for smaller market areas within a city and the general vacancy rates for basement suites vs. entire homes because numbers like that will vary from the data collected by CMHC.
There are certainly many other factors to consider before you invest in a market but these three big ones will give you a good comfort level with the health of the area you're looking at. If an area continues to have employment strength, attract new residents and show many positive signs in its rental and housing economy then it should be well poised to handle whatever storms the world economy will throw it's way.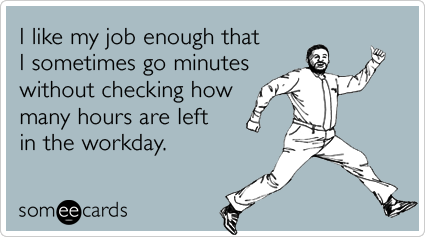 But like any investment consideration I really believe you need to go and check out the area you're looking at buying in. Walk the streets in the neighbourhood where you might buy property, speak with the local experts including real estate agents and property managers, and get a feeling for where the local residents work, send their children to school and what they do for fun. And trust me, there is no better time to visit any part of Canada than right now! The sun is shining and the people are smiling. Summer is a gorgeous time in Canada – and with the sun peaking out from behind the clouds on our economy as well, it might be a great time to leave some of your money behind in our country for some safety and security in the coming years.
Image Credit: Istock Photo Ulga