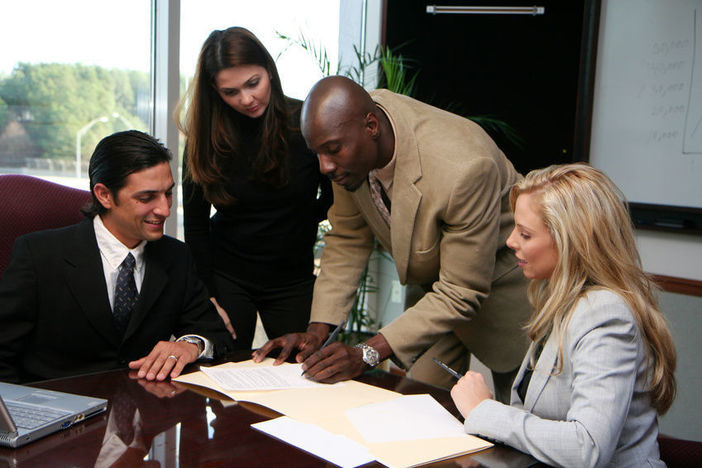 Have you heard the one about the entrepreneur who took his employee to the top of a tall hill and looked out over the vast landscape below? He put his arm around the employee, pointed out towards the horizon and said, "If you work very hard and strive to be successful in my organization, all of this can be …. mine."
Want more articles like this?
Create an account today to get BiggerPocket's best blog articles delivered to your inbox
Sign up for free
While this doesn't cast entrepreneurs in the best light, I think there is a lot of truth behind the story. I remember working my tail off for a fortune 500 company for years before I jumped ship to start my real estate business. I was billing clients at a rate 6 and 7 times what I was getting paid. I eventually came to the conclusion that if I really wanted to get ahead, I needed to find a way to put my time, talents and energy into something that was going to produce real income for me, not just the company I was working for.
Interestingly, the book, "The Millionaire Next Door" quotes a statistic that less than 20% of the workforce is self-employed and yet they make up two thirds of all the millionaires in the United States. I'm not saying the only path to wealth is through owning your own business, but it's definitely a more common path for most wealthy individuals. (also interesting is the fact that the real estate industry has created more millionaires than any other industry)
As somebody who has started my own business and slowly added employees and contractors over the years, I can definitely attest to the fact that it takes help to build and grow a business. I worked by myself for the first 6 months before I added my first employee.  Since this time, I have added a number of people to our company to enable the business to grow.  For entrepreneurs, growing a business almost always requires the ability to leverage the volume of work by adding additional workers.
As a real estate investor, this also holds true; it is almost impossible to grow a real estate business without hiring help. However, adding workers and delegating tasks doesn't necessarily mean adding employees.  In many cases, growing a real estate business will require assembling a team of professionals and contractors to help in various aspects of the business. The great thing about hiring contractors (as opposed to employees) is the ability to avoid the commitment and tax liability associated with a true employee.
Real estate investors that want to expand their business almost certainly need to know how to leverage additional workers in their business. Next week I'll be compiling a list of hiring strategies that involve leveraging additional workers to complete common tasks in a real estate business without the commitment of hiring true employees.