Direct mail campaigns can be a great way to keep your funnel full of leads. I have said many times before, that direct mail is my number one source of leads. But there are some basics concepts that you need to follow in order for it to work for you.
Direct Mail Basics
One of the biggest mistakes that I see real estate investors make is to send out just a few mailings and then throw in the towel. These are called "campaigns" for a reason. It's very important to understand that your response rates will go up with subsequent mailings. Some people will look at your mail piece for a year or more before they call you. You want to be the one that is still mailing to these folks when they finally become motivated. Remember that time and circumstances change all things.  This is especially true for absentee owners.
Direct Mail Response Rates
A study done by the Sales and Marketing Executives International a few years ago resulted in some impressive statistics. The number of deals derived from direct mail campaigns look something like this:
After the 1st Contact:                    2%
After the 2nd Contact:                    4%
After the 3rd Contact:                    6%
After the 4th Contact:                    10%
After the 5th Contact:                    81%
The study went on to say that 90% of the people gave up after the 3rd contact.  If you want to be one of the 10% who stick it out and close 81% of the deals, you must have a system for doing this.  Without some type of system, it will never get done.
Lists and Letters
Before you can send a letter, you need a list. There are a number of places you can purchase your lists. One of them is listsource.com.
Some states have programs set up where you can purchase a list of probates that these folks say are accurate. Those types of lists are not available where I live, so I can't speak about those. In my area we can get a list of all of the previous month's probates from the newspaper. They are always published at the same time, so I know exactly when they will be available. I know that in some areas these are online, and in some towns you actually have to go to the courthouse to pull these records. You can find out the procedure for your area just by calling the probate court in your city.
Your local PVA or tax assessor's office will provide a list of absentee owners for a fee if you choose not to use a list service. I had good luck with the accuracy of my local PVA, but I wasn't able to filter that list.
What Type of Mail Piece Should I Send?
Everyone has a different opinion when it comes to letters verses postcards. Until about a year ago, I had only used letters. I decided to give postcards a try just for absentee owners, and they seem to work fine for this group of people. I generally get about a 3%-6% response. The postcards are yellow by the way.
I only use white letters for probates, and I always hand address all of my envelopes. If you send yellow letters or postcards to these folks they will be offended and upset. When working with probates always be mindful of their situation and act accordingly.
I know lots of folks that use yellow letters. I don't happen to be a fan of these. For one thing, I like to be different. And, I always want to appear to be a reputable business. The other thing I don't like about these letters is that they are just too "general". Sure, you get a lot of calls just by writing "I want to buy your house. Call me at 000-000-0000." But do you really want to speak to a whole bunch of unmotivated sellers? I prefer to use a more targeted mail piece whether I am mailing to probates, absentee owners or some other group of folks.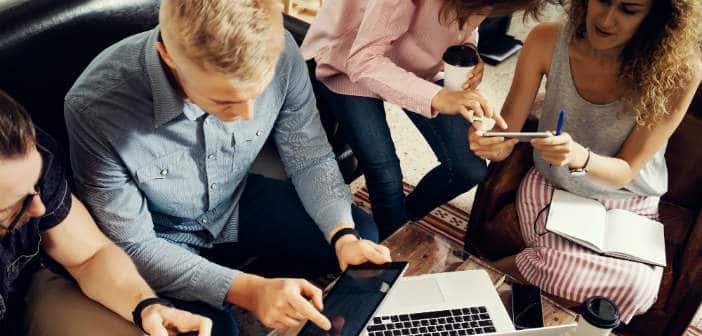 I also think it gives you an advantage to personalize these mail pieces and use first class stamps. Some people say that say brightly colored stamps help get letters opened. All of my letters have my company letterhead at the top, and they have the individual's name, address and the property address about which I am contacting them.  I personally don't use those colored, odd sized envelopes. They are just too much trouble if you are doing a large mailing.
Last but not least, the frequency of your mailings is also very important. I mail to my contacts every 4 to 6 weeks.  If you space these mailings out too far apart, some other real estate investor will be there when the seller finally decides to sell. Next time I will go over some mailing services that you can use to help with your direct mail campaigns. I will also tell you about the database I use, how I keep my contacts organized and my direct mail campaigns on track.
How do you use direct mail marketing?
Let me know with a comment!