Want to find the next best deal on property, whether for investment or home-buying purposes? Maybe you're staying up into the wee hours of the night scouring the internet for properties, sometimes in faraway cities, so you can generate Excel charts full of data and analysis. As you probably know, finding a great deal on a property depends heavily on the accuracy of the data you analyze, and for that reason, I'm begging you to PLEASE stop searching for real estate on nationwide portals like Trulia and Zillow!
It's no secret that agents historically have had complaints about and have sometimes removed their listings from the nationwide real estate search portals, citing, amongst other things, horribly inaccurate information. Here are some reasons why those looking for a great real estate deal, in particular, should stay away from these websites.
Slow Real Estate Search Results
National portals like Trulia and Zillow are slow to show new listings. When a property is listed for sale, it hits the local MLS in a matter of minutes (usually about 15), but can take as long as nine days to populate to nationally syndicated sites, according to studies on the subject. To real estate deal-finders ready to pounce, nine days might as well be three months. By the time you see the listing, view the property, and submit an offer, sufficient time will have passed that there could be one or more competitive bids, or quite possibly the property could have sold already. Timing is everything, and getting all of your real estate listings even 24 hours later than your competitors will cause you to miss out on great deals.


Related: The Best Place to Find Real Estate Deals? Real Estate Marketplace Changes You Need to Know
Bad Data
According to a 2012 study conducted by Redfin assessing the accuracy of sites like Trulia and Zillow, approximately 36% of the listings shown as active on Zillow and Trulia were no longer for sale in the local MLS, compared with almost 0% on local brokerage websites. The study further found that brokerage sourced listings using their local MLS feed displayed 100% of the MLS homes listed for sale on their websites, but Trulia only displayed 81% and Zillow 79%.
So let me summarize: Over a third of the listings you are seeing could be not actually for sale, and you only get to see four fifths of the listings that are actually for sale. I could go on, but really there's no need. Obviously, anyone searching for properties in a city would like to have access to all of the listings that are for sale and none of the ones that aren't.
Misleading Advertising
Another common complaint from users of websites like Trulia and Zillow is the misleading nature of their advertising of listings. Real estate agents are allowed to purchase advertisements that appear prominently next to listings that are not theirs to mislead the buyer into contacting the advertising agent, while the buyer mistakenly believes they are contacting the listing agent. Some buyers would prefer to purchase directly from the listing agent because they feel he or she is more knowledgeable about the property and because the buyer may believe it is possible to negotiate a larger discount when dealing directly with the listing agent who may be willing to cut commission to make a deal happen.
What's My House Worth? (Don't Ask Zillow)
I considered writing an entire post of the accuracy (or inaccuracy) of real estate portal pricing tools like the famed Zillow Zestimate. For those who aren't familiar with Zillow, the website offers an opinion of a listed house value called a Zestimate, and it is prominently displayed on each property's listing page. Sounds great, right?
Unfortunately, the Zestimate values aren't even close to the actual values that the properties sell for. If you're wondering how I can be so sure, it's because, to Zillow's credit, they actually publicize the accuracy of their Zestimates city by city. To measure the accuracy of the Zestimate, Zillow compares the actual home sale prices of homes with their Zestimate, and they've found that the Zesimtate is within 5% of the actual sale price around 50.2% of the time and within 10% of the sale price around 70.1% of the time. The actual data for each city can be found here.
Famously, Spencer Rascoff, the then-CEO of Zillow, sold his home for 40% less than the Zestimate of $1.75M back in 2016. Plus, several homeowners have filed lawsuits against Zillow for inaccurate Zestimates on their properties.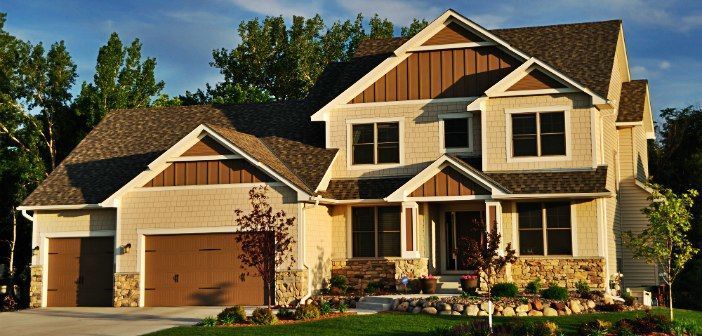 Related: 3 Creative Ways to Find, Buy, or Sell Off-Market Deals
So, Where Should Those Looking for a Good Real Estate Deal Search?
For those in need of accurate and timely data, national search portals like Trulia and Zillow are not as reliable as other options available. Instead of searching for properties on these websites, focus on smaller, local brokerage based websites, establish relationships with local real estate agents, or get a real estate license and pay to join the local MLS, where you can find a vast array of deals in real-time. These steps will assure you get the most accurate and up-to-date information and will provide a competitive advantage over those who are searching for real estate with websites like Trulia and Zillow.
Another great option for investor-focused deals is the BiggerPockets Marketplace, which offers a space for members to both buy and sell investment properties. Check it out here!

What do you think? Do you use Trulia or Zillow?
Weigh in with a comment!