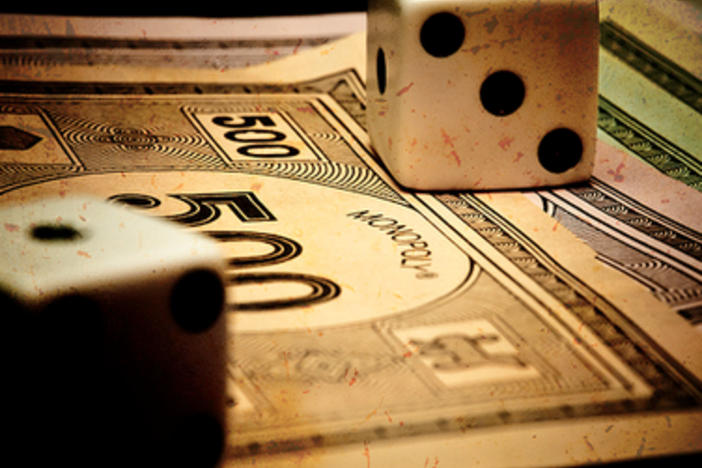 The old cliché of "you have to have money, to make money…"
…is that really true?
No.
The truth is that if you are willing to roll-up your sleeves and think creatively you can get involved in the real estate business with no money.
Does this sound like a "get-rich-quick" scheme or late-night infomercial?
Probably – but there are two reasons you should listen to me and read on:
I've done it myself
I now work at a bank underwriting real estate deals (up to $3 million) and see it everyday.
My Story
When I first got started with real estate, I was 16. I cleaned-up houses for contractors and did whatever kind of labor work they wanted. I then kept hustling and found out how much landscapers charge and started offering landscaping.
I took all of that cash and made my first down-payment on a house.
If you work your tail-off for 3-4 months (part-time, night & weekends) there is absolutely no excuse you won't have enough money for a down-payment if not for a house.
Don't believe me?
I dare you. Start tomorrow, three months later if you don't have at least $10,000 I'll buy you the BiggerPockets Book on Flipping out of my personal money. (I want to see the proof of your efforts though!)
"A year from now you will wish you had started today." Karen Lamb

Want more articles like this?

Create an account today to get BiggerPocket's best blog articles delivered to your inbox

Sign up for free
How NOT to Make Money
You might be tempted to do the following:
Get assignment deals as a wholesaler,
Get a finder's fee for a mortgage client,
Get a kick-back from real estate agents.
I highly caution you against the three action points above.
Why?
Well the last one is illegal and I don't want you going to jail. But the other reason is that while it doesn't take any money to do those items listed, I have NEVER seen anyone actually accumulate serious cash from any of the strategies above.
Related: Thinking About Real Estate Investing? Skip Wholesaling
Instead, hard work is how I've accumulated enough cash to buy real estate.
I've read about a ton of millionaires using some variation of this strategy as well. Instead of landscaping though, it was working at a gas station such as Kirk Kerkorian (who is actually a billionaire).
I have read Forbes magazine for over two decades now and am always looking for common traits of the Forbes 400. The following are a couple of those traits:
Work Ethic -The biggest one is work ethic. Too often we compare ourselves to everyone in the office. This is a huge mistake. You know you are comparing yourself to people who don't have near the work ethic you use.
Comparing Ourselves- The second mistake we make is we compare ourselves to someone who has already made it. Obviously Kirk Kerkorian is not working at a gas station and fixing up old cars anymore! Marc Cuban relentlessly worked on Saturdays at his start-up.
So What's In It For You?
As real estate investors, it's too easy to brush-off working so hard, because if you have a nice portfolio of rentals it's suppose to be "passive income." However, if you are not where you want to be financially consider taking my challenge and working for yourself on night and weekends.
Be very methodical and segregate all of this cash into a separate account that you can't touch.
Do you have any other strategies?
Let me know in the comments!
Photo Credit: jDevaun