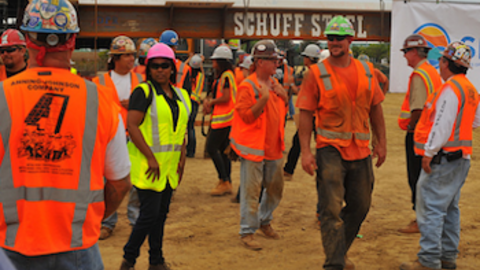 The November-retrospective economic reports disclosed during the start of this month were overwhelmingly positive. One of the standout statistics pointed to the unemployment rate as the lowest since 2008, with a recent CNN Money story pointing to the unemployment rate holding at a flat 7%. Economic analysts predicted the United States would add 183,000 net jobs in November, a figure that was dwarfed by the true total of 203,000.
Want more articles like this?
Create an account today to get BiggerPocket's best blog articles delivered to your inbox
Sign up for free
This is exceptionally positive news for job market skeptics, especially considering that gains in the job market were broadly distributed. As the CNN Money report further outlets, the jobs growth was balanced between low-paying sectors as well as typically high earning ones. Much worrying was directed at the inflation of job growth statistics based solely on "McJobs" – low wage or temporary jobs with little benefit fro the American public and our economy as a whole.
Taking all this into consideration, the job recovery through this point had been sluggish. While there was clearly some degree of rebound, it was occurring with far less strength than market observers would have wanted. However, the CNN Money report quotes major auditor Deloitte's CFO as stating outright, "This was a strong, good quality report, showing continuing momentum." The professional and business services sector yielded 35,000 new jobs alone last month, a field that is known for its high-income and, high-stability jobs.
So What Does this Mean for the Housing Market?
The echoes across the housing market will likely be positive and long lasting. Younger buyers are one of the demographics impacted most sharply by the unsteady job market. If 20 and 30-somethings are uncertain professional ground, or otherwise concerned about a financial future that might be suffer from unsteady career growth, they're less likely to put down money for a mortgage.
If anything, the housing report spells stronger long-term benefits for the housing market than it does short-term benefits. As Deloitte CFO Frank Friedman noted about his firm's hiring plans, "We're optimistic about 2014, and we continue to hire at a pretty robust pace." Assuming the job recovery maintains this brisker pace, it spells a bulwark of healthy home sales rates down the line. The upsurge in financial and professional security among young buyers will ensure the housing market's largest untapped demographic keeps coming to the table.
Related: Housing Supplies Rise as Bidding Decreases
Photo: Chris Hunkeler
Steve

Replied almost 6 years ago

Isn't it true that total employment is still lower now than it was at the end of 2007? Sorry, I just don't see it as all that positive. Counting on those in their 20's and 30's when the new ability to pay mortgage rules begin in Jan may be another issue.

The jobs report provides only a partial indicator. IMO, that report would provide a more complete picture if it reported the income generated from those jobs. As it stands a newly-hired janitor counts the same as a newly-signed pro athlete or CEO.

ed

Replied almost 6 years ago

I think 2014 is going to be another venture for the industry , bigger even than the recent loan modification scenario, where a lot of real estate whips made a good living on scared homeowners . Only this time I'm sure the banks are ready to counter all the legal battles headed their way. Am I right to assume that real estate agent are the ones going to be hurt, due to underwriting harder than ever?

My area in central California is fueled by construction jobs, We see a little activity. We have a huge percentage of workers still unemployed and I dont see any change soon.

I am not optimistic at all about this latest jobs report. I think it doesn't take into account all of the people that would like to be employed but have given up looking for a job. I also think that full-fledged Obamacare will have employers laying off again. I'm still waiting for the other shoe to drop on this recession.

Jay

Replied almost 6 years ago

This recession has been going on for 6+ years. I don't see us getting out of it anytime soon.