Personal Development
Calling All Real Estate Investors: Can You Answer These 12 Important Questions?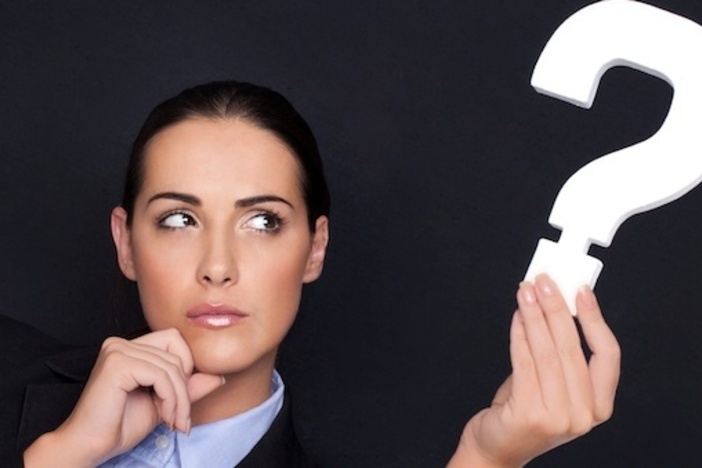 The questions I ask folks who're investing for the purpose of retiring well, change from person to person. Sure, there are all kinds of questions to which everyone should give sober consideration. Let's look at several of 'em. Some won't apply to all readers, some will. All require earnest thought. I'm not gonna give answers I often receive or make editorial comments to the questions. It's a list that's been singularly effective when eliciting investors' actual thinking, and more often their comfort level. It's also far from an all inclusive list.
Want more articles like this?
Create an account today to get BiggerPocket's best blog articles delivered to your inbox
Sign up for free
12 Questions That Every Investor Should be Asking Themselves
1. Where are you now, financially?
Cash on hand including checking and savings.
Stock 'n bond investments, in your name and in qualified retirement plans. (401k/IRA)
Current pre-tax household income?
What have you been able to save consistently, after taxes, on a monthly basis?
If you own a home and it has a loan, what are the PITI payments? What's the real life equity if you sold it today and had 8% costs?
Do you own any investment real estate? Current value/net equity? Own any notes? What are the particulars?
Do you currently own an annuity? What are the specifics?
2. What are you REALLY lookin' to achieve in retirement re: monthly income?
From what source(s) would that income be generated?
3. What is your timeline? (How many years to retirement?)
Is the time you have to retirement sufficient to accomplish your goals?
If so, what are the specific facts giving you the confidence you can make it happen?
4. Earlier you listed the sources you expect to generate retirement income. What led you to those investments?
5. Why did you choose those investments over others?
6. Are there potential investments for which you're comfortable/uncomfortable pursuing? If so, would you please elaborate?
7. How much of your after tax family budget, if any, would you be comfortable in applying to your overall retirement Plan?
8. If your timeline is short, a truly relative factor to be sure, are you aware that some investment vehicles won't be your friends?
9. Is your household income over $150,000?
Did you realize that much income bars you from applying any available depreciation (read: tax shelter) against your ordinary income?
Are you aware that doesn't hafta be a huge negative for ya?
10. Are you and/or your spouse self-employed?
If so, does the company have employees other than you and/or your spouse?
11. Are you now contributing to an employer based 401k?
Do you have any 401k plans from previous employers?
Have you started an IRA? Is it 'traditional' or Roth?
How much per month are you contributing to any of these?
What is your expectation of these plans as it relates to retirement income?
12. Are you confident in the current plan's ability to produce the income for which you're planning?
Related: 5 Questions to Ask Yourself Before Investing in Real Estate
The Only Bad Question…
That list isn't anywhere near complete. Also, as the discussion deepens and the scope widens the questions change. What's pivotal to a 30-something investor, sometimes isn't even on the menu of a 50-something investor. Duh, right? The takeaway from this is to ask yourself as many questions as possible, giving brutally honest answers. The question and answer exercise helps to establish a more clearly defined map.
One of the wrong turns made by investors is too many questions going unasked. It's not that they didn't wanna answer them, though that's true in some instances. It's that they don't know the questions to ask, or haven't realized how valuable to their future the answer can be. See for yourself by creating a list of questions to which you must have answers. You'll notice quickly that your answers will many times lead to even more questions. That's good!
I've learned the only bad question isn't the one not answered.
It's the one not asked.