Personal Development
My 100th Article: The Lesson's I've Learned from Blogging for BiggerPockets.com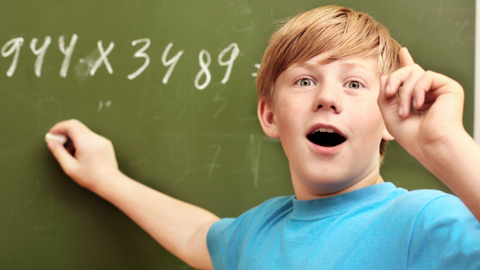 If you had told me when I started writing for BiggerPockets.com that I would make it to 100 articles I do not think I would have believed you.
I never would have thought that I knew enough to write 100 articles on a major real estate investing web site.
But here I am!
I was actually pretty scared when I accepted Josh's offer to write here. How the heck would I come up with something new every week? Somehow though, I was able to pull them all together.
Looking back, I realize that writing for and being a part of BiggerPockets.com has been a great experience. I did not fully expect that. I guess I thought it was just going to be work.   But being a part of this community has helped me think in new directions and grow as an investor.
How so?
By learning or reinforcing that…
You Have To Try
If I had let my fear rule the day I never would have gotten started here.
Fear can be a hard thing to get over. We have fear to make us think about what we are doing. So, fear does serve a purpose. But it also holds many back. Learn when and how to get past your fear and try. Because if you never try, how will you know? How will you succeed?
I Don't Always Know What's Best And Should Seek Advice From Someone Who Does
Related: You Don't Know… What You Don't Know!
There are so many, many experienced writers and posters on this site.
Seeing them here and reading about their experiences has encouraged me to seek out others who can help me be successful. You should too. Reach out!   Many (including myself) are only a few key strokes away.
I Can't Do It All Myself
Yea, I already sort of knew that, but being a part of BiggerPockets has helped reinforce it.
I am the type of guy that wants to do it all himself, that thinks he has all the answers. But reading the posts of others on the blog and on the forums has helped me value the fact that you need others to help you be successful.
Always Take The High Road
Related: 4 Qualities of Excellence in Real Estate Investing
No matter what, always be nice. No matter what anyone says or does, be nice.
There is no value in being mean, being a bully, being a troll or trying to "one up" everyone else. You do not "win" by posting a snarky comment or badgering a seller. You just come off as a jerk that no one wants to do business with.
Finally, Be More Open
Be more open to sharing information and to understanding the value in doing so.
This one is kind of hard for me. I have always been one to hold my cards close. But seeing how open many are here is helping me overcome that. I have since made some awesome business connections by being more open. You can too.
I hope my posts have been helpful and that perhaps you learned a thing or two. I have actually enjoyed writing them, well, most of them :). And I have also enjoyed interacting with everyone.
There have been some great discussions in the comments section of some of my posts. I hope that continues because sometimes it is in the comments where the best learning happens.
Let me close by thanking Josh for providing the site and giving me the opportunity. And thanks to Brandon and the rest of the staff for their editing prowess. Let the learning continue!
So how has BiggerPockets helped you?
Any topics you would like to see more of in the future?
Please share with your comments below!
Hey Kevin – 100 already, huh? That's awesome! Thanks for being a part of the community and for your contributions. I'm grateful for your wisdom and appreciate the enthusiasm. Thank you for what you bring to BiggerPockets.

Hey Kevin – 100 already, huh? That's awesome! Thanks for being a part of the community and for your contributions. I'm grateful for your wisdom and appreciate the enthusiasm. Thank you for what you bring to BiggerPockets. Reply Report comment

Thanks for writing so often Kevin! I listen to BP blogs and articles on my phone while driving and I've enjoyed many of your articles now. Keep going!

Loren, Thanks for the kind words. I appreciate you taking the time to comment. Kevin

Thanks for writing so often Kevin! I listen to BP blogs and articles on my phone while driving and I've enjoyed many of your articles now. Keep going!

Thanks for writing so often Kevin! I listen to BP blogs and articles on my phone while driving and I've enjoyed many of your articles now. Keep going! Reply Report comment

Awesome keep it up. Let me ask you a question, what format did you follow. Is there something that helps you put a topic together. I would like to become a better blogger myself.

Ed, Thanks for the kind words. I appreciate them. I usually try to write my posts over several days. I like to write a bit, put it down and come back to it again later. This process seems to help me refine and clarify my thoughts. Hope that helps you, Kevin

Congratulations on #100 Kevin, a great accomplishment! Also thanks for sharing your advice and suggestions here, they are appreciated.

Kev, Thanks for sharing what you're learning and helping us all grow. Count me as another fan. Reply Report comment

Kev, Thanks for sharing what you're learning and helping us all grow. Count me as another fan.

Thai

Replied about 5 years ago

Kevin, thanks for the articles!

Kevin, That's fabulous. I always enjoy your articles they are full of common sense and practical tips. I agree with you that you often learn the most from the comments section. That still comes down to an article being well written to elicit responses.

James

Replied about 5 years ago

Kevin, Congrats on achieving a milestone on BP! My favorite of your articles: "Tenant Screening is About the Questions You Ask" Your article gave me tips for my prospective tenant interviews. I've found that having a casual conversation (it is an interview) with tenants allows them to lower their guard and that's when carefully worded questions can be used to extract the truth if you think someone may be lying. Let's face it; people lie. Weeding out liars is a skill that I have honed over the years as a landlord. I get a chance to evaluate their face when they answer, body moments, speech etc. It all helps in spotting liars and preventing evictions later on. For example: A tenant may have a credit score of 750 and when you ask them about their hobbies (typically not a question on an application), you find out that he likes to brew beer, which takes a lot of water. You can then decide if you want to carry the additional water costs if you are paying the bill or ask the tenant to pay a little more.

James, Thanks for the kind words and taking the time to comment. Landlording really helps one build up a BS detector! Good point about being casual. It does lower their guard at times. Brewing beer also smells a bit does it not. I'm not sure that would go over well in an apartment setting, Thanks again, Kevin

James

Replied about 5 years ago

Kevin, Congrats on achieving a milestone on BP! My favorite of your articles: "Tenant Screening is About the Questions You Ask" Your article gave me tips for my prospective tenant interviews. I've found that having a casual conversation (it is an interview) with tenants allows them to lower their guard and that's when carefully worded questions can be used to extract the truth if you think someone may be lying. Let's face it; people lie. Weeding out liars is a skill that I have honed over the years as a landlord. I get a chance to evaluate their face when they answer, body moments, speech etc. It all helps in spotting liars and preventing evictions later on. For example: A tenant may have a credit score of 750 and when you ask them about their hobbies (typically not a question on an application), you find out that he likes to brew beer, which takes a lot of water. You can then decide if you want to carry the additional water costs if you are paying the bill or ask the tenant to pay a little more.

Hi Kevin! I enjoy your articles. I am an experienced full time investor, with a lot of experience. I would like to post a "How To" article. Cannot figure how to post articles. Thank you

Joseph, Thanks for the kind words. Get in touch with Josh Dorkin or Brandon Turner by e-mail about posting here. They have to set you up to do so. Good luck, Kevin