Many people see that I get a lot of publicity, and when they do, they think I get it without even having to move a muscle. No, it's not because of my ridiculous good looks or charming Aussie accent.
Then there are others who think that I must definitely pay a lot of money for that kind of exposure (I was recently on the front cover of the most subscribed to real estate investment magazines in the country).
And then finally, there are always those who just ask me outright: How do I manage to get all that publicity? Do I have a certain strategy? Did I make a deal with the devil?
Well, here I am, and I'm ready to share my story. Firstly, I'll start by saying that yes, we do indeed get great publicity. And yes, there is a definite strategy in place to get us where we want to go. But no, we're not paying people to talk about us and give us the exposure we want.
Now, it isn't easy at all, and you need to realize that we've had to work extremely hard to get where we are now and we expect to have to work just as hard in the future. Nothing comes easy, and you must work for anything that's worthy. In the end, just like everything else in real estate, this too comes down to getting out there and focusing on the numbers.
Getting publicity is very important in today's business world, but doing so by spending as little money as possible is something that needs to be learned and takes training. So today, I'll share with you how you can get publicity for free, too. Here's what I did and still do to get media coverage. For your convenience, we'll look at it as a three-step process. I'll make it as actionable as possible as well, so you can jump right in.
Write Your Story
It's very important for your potential customers to know how you got into real estate or business and what skills you have, but it's just as vital for journalists to know your story as well. Don't forget, journalists, editors and media owners are the people you're after. So make it as attractive as possible for people to consider you for a piece. Sharing your story on how you got into the world of real estate is a great place to start for that. This kind of information doesn't just build up a certain kind of interest with your readers, it also gives journalists a good idea about the kind of work you're doing, where you're from, who you are and what you can do. Actions speak louder than words.
Related: 6 Up-to-Date Marketing Techniques to Help Get Your Properties Noticed
So as tip number one, I recommend that you start writing blogs or have a section on your current website titled "About Me," and write down who you are, where you come from, and how you got into real estate. These personal experiences can really help journalists write about you. Aside from this, you can create a one-page website as well, something that's just about you and displays some of your work. This is a great place to allow readers to start reading your stories and then find out more information about you. To get inspiration on how to start writing your story, do spend some time online and check out similar profiles for a better idea. Be LOUD, PROUD and DIFFERENT. Success comes from doing this differently.
Where: A great place where you can get your profile up and get it noticed is wix.com. You can set up a free website with a one page bio, choose a good template, and get started with minimal technical fuss. Another good resource is about.me, which allows you to display your profile through a page. Finally, social media platforms like Facebook allow you to set up your own page for free. Don't underestimate social media; it will give you more value than you can imagine.
Create Your Pitch Email
It's of extreme importance to create a pitch email that you can send out to journalists, bloggers, and places you'd like to be featured in. A good pitch email would be one that is focused on the person you're sending it to and their audience. Don't just create a generic email that talks highly about yourself. No one will care. Instead, create an email tailored to the receiver and talk about things that make you stand out of the crowd. Usually, there are plenty of other similar mailers, so you want to make sure you're different and that you give them confidence about the value you can bring.
Try to talk about things that help him or her relate to you. Include information on who you are, where you're from, your previous achievements and other elements that build your integrity and credibility. These factors are of extreme importance to get you your publicity. And yes, don't forget to add links to podcasts, articles, videos, and other samples from places where you've been interviewed before this, as all these elements boost your credibility and provide plenty of leverage. And that leverage becomes your ticket to free publicity.
Where: The Internet offers a lot of free resources that can help you draft your pitch email. You could show it to a few of your colleagues to get their feedback on whether you're on the right track before sending it out.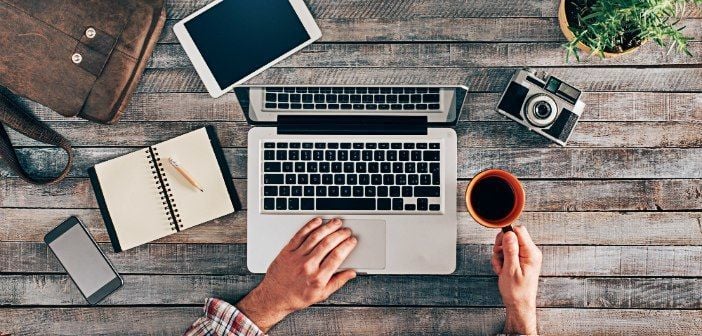 Research Who You Want to Be Reaching Out to
If real estate is all about researching markets and people, then this too is no different. When your aim is to get free publicity, you need to do thorough research about the journalists or editors in your business and get an overview of the relevant media platforms, like podcasts, blogs and articles. Focus on your area of expertise, and then begin to make connections. Taking cues from people in a similar line of work who inspire you is a great place to start. You can also read articles or listen to podcasts. All of this will give you a good idea on how to write your story and create the email. It will also give you a free list of people you can reach out to for getting interviewed.
You can also try to write a guest post for their blog, arrange something to cross promote one another through social media platforms, and comment on their posts. This research and interaction is of extreme importance, and you may like to choose markets that are local and reach out to people in the region where you operate. Another tip is that Facebook messaging is a powerful tool to get in contact with folks. Once again, be different and attention catching with your approach. I was fortunate enough to have corresponded with some of the world's biggest Entrepreneurs via Facebook messaging.
Where: Using the right keywords (Google "BiggerPockets Podcast" or "EOFire Podcast") can help you research the kind of people you want to reach out to. The good old method of meeting media people personally helps too, especially if you're focusing on local markets. Joining groups on different social media platforms is another place to get started with your research. Ask the questions and push yourself to get gigs. See the final step below.
Press Send!
Finally and most importantly, once you've done all of the above, it's time to get into action. Send out the pitch email to the people you've listed based on your research. Also spend time online and connect with different experts through social media. Commenting, liking, re-tweeting, guest blogs and sharing resources can help you build invaluable connections. These in turn can also open doors between you and the media, allowing you to get the attention and publicity.
Related: Word of Mouth Marketing: The Completely FREE Way to Find Hidden Deals
Where: A good place you can search for people to send your pitch email is iTunes. Make this your number one priority and look at the best business podcasts. Don't just look at them as target hosts but also for inspiration. Secondly, you can often contact journalists and media people directly through social media. Last but not the least, use the resources you already have and get a few email IDs to send your pitch email to. Most journalists and editors have their emails listed on the media sites, so this shouldn't be too difficult either. Be aware that Facebook has an "about me" tab on everyone's profile. Would you believe that many celebrities, Entrepreneurs, journalists and other media folks have their direct email address under that tab? Make sure check it out.
In the end, business, real estate, and entrepreneurship are all about committing to the numbers. And whether you're trying to sell a house or garner some free publicity, you need to really get out there and make it happen. List the places you'd like to get featured, write your story, and research as much as you can. Finally, once you've created the pitch email, personalize it for everyone you're sending it to, and then, most importantly, really reach out in a meaningful way. There is a lot of free publicity out there, but before you can benefit from all of it, you need to be well prepared and put in the time. When a magazine, a newspaper, a blog, or a podcast does feature you, they want to feature an interesting, experienced person who delivers content and brings value to its audience.
Investors: How do YOU get your name out there? Anything you'd add to these tips?
Leave your comments below!