The blog post below was made in both TEXT and VIDEO format. Take your pick! 
Want more articles like this?
Create an account today to get BiggerPocket's best blog articles delivered to your inbox
Sign up for free
How much money does it really take to invest in real estate?
Can you invest if you don't have a lot of cash?
Isn't that a big scam?
Well my name is Brandon Turner, author of The Book on Rental Property Investing and The Book on Investing in Real Estate with No (and Low) Money Down, and today I want to share with you the truth about no (and low) money down investing.
***If you are interested in learning more about investing in real estate using other people's money, I want to invite you to this week's BiggerPockets Webinar, where we'll be talking about My Three Favorite Low-Money Down Strategies for Real Estate Investing. This live event is going to be pretty incredible, so be sure to claim your spot now! OK, back to the post! ***
So let's do this thing.
So first of all, let me tell you a story of a 21-year-old kid.
This kid decided that real estate investing was going to be his ticket to avoiding a life of slaving away at a nine-to-five job.
But he had one problem:
He had no money.
He worked a dead-end job, didn't have great credit, and had no experience whatsoever.
But this kid didn't let that stop him. He figured out a way to make it happen.
He used a variety of different strategies to acquire more than $2 million of real estate in the next several years, including a 24-unit apartment complex purchased with practically no cash out of pocket.
Well, if you haven't realized it yet — that kid grew up some, grew a beard, and turned into… me.
Yes, that's my story.
In fact, of the more than 40 units and dozens of transactions I've done in my life, I've hardly ever used my own money.
Related: When the Bank Cut Me Off, I Had to Get Creative With Financing: Here's What I Learned
So to give a broad answer to the question of whether it's possible:
Yes, you can invest in real estate if you don't have a lot of cash. 
But should you invest in real estate with no money?
Should You Invest in Real Estate with No Money Down?
Well, that's a more difficult question.
For me, it's not as much about the amount of money I put down as it is about the kind of deal I can get.
If you think back to 2008, a lot of people lost their homes because they obtained no or low money down loans on properties, and then when the values dropped, they owed more than the house was worth — so they gave up.
I don't believe in putting oneself in a risky situation like that.
Instead, I want to hustle to find a deal so good that I can use creative strategies to buy it and still have a ton of breathing room for security.
Here's an example of what I mean.
Let's say there was a house worth $200,000, and you used your own money and put a $50,000 down payment on that property, so you have a loan for $150,000. Nothing wrong with that — and that's what most people do.
But now, what if I hustled and was able to buy that same $200,000 property for only $150,000 and I used a no or low money down strategy to buy it?
At that point, both you and I would have a house worth $200,000 and a loan for $150,000. But you put $50,000 of your own money into it, and I put nothing.
So who's at greater risk?
I would argue we are both at the exact same level of risk, but you actually have a lot more to lose if something terrible happened because you have so much of your own, hard-earned money into the deal.
This is why I value getting a good deal far above the question of "how much should I put down?"
If you want to buy a deal with a large down payment, more power to you.
Just understand that it's not the only way.
Next, understand that investing with no money down is NOT about being broke.
You see, if you are flat broke and hoping that some quick and easy no money down way to build wealth is going to be your financial salvation, think again.
Creative investing is about leveraging other people's money so you can do bigger deals.
The irony is, for many investors, the more experience they gain and the richer they become, the less money they put into their deals.
So creative investing is for anyone, no matter how much money you have in your checking account.
Creative investing truly is a mindset.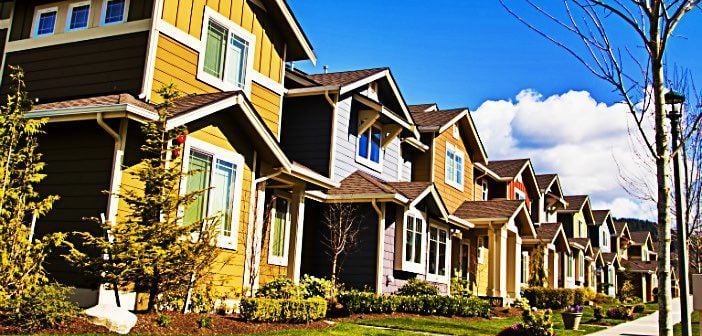 How to Invest in Real Estate with No (and Low) Money Down: The Tactics
OK, so next, onto the big question: how do you do it? How can someone invest in real estate without using their own money?
Well, for that, you have to change the way your mind works.
Most people have a simple "yes/no" response in their brain when confronted with a real estate purchase. Either "yes I can afford it" or "no, I can't afford it."
And for the vast majority of people, sadly, they turn their brain off after they say "no."
But creative real estate investors don't say "no." Instead, they begin to ask, "How can I afford it?"
So how do you become someone who thinks creatively?
Well the good news is, you probably already have those skills. But just to find out if you have what it takes, let's do a quick test.
If someone offered to sell you a house worth $1,000,000 for just $1,000 — and it was completely legit — would you do it?
Related: No Money Down Strategies: How We've Purchased 80 Units in 5 Years
Of course!
But what if you didn't have that $1,000? How would you do it?
Knowing that you could turn around tomorrow and sell that property and make almost $1,000,000 bucks in profit, I'd like to believe you'd find a way. Do you have any good ideas for getting that $1,000?
Perhaps you'd borrow the $1,000 from a friend. Maybe you'd partner with someone who had it. Maybe you'd find a way to take out a $1,000 loan.
I'm guessing you would get pretty creative in order to secure that million-dollar property for just $1,000.
And that is the spirit behind creative real estate investing. Sure, you might not be getting a million dollar property for a thousand bucks — but the mindset is the same.
Once you have that mindset, that commitment to asking "how" instead of saying "no," you are ready to learn the tactics.
Now, there are a lot of tactics you can use to invest in real estate creatively, and each deal is going to be unique in determining what the best method to use is.
For example:
You could partner with someone who has the funds.
You could "house hack" a property and obtain a low down payment loan from the government.
You could use the equity from an existing property to fund the investment.
You could raise private money.
You could use a hard money lender
You could use a lease option.
You could utilize seller financing.
You could ask the seller to carry back a second mortgage.
Or maybe you'd use a combination of some of these tactics (like the BRRRR strategy), or something entirely different that I haven't even thought up yet.
The point is, there are a LOT of tactics a person could employ to invest with creativity.
There is no "one-size-fits-all" method to creative investing because every single deal is different. Each requires you to look at the deal creatively and ask, "How can I buy this property?"
Creative Investing is Like a Toolbox
I like to think of creative investing like a toolbox.
When you have just one tool — a hammer — there is not a lot you can do with it. You could pound in a nail, pry apart some boards, and maybe defend yourself while getting mugged. But that's about it.
However, when you add more tools to your toolbox, you can take on bigger and better projects.
Maybe you'll add a saw to your toolbox, and maybe a drill and a tape measure. Pretty soon your toolbox is full, and no job is too difficult.
In the same way, the more creative investing tactics you put into your mental toolbox, the greater ability you'll have to fund anything that comes your way.
For this reason, don't just listen to some late-night TV guru who says, "This is how you do a no money down deal." Because there is no "one secret strategy" that works for all deals!
Instead, you just need to build up your mental toolbox and fill it with a variety of creative strategies.
Ask other investors, "How do you invest using other people's money?"
Listen to podcasts.
Attend webinars (like the one I'm doing this week on my three favorite low money down strategies for real estate, which you can sign up for at www.BiggerPockets.com/webinar)
Read books on creative investing (ahem, like The Book on Investing in Real Estate with No (and Low) Money Down, which you can pick up at www.BiggerPockets.com/nomoney).
And then start taking action on what you are learning.
Because all the talk, all the planning, all the reading — it means nothing if you don't take action.
In the words of Michael Jordan, "Some people want it to happen, some wish it would happen, and others make it happen."
What kind of person are you?
Are you going to let your lack of cash stop you from achieving your goals?
I didn't think so.
For BiggerPockets.com, my name is Brandon Turner. Signing off!
What are your thoughts on low or no money down real estate? Have you successfully used creative financing to build your portfolio?
Let me know with a comment!