Everyone is entitled to their own feelings and unique opinions about what direction the United States may be going and where it should be headed. However, before the United States was ever conceived, it was only an idea based on certain principles and ideals. These principles certainly must have been important to these men at the time.
Want more articles like this?
Create an account today to get BiggerPocket's best blog articles delivered to your inbox
Sign up for free
Below we look at just a few of the principles the founding fathers believed in and how these principles relate to us as real estate investors.
Written Documents Are Essential
There is a reason the Constitution and Bill of Rights are written and recorded for all to see. These papers and signatures show proof of a "meeting of the minds" between all parties involved. Verbal agreements are flimsy and can be easily misinterpreted. As an active real estate investor, you want to make sure all your agreements, addendums, changes in these agreements, etc. are written down, signed, dated, and possibly notarized. As a general business rule, always aim to make sure your agreements are in writing and in easy-to-understand language.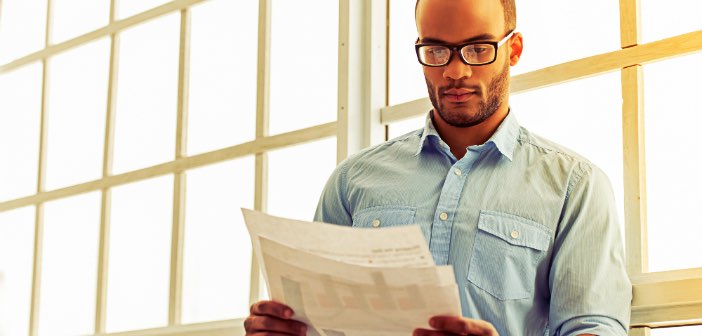 Private Property Rights Are a Basis of Our Country
The Founders were influenced by Adam Smith and were firm believers in private property rights. As active real estate investors, you are engaging in a tradition that is hundreds of years old. Owning land is good.
The Most Valuable Real Estate is Between Your Ears
James Madison said, "As a man is said to have a right to his property, he may be equally said to have a property in his rights." Researchers believe James Madison was referring to when, even if a person owned nothing, he still owned his rights, which is the most valuable property of all.
Related: 4 Influential Business Books Every Entrepreneur Should Be Reading
Question: If you lost all your real estate holdings as a real estate investor, where would you be? Answer: You would be back where you first began your real estate investing career. However, the invaluable firsthand experience building your business cannot be taken away from you.
We're All Created Equal
This is one of the first principles mentioned by our nation's founders — the right that people are equal. While we are all born with unique attributes, skills, and privileges (or lack thereof) in life, we all have the same number of minutes in every day. What you choose to do with this time may determine your future happiness and financial stability.
Pro Tip: Outsource what is possible after you have first learned the needed skills involved with investing. On average, you will find brainstorming new ideas, overseeing weekly operations, and making offers to sellers/buyers may be the best use of your time.
Related: 5 Simple Keys to Success I've Learned from 10,000 Hours of Investing
The Future Is Coming Whether You Prepare For It Or Not
The founding fathers were men fighting for a cause. Since then, hundreds of thousands of Americans have given their lives to preserve the freedom and beliefs of the American people and way of life. These heroes understood the outcome of tomorrow is a direct result of the actions taken today. As an active real estate investor, you are choosing to commit to the frustrations, anxiety, and successes caused by this business on a daily basis. You are doing this today in preparation for a better tomorrow for yourself and your family. Everyday take action towards your goals.
In conclusion, smile and remember you live in a country where investing in real estate for passive income is possible. Little is holding you back except yourself. Throughout history, the decisions and actions made — and not made — have led to you reading this exact article here today. Go out and create your own history with the same passion and drive our nation's visionaries wielded.
Did we miss any ideas from our founding fathers that can be related to real estate investing?
Please comment below!