I recently completed the Virginia real estate pre-licensing course. It may come as a surprise, but more than one test is needed to become a licensed agent. One test is to needed to pass the pre-licensing course. A second needs to be passed to legally practice real estate.
Want more articles like this?
Create an account today to get BiggerPocket's best blog articles delivered to your inbox
Sign up for free
I passed both tests on the first attempt — and you can, too!
I wish I could say the test was easy and that anyone can go out and do it. It's not. The good news is, a commitment to basic fundamentals will bring you success not only in your licensing test, but in your personal and business life as well. Remember, what you do with the small things will carry over to the big things.
3 Tips to Help You Pass Your Real Estate License Exam on the First Attempt
The fundamentals that I speak of are:
Make a commitment and put in the work.
I have witnessed so many individuals display a casual attitude towards their goals and dreams. Anyone who really wants to master a craft cannot display a casual attitude towards anything. We are either in or out. Choose a side right now.
The Virginia pre-licensing course was 60 hours, but that is the minimum the state requires. This will most likely not be enough to accomplish the pass on the first attempt. Whatever the minimum hours your state requires – triple it!
Establish the habit of committing to, and doing more work than the minimum required.
Related: How to Become a Real Estate Agent: The Ultimate Guide
Practice patience to improve attention to detail.
Even though I practice improving patience every day to a master Yoda-like level, I continue to find situations in which my patience and attention to detail are lacking.
During my course, one of the biggest problems I identified was I was not reading the test questions completely. I would read half, an answer would pop into my head, and I would select it — only to find out at the end of the test that it was wrong because of one or two words at the end of the question had changed what the answer should be.
It took discipline to instill the habit of reading the entire question and then every possible answer in its entirety before selecting the choice I felt was right. This one action boosted my scores from the 75-80% range to over 90% consistently on practice exams.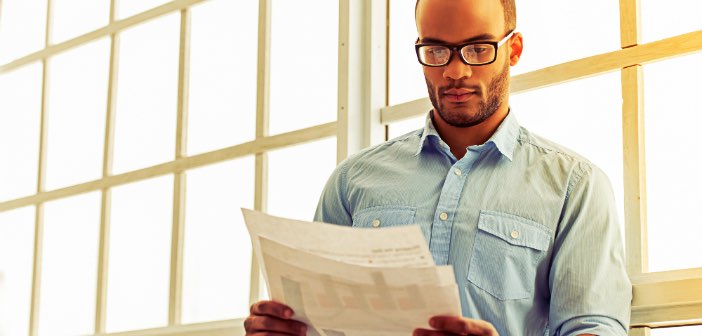 Related: Investors: Think Real Estate Agents are Useless for Finding Great Deals? Consider THIS.
Don't overload the brain.
Wanting to arrive at the destination fast is very common, and it can be your downfall. When I purchased my course, I could not wait to get in, so I could finish as fast as possible. As I completed the lessons so quickly, I realized I could not remember some key material from earlier lessons when quizzed.
It was at that moment I made the decision to limit the number of lessons I allowed my brain to consume in one day. I used the extra time to contemplate what I had learned that day. I organized my notes and read them over and over again. This quadrupled the knowledge retained by my brain. (Quadrupled? I can't say for certain, but you get the point!) Let me know if it works for you.
These tips may seem simple, but it is usually the simple things that we all overlook. These three steps were fundamental to passing a test that has around a 40% first-time rate. Out of the 11 individuals that I tested with, only 6 passed. The time to get serious is now, not on test day.
If you are thinking about becoming a licensed agent or getting prepared to take your licensing exam, I wish you luck. I am here for you. Feel free to reach out with any questions you may have. The only dumb question is one that is not asked.
Are you preparing for the real estate license exam? How are you studying? Or if you've already passed it, what advice would you give?
Let's talk in the comments section below!