Bank of America has been struggling for some time now. Back on January 1st of 2008, its stock price stood at a healthy $52.58 a share. It cratered during the Great Recession all the way down to $3.95 a share as of February 2009 and has only clawed its way back (with plenty of government assistance, I might add) to $14.38 a share as of July 1st, 2016.
While banks were hit hard during the recession, few were hit as hard as Bank of America. For comparison, Wells Fargo stood at $34.08 on January 1st, 2008, plateaued during the recession at $12.10 in February of 2009, and has gotten all the way up to $48.32 as of July 1st, 2016.
Back around 2009 and 2010, we did a lot of short sales, and it was basically impossible to work with Bank of America, as you would just call their short sale department and get tossed around from person to person before realizing it was pointless. They later introduced an automated system called Equator that cleaned that problem up more or less, but it left me feeling that Bank of America was a rather disorganized corporate giant. And the TARP money they needed to survive the real estate crash, as well as their involvement in the whole MERS automated mortgage-signing controversy that lead to a $335 million dollar settlement, only solidified that view for me.
But Bank of America has been a cautionary tale for entrepreneurs for some time. Even back in the early 1980s, they were making a common mistake that all entrepreneurs and real estate investors are tempted by — to do too many things all at once.
Bank of America's Shiny Object Obsession
Jim Collins describes Bank of America's fall from grace in his book How the Mighty Fall as follows:
"In December of 1980, Bank of America surprised the world with its new CEO pick… a vigorous forty-one-year-old… who told the Wall Street Journal that he believed the bank needed a good "kick in the fanny." Seven months after taking office, Samuel Amracost bought discount brokerage Charles Schwab… Then he engineered the largest interstate banking acquisition to date in the nation's history, buying Seattle-based Seafirst Corp. He launched a $100 million crash program to blast competitors in ATMs… Armacost ripped apart outmoded traditions, closed branches, and ended lifetime employment. He instituted more incentive compensations…"
The results of such rapid changes should not be particularly surprising:
"Bank of America fell from its net income peak of $600 million into a decline that culminated from 1985 to 1987 with some of the largest losses up to that point in banking history."
Bank of America effectively tried to do everything all at once. It followed the path of every shiny object right to their dim, yet foreseeable conclusion. It tried to change almost just for the sake of change and to upend many things all at once instead of slowly and carefully optimizing various operations. In some ways, it tried to become a jack of all trades and a master of none.
And as recent history has shown, it doesn't appear that Bank of America has learned the lessons of history.
What Real Estate Investors Can Learn from Bank of America
In his previous book Good to Great, Jim Collins and his team found that the best companies specialized at the intersection of the answer to three key questions:
What are you deeply passionate about?
What can you be the best in the world at?
What drives your economic engine?
I can guarantee that it is all but impossible that there is a huge number of things that fall into all of those categories for anyone or any business. It should be noted that in contrast to Bank of America, Jack Welch lead General Electric to a massive amount of success by consistently cutting back on or selling businesses that weren't particularly successful and focusing on their best businesses back in the 1980s when Bank of America was doing the exact opposite.
It's not to say that acquiring companies is a bad idea or that a company can't be diversified and do multiple things. But a company needs to build up to that over time and to optimize each division before just jumping on to the next. And remember, as a real estate investor, especially a relatively new one, often the only division will be you.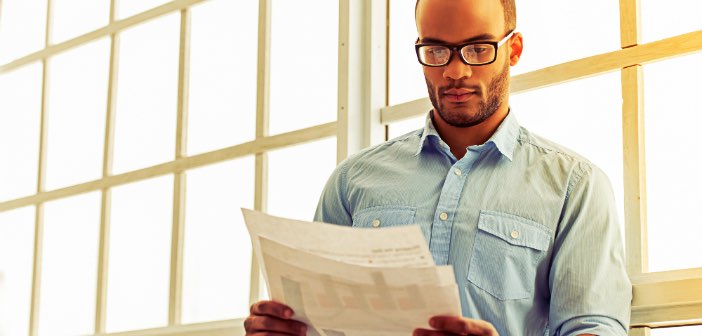 It can be fun to go to various seminars and the like to learn about investing in foreclosures, wholesaling, buy and hold, tax liens, buying notes, buying seconds, buying vacant land, buying large apartments, buying commercial, buying retail, buying industrial, or buying timeshares in countries you can't pronounce. But you must understand quite clearly that you cannot be great at all, most, or even a good number of these things all at once.
The story of Bank of America makes it clear to me that new investors need to pick one niche and focus on it almost exclusively. I'm not saying to ignore an incredible opportunity if it comes up, but the vast majority of your time should be dedicated to that niche.
And for more seasoned investors, if you are looking to diversify, it should be slowly, "firing bullets, not cannonballs" at first, as Jim Collins puts it in another book. Optimize each business before moving on. And if you're simply changing niches, make sure to jump in with caution, not reckless abandon.
Otherwise, if you're lucky enough to get a huge loan from the government, you might linger on like Bank of America. If not, your business will probably go the way of the Dodo bird.
Investors: Have you ever lost focus in your business? How did you narrow down your niche?
Let me know with a comment!
Note By BiggerPockets: These are opinions written by the author and do not necessarily represent the opinions of BiggerPockets.