Search online for real estate investment strategies, and you'll be overwhelmed with the information overload that hits you. Self-proclaimed experts, gurus, and never-before-heard-of writers-because-everyone-has-a-book-these-days keep posting hordes of stuff regarding where you should focus your brains and what you should put your money into. Read a few of these sources, and you see that most of the stuff is the same. It's very unusual to find ideas that are starkly different online. Head to the store and buy books on investment strategies. Though definitely not to the point and detailed, once you finish reading, you will find yourself at the same spot you were before. Detailed information, plenty of case studies, multiple options, a lot of theory and no practical application! Don't fret. My article today isn't going to give you ten more real estate investment strategies.
In fact, we are going to get down to identifying that one smart and strong strategy that will really matter for you. And so, instead of the many ideas that don't count, I have one perfect plan for you to find that one real estate investment strategy you should focus on — and what will work for you.
But before we focus on how to get there, we need to clear the air about why you should focus on one real estate investment strategy only. I give you three reasons:
The World Wide Web is overwhelming with multiple strategies and many options. When you try to turn your attention to many things at the same time, you spread yourself too thin to focus well on any of them. And that's exactly what makes the difference between average real estate investors and good ones.
Of the many investing strategies, only one will work for you. And that one will depend on your niche market. So, rather than looking at all the different possible strategies, turn inwards and look at your local markets and niche areas of operation. Remember to become a master of one and not a jack of many.
Only when you discover a niche, you can become an expert in it and make it your own.
So, how do you go about and identify that one real estate investment strategy. Here are five steps.
How to Purchase Real Estate With No (or Low) Money!
One of the biggest struggles that many new investors have is in coming up with the money to purchase their first real estate properties. Well, BiggerPockets can help with that too. The Book on Investing in Real Estate with No (and Low) Money Down can give you the tools you need to get started in real estate, even if you don't have tons of cash lying around.
8 Steps to Find (& Stick With) the Right Real Estate Investing Strategy for You
Step #1: Decide and stick to the line of work.
Because you're already here and reading this blog, I can assume that you've decided to leap into the excitement that awaits you as a real estate investor. However, while the decision is an easy one to make, it isn't always as simple to stick to it. So, all you have to do is decide whether you're ready to plunge into an uncertain market where you won't get rich overnight. Ask yourself whether you'll be able to sit through this roller-coaster ride — because for every real estate investor, the start is the toughest bit. And once you're sure that you'll be able to sit it out, stick to the plan. Give yourself enough cash to get through the first five years. You should be making money at the end of that period, but it's going to take a lot until you get there. You need to be willing to risk it all to make it big here.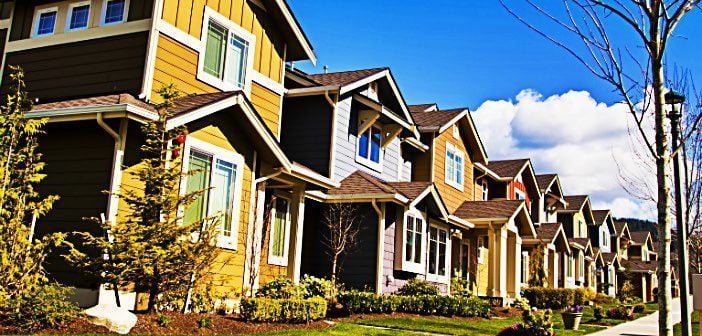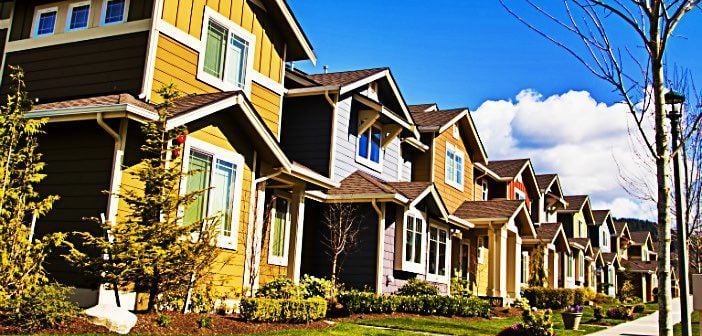 Step #2: Get yourself into the real world.
Books, course material, websites, blogs, videos, and podcasts can give you a lot of information. In fact, for many investors, gaining as much information as they can seems like the right thing to do. However, all that is not enough in the dynamic and ever-changing world of real estate. Though these books and sites do get you loads of information, they won't give you anything to really work with. It is you yourself who needs to figure out a strategy that works best. And that can only happen when you get your head out of the books and take action.

Related: Investors: Don't Shoot for 100+ Properties. Aim for Bigger & Better With THIS Strategy.
So, here's a tip. Stop listening to podcasts through the day. Stop reading about other people's success stories. Turn off the laptop screen and hit the road. Get some real experience because only when that happens can you find that workable real estate investment strategy.
Step #3: Understand the market.
There is no better teacher out there than the market. Getting a pulse on the market, especially the local market where you would operate, is of extreme importance. In fact, it is one of the most influential indicators for choosing your investment strategy. As it all finally boils down to supply and demand, find out the pulse of your market before you decide on your strategy. Find out what would work best in that region before choosing a strategy.
Step #4: Know the competitors.
People are the best kind of trainers. And believe it or not, your competition can teach you a lot. So as you get to work, find out who your competitors are in that region. Get an understanding of them. Know about how they go about procuring deals. Do a SWOT analysis (strength, weakness, opportunities, threats) to know where you stand as compared to them. This is very important because, in order to succeed, you need to be a cut above the rest.
Step #5: Know your limits.
You may have a day job that you love doing and want to balance out with doing some real estate investment. You may have other commitments that eat into your schedule. Before you decide on a strategy, understand what other commitments you're going to have to deal with. Decide on the kind of time you would be willing to spend, and then base your strategy on those limitations. This is also the time to consider any other limitations you may have in real estate.
Step #6: Get a mentor and a strong team.
When it comes to learning about real estate, you'll find personal trainers in real people. So instead of reading sites by self-proclaimed gurus, surround yourself with people who empower you and believe in you. That system is extremely important. Keep yourself around people who have your best interests at heart and who you are confident will share your victories and disappointments by strengthening your resolve at every step.
More importantly, the team you choose to work with shouldn't be out to profit on you. They should instead empower you to be successful and have a "delayed gratification" mindset. Choose your role models in the line of work and ask them to mentor you. Believe me, this can teach you much more than courses. This is because mentoring allows you to benefit from the real experiences of people in the line you admire.
Step #7: Know all that glitter is not gold.
As you're getting ready to sit down and decide on the strategy you're going to implement, you will be bombarded with many options from different sources. However, remember that all that shiny stuff in the online world isn't really gold. So when you decide on that one real investment strategy that works for you, base it on the market you're in, discuss it with your dream team, and then stick to it. Your one real investment strategy is yours alone.
This means that if a site or a person proclaims a particular idea to be a sure-shot way to riches beyond your wildest dreams, don't fall for it. These strategies sound good when you're reading them, but they're always covering pure black and white, nothing else. And it just so happens that the market has a lot of grays that you need to deal with too. Stick to one strategy only until you perfect it. Then you can potentially look at wondering off chasing the shiny stuff.
Related: How to Avoid the Dreaded Shiny Strategy Syndrome (& Keep Your Retirement Plans on Track!)
Step #8: Finally, be patient.
Investing in real estate is a long term play, and patience is a very important virtue for those working this line. It takes time and effort to build from scratch, so keep at it through the ups and downs. More importantly, don't jump into the high leverage business just like many did in 2006. Remember, they all went bust. If you are using leverage, make sure that it's good debt with a ton of extra cash flow coming in allowing you a margin of safety.
So here are the steps to finding that one real estate investment strategy. Finding it can mean the difference between success and failure. I recommend everyone to look into their markets and into their pockets. Decide on the one strategy that you feel will work best for you. And then, don't look back. My strategy has been to buy, fix, tenant, and flip to investors in order to generate lump sum cash profits, which I will then use to buy, fix, tenant, and hold for my personal portfolio. At the end of the day, master your own strategy and stay true to it until it's perfected. Only that is the sure-shot way to success in real estate investing. Also, never forget that teamwork makes the dream work, so you need to surround yourself with the right people.
Investors: How did you choose your strategy (or if you haven't yet, how are you going about it)?
Let's talk in the comments section below!