The Fair Housing Act (FHA) ensures that any person can buy or rent a house or apartment wherever they want regardless of their race, ethnicity, gender, religious preference, disability, family status, or national origin. Some areas of the United States also prohibit discrimination based on sexual orientation.
As part of the Civil Rights Act of 1968, overseen by the U.S. Department of Housing and Urban Development (HUD), the Fair Housing Act prevents housing discrimination and ensures equal opportunities for all tenants and homebuyers. It was enacted during the Civil Rights Movement, shortly after the assassination of Martin Luther King, Jr.
It also states that you cannot discriminate through the terms of your lease agreement or by advertising with any preference toward protected classes.
Unfortunately, the Fair Housing Act doesn't actually list the words you can't use in marketing communications. A good rule of thumb is to avoid exclusionary words like "no" or "only," except when the exclusion is clearly allowed by law (e.g., "no drugs" or "no smoking").
After reading the above list of protected classes and examples of discriminatory language, you may think you have nothing to worry about. After all, most of us would never intentionally discriminate against any of the above classifications. However, intentional or not, discrimination is discrimination. Even a well-meaning comment or decision made by the landlord—or anyone acting on your behalf—can be considered discriminatory.
Related: How to Run a Tenant Credit Check
Know your local, state, and federal fair housing laws, too, to avoid sticking your foot in your mouth and winding up with a lawsuit on your hands. Local governments may offer stricter protections.
What the Fair Housing Act Covers
Keep these protected classes in mind when creating your real estate advertisements. Pay attention to the wording in your ads to avoid a lawsuit.
1. National Origin, Race, or Color
Federal law states that it's unacceptable to use language that describes the housing, neighborhood, or neighbors in a racial or ethnic way. So you can't state that an apartment is located in a Hispanic or African-American neighborhood, even if you're simply trying to point out the excellent Tex-Mex or Southern cuisine.
However, it is acceptable to use words such as "master bedroom," "desirable neighborhood," and "exceptional find" in your advertising. These terms aren't considered racial discrimination and will not warrant the filing of a claim from a potential tenant or buyer.
2. Sex
You can use terms that describe the property such as "master suite," "mother-in-law suite," and "bachelor apartment" when creating your advertising. However, it would not be OK to use terms like "straight couple" or "men only." Don't use any verbiage that clearly discriminates against a particular gender or sexual orientation.
And while it should be obvious, avoid anything that remotely resembles sexual harassment while screening tenants.
3. Religion
It is perfectly acceptable to use descriptive words about the property that are religious in nature. You can say, "Facility has a chapel," or "Property has a cafeteria with kosher food available." You cannot, however, exclude any specific religious organization. Nix any terms like "no Muslims" or "Catholics preferred" in your advertising.
4. Familial Status
Saying the property is a two-bedroom home or that it has a nursery or family room is perfectly acceptable. But don't make any outright statements prohibiting individuals on the basis of marital status.
Additionally, be careful when discussing acceptable ages for the building unless it is designated for older persons only.
5. Handicap or Disability
You can describe the property with terms such as "second floor walk-up," "walk-in closets," "close to hiking and jogging trails," and "easy walk to public transportation" without violating fair housing rights. You cannot use terms such as "no wheelchairs" or terms that directly discriminate against an individual. The law requires reasonable accommodations, such as allowing tenants to install wheelchair ramps, for anyone with a disability.
Take Care When Asking Questions
The Fair Housing Act doesn't just apply to your marketing efforts—it matters when you meet with prospective renters, too. Avoid certain types of questions or statements that may be taken as derogatory in nature, and keep in mind that wording and tone are important, as well. Don't ask questions such as, "Just how many children do you have?" or "Where do you worship?" or make pointed comments to pregnant women.
Also avoid comments about a person's age, gender identity, or sexual orientation, otherwise you may unintentionally be using discriminatory practices. Rein in your personal beliefs during tenant interviews and showings. A slip up can be misinterpreted as discriminatory and may provide the foundation for a potential complaint.
Consider making a template for your visit with tenants or buyers. This will provide more structure for your conversation and avoid potential FHA problems.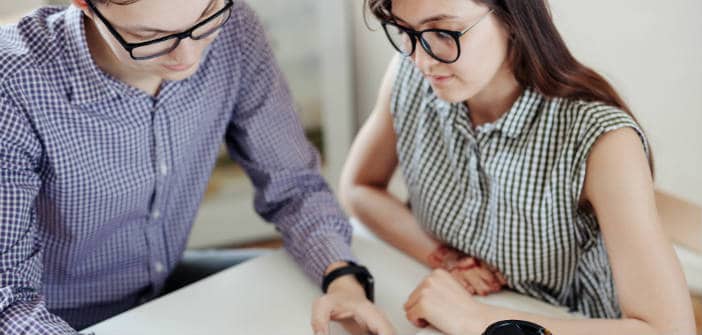 Treat All Rental Applicants Equally and Consistently
Stay on the legal side of the Fair Housing Act by, essentially, being a good person. Treat everyone equally and be consistent. Know what questions to ask—and what responses you want—and determine qualification standards ahead of time.
When filling a vacancy, have a predetermined set of qualifications that you require of all applicants. Your qualification standards should be based on valid business reasons. For example, you can set a minimum income requirement. Just make sure you never set different requirements for different people.
And once your tenant has moved in, stick to the lease. Have a written policy for how to respond to all situations—then don't deviate from it. Deviating from your lease or policy indicates inconsistency, which may lead to an accusation of partiality.
For example, if your lease states that a late fee will be charged for rent not paid by the fifth, you must always enforce that policy. Regardless of your reasoning—one tenant was nice and the other a jerk—enforcing it unfairly could quickly get out of hand. Practice consistency and stick to your written policies.
Ditch the Assumptions
When filling a vacancy, don't assume you know your potential tenant or know what they want. Don't make assumptions such as what type of dwelling or neighborhood prospective tenants might prefer. "Steering," or pointing persons toward specific units or neighborhoods, is also considered discriminatory.
Combat steering by telling the prospective tenant about all your available properties. Let them decide which ones they would like to see and which ones to avoid. Consider pulling together a predetermined list of questions for every potential tenant. Include questions about their price range, the type of housing they prefer, and the size and location they are looking for. That way, you can quickly and legally point them toward any available rentals you have that meet those requirements.
Keep Thorough Records
Keeping records of current (and former) tenants and all prospective tenants is extremely important. Not only will detailed records protect you in the event of a discrimination charge, but it's also good business practice.
When renting out your unit, keep notes of each tenant contact, including the date and time. Also, keep records of your screening results. If tenants were denied, send them an adverse action notice and keep all the information you collected.
The same goes for current and past tenants. Each tenant should have their own file where all of their information is stored. Keep records of phone calls, emails, letters, texts, complaints, notices, maintenance requests, and repairs. After the tenant is no longer with you, don't toss their file—keep it in case you ever need it. Not only could it protect you, but accurate and detailed records also make your job much easier.
When keeping records, try to think of it this way: You are telling a story from beginning to end. If someone other than you were to read it, would the story be absolutely clear?

Any questions about Fair Housing Laws or any further tips on how you stay clear of violations?
Be sure to leave a comment below!
Note By BiggerPockets: These are opinions written by the author and do not necessarily represent the opinions of BiggerPockets.