The Federal Housing Finance Agency (FHFA) announced Tuesday that it is increasing the conforming loan limits for Fannie Mae and Freddie Mac in 2018. This is the second year in a row—and the second time since 2006—it is doing so.
Want more articles like this?
Create an account today to get BiggerPocket's best blog articles delivered to your inbox
Sign up for free
The FHFA will be increasing the limits from $424,100 to $453,100 for next year.
The conforming loan limit stayed at the level mandated by 2008's Housing and Economic Recovery Act (HERA), $417,000, until last year, when it was first increased. When established, the Recovery Act had mandated that the baseline loan limit could not rise until home prices returned to pre-decline levels.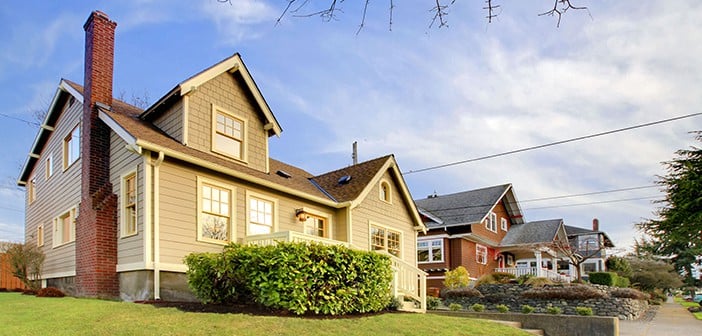 Related: The Pros and Cons of Conventional Real Estate Loans
Rising Home Prices Necessitate a Loan Limit Increase
To explain why it is raising limits for the second year straight, the FHFA cited rising home prices, indicating that U.S. home values have increased 6.8% on average between Q3 of 2016 and Q3 of 2017 per the 2017 House Price Index report.
For "high-cost areas," where the loan limit is calculated as a multiple of the area median home value, the new ceiling will be $679,650—which is 150% of $453,100 per HERA guidelines—for 1-unit properties in the contiguous United States. This is up from 2017's limit of $636,150.
Find Out Your Loan Limit by County Here
Certain other states and territories—including Alaska, Hawaii, Guam, and the U.S. Virgin Islands—will see an increased baseline loan limit of $679,650 for 1-unit properties, although that limit may be higher in certain locations.
You can find loan limits by county in this chart.
What do you think about this loan limit increase?
Leave your thoughts below!
Most lenders will honor the increased limits NOW and therefore clients won't need to wait to strike a new application in '18.

The biggest reason loan limits have been kept low is taxes!!! the cheaper the interest rate the higher the price and who benefits??? why the tax collector of course. Many states like Oregon are in debt up to their eyeballs. People buy houses on the monthly payment, if house prices are high and interest rates are low or if interest rates are high and houses prices are lower it equals out to the same cost per month. Just another scam from the government to help get states out of debt!

Ron Ganarafo from

Port Moresby,

National Capital District

Replied over 1 year ago

I am very interested in investing in the real estate business in Port Moresby, Papua New Guinea. Please advise me if you will be willing to provide me a loan for the purpose. ?

It should be noted that the loan size limits for FHA, VA and USDA programs were also all recently lifted. While this may provide a few borrowers broader access to funding, it does expand to an additional degree Fannie Mae's, Freddie Mac's and other government agencies' influence in the home finance market. Just a few years ago, the discussion among regulators and Congress was how to begin to reduce this influence and bring private (rather than taxpayer-backed) mortgage money back into a majority position in the market. It increasingly looks like this effort has fallen by the wayside, along with reforms of Fannie and Freddie, now closing in on their tenth year of being a ward of the state. If the mortgage market is a given size, allowing a greater public share of borrowing dollars means that private investors have less chance to grow their portion, stifling innovation, curtailing business growth and expansion and putting more risk on the backs of the taxpayer when the cycle next rotates and loans fail at a greater rate. We should be looking to decrease the size of loans available for the GSEs to back, not increase, if we ever hope to have a fully-functioning home finance market again.