On a supply run with a contractor, I purchased a Nest to upgrade one of my investment properties. This is an Airbnb rental, so I want to have a reasonable amount of control over what the AC is set to.
The Nest I purchased was on the cheaper side.
My contractor, who also invests in real estate, recommended I go for a higher-end Nest. He told me, "Ten years down the line, if you go to sell this place, you won't want to have to replace antiquated technology. You should go with the latest version."
I found myself at odds. This is my contractor, and he knows more about the work that people are having done in their places; however, I don't need the newest version of this tech for my purposes.
While tech upgrades might be great in the short-term, are they worth it for a long-term rent and sell?
Tech Makes a Unit More Desirable to Renters and Buyers
Millennials and Gen X generally love having the latest smart technology within their homes. When you understand the tech, it does make your life a lot easier!

Related: 5 Ways Technology Can Change Your Real Estate Business for the Better
Combination door locks make it so you don't need to find your keys when you've got your hands full. They also make it OK for you to forget your keys at work or home. Not to mention, you avoid the shuffle to find your keys when you're running late for work.
Virtual assistants that are connected to your TV make it simple for you to change programs or volumes without coming out from the warm blankets or even finding the remote control. When you connect them to your lights, you say goodbye to the struggle of forgetting to turn off the lights before lying down. And in the simpler realm, you can ask them to play you music or set timers when you cook, amongst many other opportunities.
Electronic doorbells tell you who is at the door when you're not home to help keep your space safe. You can also see whether the person at your door is a friend or a stranger (i.e. it's easier to figure out whether it's worth getting up for).
That being said, is it worth it to install the top of the line version of these upgrades within your investment properties?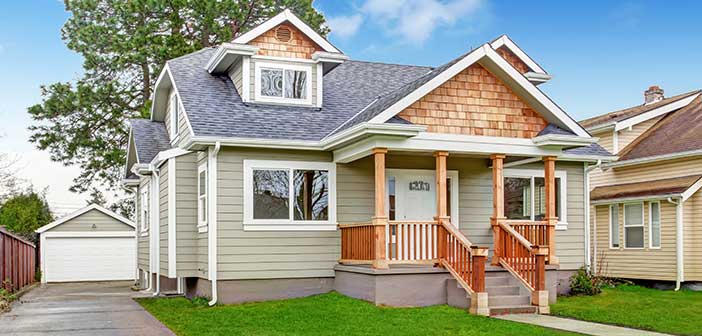 Should You Buy the Latest Tech for Your Investment Properties?
I recommend sticking to what's useful for you. For me, that was the bottom-of-the-line Nest. Here's my thought process.
First, when you're renting out a unit, you never know what kind of damage your tenant will cost. It's better to replace a cheaper item than a pricier one, for obvious reasons.
Second, 10 years down the line when you go to sell the place, both versions will be antiquated!
If a buyer cares enough to know the difference between a Nest and a Nest Pro and lets that affect their purchase decision, then they're probably not going to want a 10-year-old piece of tech anyway!

Related: The Top 5 Items to Replace or Upgrade in Every Rental Property You Buy
Just because the lower-level Nest was the best option for me doesn't mean you should skimp out on upgrades. Again, consider what you need as an investor.
If you have a property that never sits on the rental market for too long, you don't need to go the extra mile. However, if you have a property that you just can't find a tenant/buyer for, consider the upgrades. They may be what switches your property from a tough sell to a done deal.
What's your take?
Weigh in with a comment!