As you've certainly heard before, you make your money in real estate when you buy. If you pay too much, you'll have a hard time generating a return. If you get a good deal, you have a chance to make a huge profit. But how do you consistently get good deals when each geographical market is so unique?
5 Tips and Techniques for Valuing a Local Real Estate Market
Real estate is unique in that no two pieces are ever exactly the same. While people make broad statements about the housing market in the United States, the fact of the matter is that no two states, counties, cities, or neighborhoods have the exact same valuation. Sure, the marketplace often has a broad trajectory that's either positive, negative, or stagnant, but you can't assume that every geographical location is responding the same to larger factors.
Each individual city—and each individual neighborhood or city block, for that matter – essentially acts as its own ecosystem with different valuations and buyer/seller activity. As you look for ways to valuate local real estate markets, it's helpful if you zero in on a few factors through which you can filter the overall health of the market. Here are five particular examples.
1. Case-Shiller Indices
Are you familiar with the Case-Shiller indices? Developed by Karl Case and Robert Shiller, these indices show the trend of home valuations over time and where things stand on a continuous basis.

Related: 5 Risks of Buying Rental Properties in Declining Markets
"There are multiple Case-Shiller home price indices: a national home price index, a 20-city composite index, a 10-city composite index and twenty individual metro area indices," explains Susan Green, a senior market strategist for RJO Futures. "These indices are calculated monthly by Standard and Poor, with data points calculated for the time period of January 1987 through today."
2. Transactional Volume
In healthy markets, inventory is always moving. You can tell a lot about the health of an individual real estate market by tracking the transactional volume of homes (or whatever type of real estate you invest in) over the last four to eight weeks.
3. Average Time on Market
Another important thing to look at is the average time on market for listings. Are homes sitting for 24 hours before going under contract, or are they sitting for three months? Clearly, the faster real estate sells, the more demand there is. The longer it sits, the more likely it is that demand is low and prices will be driven down.
4. Asking Price
You can learn a lot about a specific market by studying current prices and comparing them to past pricing trends.
"Acquire an accurate and firsthand knowledge about the current price trends and compare them with the price trends of the past," real estate expert Mikkie Mills suggests. "This will help you analyze the growth and expansion of the market in the recent decades and enable you to make an accurate forecast of the future."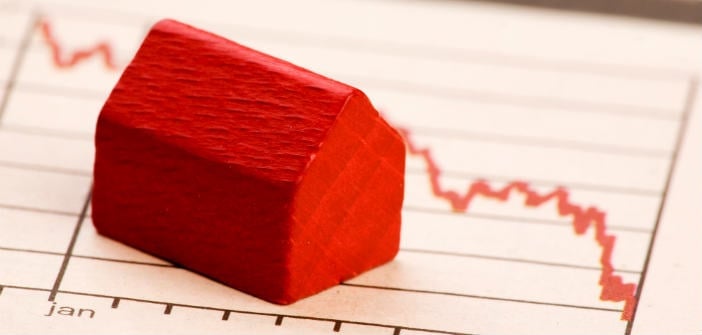 Related: How the "Second Wave of Suburbanization" Will Change Housing Markets as We Know Them
5. Common Sense
Finally, you have to throw some common sense into the equation. There are certain aspects that data can't account for – including pending growth or decline. For example, if you know that a major company is about to build a massive factory that will employ 5,000 people over the next three years, this is clearly a sign that real estate will become more scarce (and more valuable). On the other hand, if a factory is planning to shut down in the next three years, an adverse impact is likely to be felt.
Gather as Much Information as Possible
A savvy real estate investor never buys a building or piece of property without first gathering as much information as possible. As you analyze different individual real estate markets, make sure you're filtering your valuations through pertinent factors like the five highlighted in this article. It'll take some time, but you'll be glad you did.


Anything you'd add to this list?
Comment below!