There has been a lot of talk lately about which type of real estate investing strategy is best for new investors.
Want more articles like this?
Create an account today to get BiggerPocket's best blog articles delivered to your inbox
Sign up for free
Do you leverage yourself thin and acquire as many properties as possible? Do you save up, pay all cash for properties, and avoid bank financing in order to obtain higher cash flow and security? Or should you flip properties for quick cash, or should you buy the biggest mobile home park you can find on LoopNet?
The answer is it depends. It depends on so much more than a cap rate or a cash-on-cash return. It depends on you as an investor!
What level of risk are you willing to accept to make the mission happen?
Analyzing the Risk
In the military, we analyze risk on a daily basis. We make calculated decisions to mitigate risk based upon the commander's intent in order to accomplish the mission safely and effectively. We receive the mission and then begin the analysis, developing courses of action to achieve a specific desired outcome.
There is no difference when it comes to making a decision in real estate. You are in command of your own future. Your own intent is, in fact, the best intent for your mission.
New investors get way too wrapped around the axle of what other investors are doing. They forget that they are not in their same position.
Some people are able to use leverage effectively, while others cannot stand the thought of being in debt. How fun is it to invest in something that makes you uncomfortable and stressed out?
The best strategy is the strategy that you find most effective for your perceived level of assumable risk.
Related: Has Your Investing Strategy Gone Stale?
Multiple Courses of Action
Regardless of the strategy you choose to invest in real estate, one thing remains true: you need to have multiple courses of action. If you are familiar with Murphy's Law, which is "anything that can go wrong, will go wrong," you understand the importance of having plans A, B, and C.
In aviation, we use the term "escape routes" when flying. As aviators, we like to make sure we have secondary and tertiary plans when things go wrong.
When it comes to real estate, make sure you have a plan to exit your investments. Personally, I like to leave just enough equity in a property that if I ever need to pull some quick capital out, or move that property fast, I can. I like to give myself a few escape routes for the off chance that my risk analysis, preparation, and decision-making actions go south.
Could I refinance and pull equity from my properties to expand faster? Yes, but that would be more risk than I'm willing to accept at this point. That is my perceived level of assumable risk.
Make a Decision
A good commander once told me that the worst thing that you can do is not make a decision in a time of action.
He said, "You know what, Ryan? The road is full of dead squirrels that couldn't decide to go left or right. Make a decision and own it. Right or wrong, that decision is yours to make."
Too many new investors are scared of making a decision. They would rather let life hit them on the road than make a decision and potentially fail.
Every great leader I have ever had has failed before, and they are all the wiser because of it. They know that every decision might not always work out in their favor, but they have the courage to make the decision. They know they are either going to succeed or they are going to learn.
Don't let "analysis paralysis" prevent you from making your future everything you want it to be. You owe it to your future self to make a decision—left or right.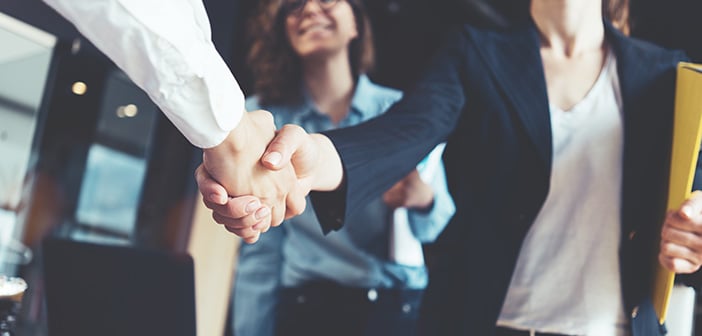 Related: The Wrong Investment Strategy Will Kill Your Financial Future
Refine Your Strategy
Once you start making decisions and learn a few tips, you will really understand where your comfort levels are. Brandon Turner mentions in one of the BiggerPockets podcasts that nobody gets rich off their first deal, but they get rich because of their first deal. That first deal really helps baseline your comfort levels. From there, you can refine your investing strategy.
When we started out, we wanted to do flips and wholesaling, along with buy and hold. Now we only do buy and hold because we are refining our strategy, and it is the best strategy for us.
I'm not worried about what Grant Cardone is working on this week, I'm focusing on how we are going to get to our next milestone. Always be aware and learn from people who are successful. But don't forget that you are not them, and your deals are not their deals.
Now, to be clear, I'm not saying don't try to emulate the success of others. That would be some pretty bad advice.
What I am saying is, it's easy to get lost in somebody else's story. Make it a point to periodically rope yourself back to reality and focus on your own goals. Not everyone starts off at the same point in the race, so don't compare your successes and failures to others. 
Summary
The point I really want to hit home with this article is the fact that investing is different for everyone. Nobody has a perfect solution for you.
You analyze the risk and you determine the courses of action that are best for your mission. Don't let overly opinionated investors bully you into one school of thought because they are too arrogant to see outside of their box.
Find a strategy that works for you—one that keeps you enjoying real estate and keeps you motivated. Try new things, have some fun, and explore other tactics. But always remember that you are the commander of your own mission for financial freedom.
Have you formulated a strategy and determined a degree of risk that you're comfortable with? How did you go about it? 
Leave a comment below.
Ryan N. from

BALTIMORE,

Maryland

Replied 3 months ago

Hello Ryan. Thank you for your post and service to our country. I have used the VA loan before but only for my primary residence. Can you recommend some effective strategies that would help me get the most out of it with real estate investing? I'm interested in multi-family properties

Ryan S.

Rental Property Investor

from

Enterprise AL / Manhattan,

KS

Replied 3 months ago

Hey Ryan, We started out house hacking with the VA loan and it helped us really get ahead! I would look into using it on a small multifamily if you can find one. Good luck!

Winston Reed

Rental Property Investor

from

Pearland,

TX

Replied 3 months ago

Great advice, Ryan. I dibbled and dabbled in real estate for years, but only as a side hussle, before I ever considered being an investor. I was an agent, loan officer, property mgr and worked on anything else that came my way, but they all felt like JOBS to me. When my wife and I became accidental landlords, I realized I found my niche and we've been refining our strategy since! Thanks for the post and your service.

Ryan S.

Rental Property Investor

from

Enterprise AL / Manhattan,

KS

Replied 3 months ago

Winston it sounds like you have a pretty impressive resume! Love seeing stories about people finding their space! Best wishes! Ryan

Hi Ryan, Thanks for writing this article. There are so many different theories on how to make money in real estate, but you are absolutely right. You have to do something that you're reasonably comfortable with. Although as you also discussed, you have to take action too. It's an interesting balance, between stepping outside your comfort zone, but not so far outside that you don't enjoy it anymore. I'd love to read more about the psychology of this conundrum and how to measure and find that balance. And how successful entrepreneurs are probably far more willing to test that balance than most other people.

Right on Steve! I've had some properties that literally cause me constant anxiety and it makes me hate investing, but some deals have made me sleep far better at night! I'm choosing the route that pushes me to grow, but doesn't age me too bad!

Cedrick Cooper

Rental Property Investor

from

Atlanta,

GA

Replied 3 months ago

Great message, I appreciate the time you spent to put this wisdom out there. New investors like myself are impacted by wise investors like yourself Ryan. I appreciate it. Thanks, brother.

Thanks, Cedrick! Good luck in your investing career!

Ken Bailey

Contractor

from

yucca valley,

ca

Replied 3 months ago

Hi Ryan, First and most important, thank you for your service. I'm a Vietnam vet and did 2 tours and would go again if asked. Really enjoyed your analogy as I prepare for the downturn. I've decided to relocate to where living is affordable to begin with. You've added to paving the way for me and helped motivate my future. Continued success and hope to see more articles from you. Respectfully, Ken Bailey

Thanks Ken! Sounds like you're off on the right foot. Best wishes!!

I made it SSG and served with Tropic Lighting and 7th Group. A CSM once told me when your fish bowl grows beyond your skill sets it is time to acquire the skills to grow with your fish bowl. I'm a multimillionaire and always learning new skill sets to grow with my current fish bowl. Newbies learning the RI game need to acquire the skill sets to learn how to grow competent in the RI game. Flipper, landlord, wholesale or what ever your fish bowl is the newbie has to acquire the skill sets to swim in their current fish bowl and develop new skill sets to enter the a bigger fish bowl. RI is about skill sets and luck. Another word of wisdom from a CSM was "if they don't know now their in a [email protected] coma. I miss those words of wisdom.

I love the fishbowl analogy- its spot on! My old 1SG once told me "If you never get greedy, you will always win", and he was totally right, too. Lots of good wisdom from my senior NCO's.

Hunter Locke

Real Estate Investor

from

Lakeland,

FL

Replied 2 months ago

Ryan, I loved your article, you're an inspiration and an awesome guy at that!

Chris Pike

Investor

from

Phoenix,

Arizona

Replied 2 months ago

Great article Ryan! Loved your quote: "What I am saying is, it's easy to get lost in somebody else's story. Make it a point to periodically rope yourself back to reality and focus on your own goals. Not everyone starts off at the same point in the race, so don't compare your successes and failures to others. " It definitely helps reading articles like this when I am dealing with being impatient with my own process. Thank you!

Thanks Chris! That phrase that you quoted was literally the phrase that set me free in my investing. I was really choked by the growth and scale of other investors that I felt like I was too little. But after hearing someone tell me that, I felt totally set free!

Thank you for your service and for your advice! I've recently discovered this for myself professionally. We all have our own levels of tolerance for risk in different areas of life.

Chad Baker from

Crestview,

FL

Replied about 1 month ago

Your article hit home for me. I'm one of those newbies trying to figure out what strategy makes sense for me. Risk, or better said, my perception of risk, is exactly why I've long wanted to invest in real estate but was never willing to pull the trigger. Now that I'm older and hopefully a bit wiser, understanding that there are ways to help mitigate my personal risk tolerance is guiding me in selecting my initial strategy. Thanks for the article and for your service.