Step aside, FHA! There are some new and improved conventional loan programs in town that are about to give you a run for your money.
Want more articles like this?
Create an account today to get BiggerPocket's best blog articles delivered to your inbox
Sign up for free
Fannie Mae and Freddie Mac are now offering loans to lower-moderate-income candidates, with as little as 3 percent down through Home Possible and HomeReady. These programs offer amazing benefits to hopeful house hackers and first-time investors looking to get started with little to no cash down and/or even a low credit score.
With better rates, options for as little as 3 percent down, reduced mortgage insurance, and even the opportunity to use sweat equity for your down payment, these are the perfect starter loans for newbies, opening doors to would-be investors who might not otherwise qualify for a conventional purchase.
There are slightly different guidelines for each program, so be sure to consult with your lender to see which loan is right for you. With that, here's a breakdown of the benefits.
Perks of the Home Possible and HomeReady Mortgage Programs
Great Pricing
Home Possible and Home Ready loans offer comparable pricing to their conventional counterparts. What does that mean for you? Well, if cash flow is king, interest rates are the queen—because she determines your monthly payment and therefore how much you profit.
The difference of a full point from 3.75 to 4.75 percent can easily cost you upward of hundreds of dollars a month, depending on your loan amount.
Related: Can You Invest in Real Estate With Bad Credit? (Maybe… Here Are 5 Ways to Do It)
Banks typically see buyers with low income and low credit as a higher risk and therefore sell them higher rates. But for clients with lower credit scores and higher debt-to-income ratios, I am consistently finding that Home Possible and HomeReady offer interest rates lower and closer to what better-qualified buyers are seeing.
Shifting into one of these conventional loan programs may be a great way to drop your rate if you're getting high quotes. Be sure to ask your lender if they've priced these options for you—they may not have considered them before.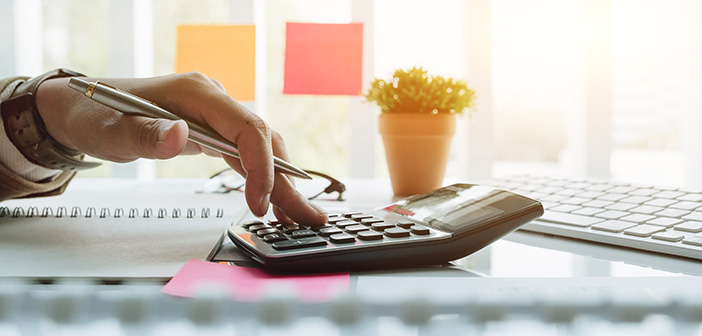 Lower Income? No Problem.
Home Possible and HomeReady are paving the road for affordable home buying. If you have lower-than-average income, don't let that deter you from buying your first property! You may be able to qualify for one of these loans even if you don't make much money.
Keep in mind, this applies to all candidates who have lower income on paper, too, such as investors who are using mostly rental income to qualify or self-employed borrowers. 
Since banks primarily work off tax returns for business owners. I have seen many-a-client have a difficult time qualifying for a conventional mortgage because they've been a little too aggressive with their tax write-offs. Using tax deductions to lower your net income is a great way to avoid paying money to the IRS, but it will make it difficult to qualify for a loan—so be careful!
However, if you have been writing off every meal and trip to reduce your taxable income, you may be eligible for a Home Possible or HomeReady loan.
On the flip side, there are income limits on the upper end for both the Home Possible and HomeReady programs, meaning you can't qualify if you make too much money. The limits are geo-coded by location, so be sure to check out the eligibility map to confirm income requirements in your area.
You can view the Home Possible limits here and HomeReady limits here.
Renting a Room Already? Use It Qualify
Let's say your roommate Jake will still need a place to live when you move out of your current two-bedroom apartment and into your new investment property. He's not quite ready to buy and is happy to be along for the ride. Assuming you can show documentation to prove that he has been paying you rent for at least 12 months and that he plans to join you as a paying tenant at your new place, your lender can use a portion of his total monthly payment and add it to your qualifying income, potentially making a property available to you that might have otherwise been out of your reach due to lower income.
Alternatively, maybe you have some rental income from an additional dwelling unit (ADU), such as a garage or basement apartment that you rent on Airbnb. This trick isn't available on any other conventional products, but as a HomeReady borrower, your lender will be able to add the potential rental income from any additional dwellings to the base amount of your salary to calculate your gross monthly income.
For example, if you make $4K a month at your job and also rent two rooms in your house for $500 each, we can add $1,000/month when calculating your income for a purchase. More income = more buying power!
Related: No Money Down Loans: How Do They REALLY Work?
Lower Credit or Non-Traditional Credit Is OK
Home Possible and HomeReady are available to borrowers with a credit score as low as 600. While this isn't as low as the FHA minimum, Home Possible offers loans to individuals with non-traditional credit or limited credit history, who may not otherwise qualify. While most lenders will turn you away without a solid credit history, HomeReady opens the door to these borrowers by considering a history of payments on bills like utilities or insurance as an alternative way to prove credibility.
No Cash, No Sweat
Hopefully you're seeing how Home Possible and HomeReady are great loans if you don't make a lot of money or have great credit. But what about coming up with a down payment?
Both programs allow 97 percent LTV (loan-to-value) for buyers purchasing a one-unit primary residence, meaning you only need to come up with a 3 percent down payment. With Home Possible, qualified buyers can even put down as little as 5 percent for a two- to four-unit property.
Still in a crunch for cash? Here's one of the coolest details about this loan: Home Possible allows you to use sweat equity as a down payment. This provides an accessible solution to one of the biggest obstacles faced by new investors—how to purchase a property with low or no money down.
Here's an example of how this might potentially work.
You find a house that could use a little bit of love, but it's all good because you have love to give. You and the seller agree on a fair price of $100,000. Since you're a savvy investor, you have of course already run the numbers on the BiggerPockets calculators to make sure the deal makes sense.
Normally, you'd need to bring at least 3 percent, or $3,000 cash, to the table as a down payment. You don't have the cash, but you do have construction skills and a handful of friends who are down to join you for a "champaint party" (it's like brunch, but instead of sitting on a patio eating overpriced avocado toast, you put your friends to work painting walls and trim in the house you're working to purchase).
Unlike other renovation loans, you are allowed to do the work yourself and you don't need to be a general contractor. With a little bit of training, there are many updates that the average person can make. (I, myself, learned to tile, change out light fixtures and faucets, and so much more at the prestigious University of YouTube.)
You and your bank agree that after painting, updating some main light fixtures (which you probably found at a great price at Habitat for Humanity), installing new flooring in the kitchen, and doing some light landscaping, the house now has a fair market value of $110,000.
An appraiser inspects the work (which must be done at construction quality) and confirms the repairs you made look good. Now you've qualified yourself for a $6,000 credit, which is what it might have cost to hire a contractor to do that work for you.
The credit is applied to your down payment and closing costs; now instead of bringing a $3,000 down payment to the closing table, you may be able to just show up and sign some documents, purchasing a home without putting any cash down.
And everybody wins—the house is renovated, so you and Jake have a nicer place to live, the neighborhood is better off for you having improved the home, your future tenants will thank you, and you were able to save cash for another deal.
Be sure to ask you local lender if they offer the Home Possible and/or HomeReady programs and if you qualify. It's one of the best ways to use a conventional loan to get into your first property, save money on the upfront costs, and add value—then refinance, lather, rinse, repeat.
It's like BRRRR for broke beginners, and there ain't no shame in that! Remember, it doesn't matter how you get started—it matters only that you do.
What questions do you have about these two loan programs? If you have firsthand insight about either, share it with other investors below!
Let's talk in the comment section.