You've read the books, listened to the podcasts, and suddenly you want to start investing in real estate. Great! Now what? How do you carve out a niche for yourself?
It seems scary because there so many options: flipping houses, wholesaling houses, buying and holding houses, tax sales, rehabs, corporate real estate, multifamilies, etc. And every week, a new podcast comes out with a successful investor in any of these areas and you think, "That's it! I'll do that!"
I was a victim of this, and I've tried a lot of verticals in real estate. I've flipped houses, I've been a wholesaler, and now I focus on turnkey buy and hold. So I know a little something about finding your path, and I hope I can share that with you.
Here is my advice for identifying a path that works for you.
The 20 Best Books for Aspiring Real Estate Investors!
Here at BiggerPockets, we believe that self-education is one of the most critical parts of long-term success, in business and in life, of course. This list, compiled by the real estate experts at BiggerPockets, contains 20 of the best books to help you jumpstart your real estate career.
4 Tips to Find Your Niche in Real Estate (& Actually START Investing!)
1. Reverse Engineer Your Life
You know you want to make good money, but you're not sure what that successful life looks like outside of your bank account. Here is your pivot point: Don't chase money, chase dreams. My life totally changed for the better when I started visualizing the life I wanted for myself and my family. Your real estate journey should start here.
Do you love being a contractor? Do you love picking out windows and paint colors? Do you love dealing with buyers and sellers? If these things are part of your passions, maybe rehabs and flips are for you!
Or is a lifestyle of passive income what you are after? No shame in that. I aimed to create more space and time in my life. I wanted to spend more time with my family, reading books, playing guitar, and traveling the world. There was no way that flipping houses would get me there. Flipping houses is a full-time job. Most flippers I know spend six months on a light rehab and up to a year or more on a big, custom home. That doesn't leave a lot of time for other things.
Related: How to Assess Your Risk Profile to Know Which Real Estate Niche is Right for You
Meanwhile, a few of my investor friends own more than 100 homes, and I saw them spending time in their gardens, traveling to Greece for a month, and relaxing. Their homes were producing cash flow while they were sleeping. For me, it was an easy decision — buy and hold all the way.
Think about what your successful real estate journey looks like once you are already successful, and reverse engineer how to get there.
2. Follow Your Gut
If you have read Malcolm Gladwell's book Blink: The Power of Thinking Without Thinking
, you know the premise I'm getting at here. Most of the time, we already know what is right for us from our gut reaction. Unfortunately, we are also really good at talking ourselves out of those gut decisions.
Here's a powerful tool to help you follow your gut instincts. Grab a piece of paper and pen and write out a simple yes or no question. Example: Should I start rehabbing houses? Should I go back to law school? Yes or no. And leave this question in a room that you'll come back to later. Don't answer the question yet. Wait. Get the question out of your head.
Hours later, you might stumble across this written question on your kitchen table. You probably forgot you even wrote it down. Now read it and grab the pen and answer the question immediately. Yes or no. Your body already knows the answer before your mind gets in the way.
Even though you may not have a clear path, you now know where your curiosity lies. These gut feelings are tied to your motivations, and this is what separates you from other people. I have found these gut feelings tend to feel scary and totally off the wall, but when I've followed them, I've experienced dramatic shifts in my life.
3. Fail Fast
There's no shame in changing course after you've screwed up! My wife likes to say that I try a lot of things before I find the thing that sticks. When you try a lot of things, you're bound to make mistakes and there's nothing wrong with that. Just make sure you dust yourself off and make a course correction.

Related: What All Newbies Should Consider BEFORE Choosing a Real Estate Niche
You can only learn from a mistake after you admit that you've made it. Losers blame others for their mistakes. Winners learn from them. I overpaid for my first buy and hold property. I spent too much on the house, too much on the rehab, and too much on insurance. I didn't blame the real estate agent, the contractor, and the insurance agent. I used them as lessons on how to do it better the next time.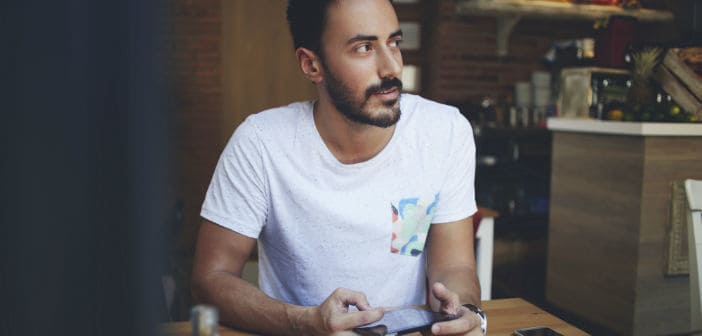 4. Money Shouldn't Be Your Obstacle
I've heard this a lot, too: "I'm going to save up some money, and then I can get started."
Money is not a roadblock. Money is a manifestation. I believe that. If you are serious, you will find the money. You already know from podcast after podcast that there are amazing investors who did not start with their own money. You know that money can be a result of your own creativity. Lack of money is not an excuse.
Now, imagine what you will do when you get the money from investor partners. Will you head to Home Depot and start picking out rehab supplies? Will you make a list of turnkey properties that you want to own? Will you buy a list of out-of-state owners to start a mailing to?
Start a to-do list as if you have the money, and you'll know where you truly want to invest your time and effort.
The point is to start planting the seeds in your real estate business now! The winds of our economy are turning, and our business will favor those that are IN IT. In the immortal words of Edward Stark: Winter is coming.
Where are you in your journey to begin investing? How are you going about deciding on your niche?
Let me know your questions and comments below!