Are you ready for tax season? Well, ready or not, here it is. There are less than 100 days until tax day, and there's still a lot to do before then. Let's take a look at things you should be doing this month, next month, and all the way through tax day to make sure your returns are as accurate and complete as possible:
What to Do Today
If your tax preparer suggested that you pay a 4th Quarter estimated tax for the 2016 year, then that is due ASAP. Send it in as soon as possible to make sure that you aren't hit with penalties at tax time.
This week, you should also be reviewing your financials. If you have a bookkeeper, be sure to meet with them to go over the details of 2016. Make sure that your numbers make sense prior to giving them to your tax preparer to avoid potential rework fees.
Does your overall profit or loss make sense?

Does your rental income seem correct for each property?

Have you included all of your general and administrative expenses?

Have all repairs and improvements been accounted for?
If you are having someone prepare your returns, contact them now to make sure that you are on their list for 2016, especially if you are using a CPA for the first time or changing to a new preparer this year. Make sure that you are on their radar for 2016 preparation, so you aren't scrambling to find someone to do your returns in March.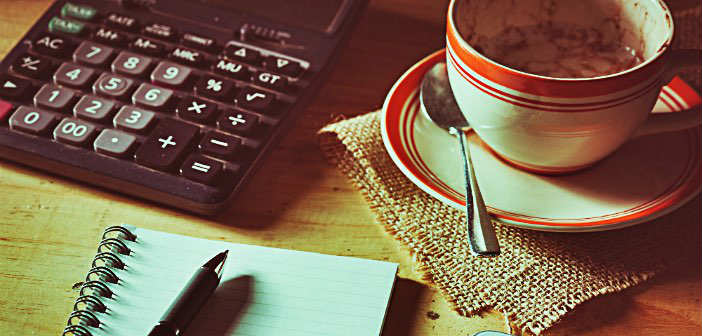 Related: 7 Myths About the Real Estate Professional Tax Status, Debunked
What to Do by January 31st
This is the due date for filing W-2s and 1099s with the IRS. If you had employees in 2016, then make sure W-2s are issued by January 31st to you, your employee, and the IRS. If you paid more than $600 to any contractors that are not "corporations" during 2016, make sure they also receive a 1099-MISC by January 31st. These forms can generally be found at your local office supply store.
By the end of January, you should start to receive your tax documents. Ask your tax preparer ahead of time for a tax organizer or checklist of items needed. Also, you will want to obtain instructions on how to send your documents, as every tax firm has a slightly different method for preparing returns. It may be helpful to make a list of all of the documents you expect to receive and mark them off as you receive them: W-2 from your employer, 1099-INT for interest income from the bank, a 1099-R for an IRA distributions, 1099s from your management company.
What to Do by March 15th
This is the entity tax return due date! A big change for 2016 year is that LLCs and other partnerships must now file by March 15th! In the past, we had an additional month to file, but now, in an effort to push investors to get K-1s out to partners faster, all S Corporation and Partnership returns are due by March 15th. This new, accelerated deadline is important for those investors who file partnership returns for their rentals and also for those active investors who may operate in S Corporations.
Related: Tax-Saving Strategies for Real Estate Investors: How to Pay Less & Keep More This Year
For those of you who are syndicators, you do not want angry investors calling, so make sure to distribute your company's K-1s out to your investors as soon as possible following entity filing. There is only one month between entity filing and personal filing, so make sure that your investors have everything they need prior to the date they need to file.
If you can't get your returns and K-1s completed by this date, then you should request an extension of time to file until September 15th. Just remember that payment may still be due by March 15th for any necessary state tax returns. As such, even if you don't file until September, do ask your tax preparer ahead of time if they can calculate state taxes due for your entity to avoid penalties later in the year. Filing and payment penalties CANNOT be claimed as business expenses so plan ahead to ensure that you avoid those.
[For more strategic tips on proactively reducing your tax bill as a real estate investor, be sure to check out Amanda Han's The Book on Tax Strategies for the Savvy Real Estate Investor.]
What steps are you taking in the next few months to prepare for tax time?
Let me know your questions and comments below!