Let's talk about the common tasks you might perform as a landlord. This will give you just a sample of the kind of tasks a landlord is responsible for.
64 Tasks Landlords Are Responsible For
Preparing a property to rent
Collecting forms needed for the businesses
Placing ads in the newspaper and/or online
Placing signs in the yard
Determining fair market rent
Determining the security deposit amount
Setting minimum qualification standards
Taking phone calls from prospective tenants
Pre-screening tenants
Scheduling appointments to show properties
Meeting with prospective tenants
Answering questions about the property
Selling the property's features (yes, landlording is about sales!)
Distributing and accepting applications
Screening tenants
Calling former landlords
Verifying prospective tenants' income
Running background and credit checks
Approving great tenants
Denying tenants who aren't great tenant material
Ensuring compliance with Fair Housing Laws
Accepting the deposit to hold
Scheduling a lease signing
Signing the lease and addendums
Inspecting the condition of the rental before a tenant moves into the property
Setting up the payment method for the tenant
Accepting rent and depositing rent into the bank
Making sure utilities were properly transferred
Getting copies of the lease to all parties
Creating a tenant file to house their information
Accepting phone calls from tenants
Dealing with maintenance requests
Settling disputes between tenants
Raising the rent when appropriate
Ensuring tenants comply with their lease
Ensuring tenants keep the property in good condition
Scheduling regular inspections of the property
Finding and maintaining a list of reputable, licensed contractors
Managing contractors to make sure the work gets done
Checking the progress on any repairs and ensuring tasks are completed
Paying contractors and dealing with the legal paperwork
Dealing with late rent and getting the required legal forms served
Evicting bad tenants
Dealing with tenants who may be on drugs
Making sure the property is always operating up to code
Firing tenants, if needed
Accepting notices to vacate and overseeing the transition
Bookkeeping to keep track of income and expenses
Keeping a record of tenant communication
Monitoring and paying the bills that the tenant doesn't pay
Monitoring the lawn care and landscaping
Balancing the checkbook and accounts each month
Producing monthly reports on the financials of the property
Responding to legal threats against the landlord
Performing a move-out inspection of the property after a tenant vacates
Handling the repairs or repainting after a tenant moves out
Getting the tenant's security deposit returned or applied toward repairs
Scheduling a carpet cleaner and someone to change the locks
Maintaining property management licensing, if needed
Staying up to date on rental-related local, state, and federal laws
Keeping the tenants happy as much as possible
If managing for other landlords, keeping owners happy as much as possible
Keeping the property running at peak performance
Starting back at the beginning of this list and doing it all over again for each property
Related: I've Broken Every Lease I Ever Had: Here's What That's Taught Me as a Landlord
Wow! To be honest, that was the first time we've ever sat down and tried to list every single thing a landlord does—and it's overwhelming, isn't it? Now, multiply that list for every single unit you own, and it's easy to see why so many landlords fail at this game. From the outside, most people see landlords as doing two tasks—accepting rent and fixing things when they break—but clearly they are doing a bit more than that!
We didn't include this list here to scare you, but to give you an idea of all the moving parts that are in store for you. The good news is that nearly everything on this list will become repetitious and easy for you to handle. And if you are anything like us, you might even end up loving the process. If not, you could always hire a property management company to do it for you. Let's talk about that.
Should You Hire Professional Property Management?
What if we told you that you could easily condense that HUGE list we just talked about into just a few bullet points? Actually, you can—but it's going to cost you. Professional property management companies exist to take care of most of the above list for you, everything from finding tenants and signing leases to answering phone calls, dealing with turnover, and more. When you hire a property management company, you don't even have to ever meet the tenant.
Property management fees vary by location, but typically for a single family house or small multifamily property, you'll be looking at 8–12 percent of the rent in a monthly fee and a large, one-time fee each time the unit is rented. This placement fee is often 50 percent of the first month's rent all the way up to the entire first month's rent. In other words, if your property will rent for $1,000 per month, the property manager might earn $100 per month for their management, plus an additional $500–$1,000 each time the property is rented. Some managers also charge a "renewal fee" each year, as well as "marking up" the maintenance costs. For a property owner who doesn't have a lot of cash flow, property management can quickly turn a decent investment into a negative cash-flowing investment.
Of course, the other side of the coin is that by allowing a manager to look after a property, it frees up the investor to do "higher value" tasks, like finding more properties. If a management company costs $2,000 per year, but the time saved helps an investor buy one more property per year that nets him or her $5,000 in cash flow, then the savings might be worth it. Or perhaps you are simply not interested in learning how to become a good landlord and you are going to be just like most other failed landlords. In this case, it would be better to pay the $2,000 per year to avoid losing tens of thousands on your investment.
Now, keep in mind that hiring property management is not going to be perfect. The truth is, a lot of property management companies are terrible.
Becoming a property manager is not a difficult task, so the market abounds with managers who have no idea what they are doing. They saw property management as an "easy" way to make money and decided that managing tenants would be the way to go. At best, these managers are terrible at getting units rented, horrible at communication with the owner, slow at getting repairs completed, and allow the tenant to let the property fall into disrepair. At worst, they could steal, lie, and cheat their way into the owner's pocketbook and completely destroy an investment.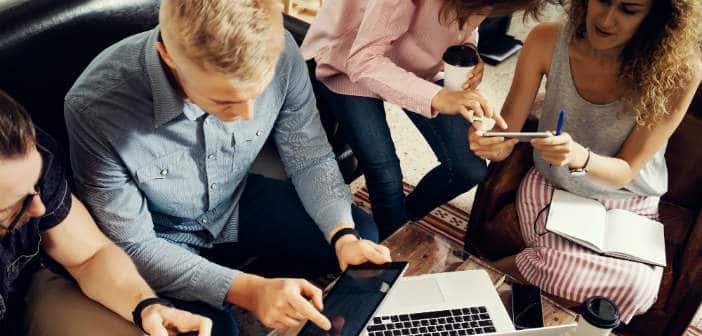 Related: 6 Advantages to Hiring a Property Manager (& Why I Wish I Did Sooner)
Managing Your Property Manager
Even if you hire a great manager, your job as the owner is not completely "work-free." You must continue to manage the property manager and ensure they are doing their job correctly. Perhaps the biggest complaint from owners about property management companies is "they just don't care about my property." And with hundreds or even thousands of properties under management, it's probably the truth. Your property does not stand out to them from the others. When they have 50 vacancies at one time, yours included, they are trying to fill all of them at once. They don't have an incentive to get just yours rented, which could cause the property to sit vacant longer. On the other hand, professional property management companies have a much wider reach for finding tenants due to the marketing they run. While you might put up a Craigslist ad or sign in the yard, they may have hundreds of signs and ads all over town, with dozens or hundreds of potential tenants calling every week. They also may negotiate "bulk rates" on their services, which could bring down the cost of some maintenance.
If you do decide to hire a property manager to run your rentals, do your due diligence and find the best manager in your town. Ask other local landlords for referrals, interview dozens of companies if you have to, ask the hard questions, talk with their current clients, and don't be afraid to fire a bad manager. And keep reading this book, as it will help you build a baseline for what a good landlord should do, helping you become a much more effective manager of the manager.
But our guess is that because you are reading this book on how to be an effective, successful landlord, you are interested in managing yourself. We have managed our own properties since day one. On the couple of occasions we have attempted to hire a property manager, we leave with the realization that we do things ten times better! We don't say this to brag; we say this to inspire. It all comes down to knowing that nobody cares about your property or about your investment as much as you do. Anyone can manage, but managing effectively is a skill that must be learned and perfected.
We're republishing this article to help out our newer readers.
Which of these tasks do you choose to outsource to hired management and why?
Let me know your experiences with a comment!