Personal Finance
5 Productivity Hacks to Organize Your Finances Once and for All
Other than CPAs, there aren't many people who get excited about looking at their finances.
Want more articles like this?
Create an account today to get BiggerPocket's best blog articles delivered to your inbox
Sign up for free
There has never been a better and more critical time to reassess your financial situation than now, whether you're looking for ways to access more funds for upcoming deals or places you can cut back to save.
When you intentionally monitor your financial health, you are much more likely to hit your goals.
Still, the aversion looms. It is tedious, frustrating, and some would even say depressing. Here are several ways to shake off the fear and take action.
1. Set an Appointment
Anything allotted time in your schedule is much more likely to get done. Honor the time in your calendar like it's an important meeting.
You can even dress for the occasion—the effort you put into showing up for this task can impact how efficient your results are. I recommend shutting off all social media so that you can focus on getting it done.
Breaking down the task can make it feel a lot less overwhelming. If you are going through your finances for the last three months, do your credit card statements first, then your bank accounts, then your investments.
When you spend time on your finances, you will also start to come up with more creative ideas for how to navigate and strategize your future money goals. Because I was paying attention to my financials over the past six months, two properties were refinanced just before March 15, and I got rid of some investments that were not performing.
If you need help organizing your time, I recommend using Google Calendar and assigning your activities different colors. I've also found Google Docs and Spreadsheets to be simple tools for keeping all of your information organized in one place.
So, schedule a time to do your finances, and when the time comes, get to work.
2. Turn on Music or a Podcast
Sometimes you need a little noise to get you through things you are avoiding. When I need to organize my desk, I always turn on a podcast or music. It almost makes me look forward to that time because I know I will be singing, dancing in my seat, or learning something new.
It also works as a motivating trigger. The music or podcast starts, and I begin to do my finances. It sounds simple, but the amount of energy we use resisting is fierce, so these small tricks work wonders.
The BiggerPockets Money Podcast, which focus on finances, taxes, and more, is available (for free!) if you want to brush up on your skills.
Related: 10 BiggerPockets Podcasts to Binge During Quarantine
3. Use the Pomodoro Technique
Francesco Cirillo developed this time management method in the late 1980s. The technique uses a timer to break down work into intervals, traditionally 25 minutes in length, separated by short breaks.
More than 2 million people use this method and rave about the results. It comes down to committing to a short period to get a task done and working intensely on it.
You can break it down into more extended periods, as well. Both Brian Tracy in Eat That Frog! and Gary Keller and Jay Papasan in The ONE Thing talk about the power of starting your day working on the most important task for three to four hours at a time.
The point is to practice diligence during that time to get your work completed.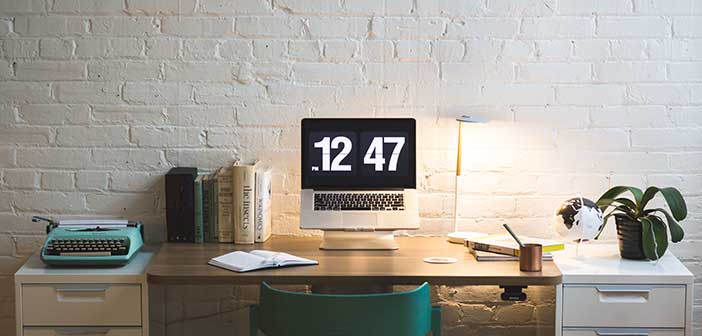 4. Don't Go It Alone
Anytime you need to get something completed and want some company, you can schedule that period as a date with others—whether in real life or on the videoconferencing platform of your choice. Many entrepreneurs who work from home do this so that they don't feel alone and are held accountable to get work done.
On Zoom, for instance, you can keep the video on and mute the sound. It is almost like being in a library with a friend.
If some of the numbers are confusing you, hire a bookkeeper or accountant. You can bring one on to help set up systems that you can take over, or if it is in your budget, you can hire someone to support you so that the job gets done no matter what.
At one point, I kept thinking I would do my accounting—until it was out of control. I don't recommend waiting that long.
Related: How Finding the Right Accountant Can Save You Money
5. Set an Intention
Remember the reason you are taking the time to manage your finances. If you want to attain financial independence, you need to look at your numbers. If you have an aversion to it, you can use one of these tools to get you into the habit. Like with any skill, it will get easier with time.
Also, there's no time like a recession to cut back on extra expenses. I saved $150 a month by switching cable carriers about six months ago. Consider how much it adds up—$1,800 a year and $9,000 in five years. Not to mention, if that money was invested into a property, think how much more of an ROI you could earn.
Is that not great motivation?
Here's one last great tip. If you want all of your goals organized in one place, pick up a copy of Brandon Turner's Intention Journal.
The bottom line is that there are a ton of motivating ways to get started managing your finances right now. These tools can also work for managing any task that needs to get completed.
If you still are not ready to get into action, pick one of these five ideas, and as Nike says, "Just do it."
Your life of financial independence awaits!

What's your favorite way to manage your finances?
Share your strategies in the comments below.