How can you beat out the competition when buying property these days?
Want more articles like this?
Create an account today to get BiggerPocket's best blog articles delivered to your inbox
Sign up for free
As the real estate market surges again, many investors are finding themselves up against a lot of competition. That can often mean multiple offer situations and bidding wars. How do you stand out and win?
1. Establish relationships in advance.
Having established relationships with real estate agents and brokers in advance can go a long way. You don't always have to have the highest offer to win. You just need the offer the agent likes the most. That often comes down to confidence in you being able to close and ensuring the agent gets paid their commission fast. If they know you and know you are qualified, you are way ahead of the game.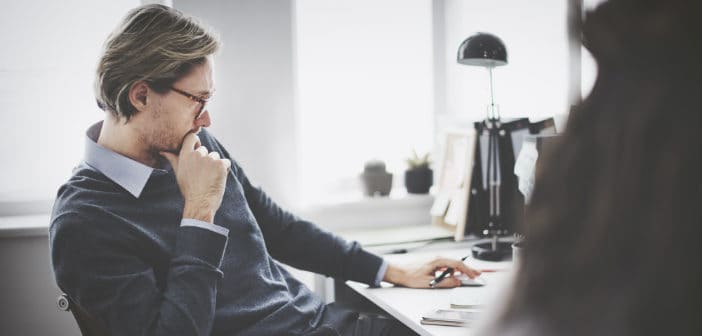 Related: How to Make Offers That (Nearly) Guarantee You Can't Lose
2. Go hard.
Make strong offers. If you don't want to pay more, then submit higher earnest money deposits so the seller knows you're the serious one out of the bunch. Just recently, my partner and I submitted an offer with $50k of earnest money on a multifamily property with a purchase price of $900k. The seller took us seriously at that point.
3. Be ready.
Have your financing, inspectors, contractors, and appraisers lined up. Being able to close faster and having shorter inspection periods can give sellers a lot more confidence in your offer. Be sure your team can meet those deadlines and be available at a moment's notice. Have loan pre-approvals, contractor quotes, and a value estimate ready to roll. Some of this documentation can even be provided to the seller to show you're ready to roll.
Related: 8 Tips to Put Your Real Estate Offer in the Best Light — And Get it Accepted
4. Have a large enough pipeline.
Keep your options open. If you have plenty of properties to bid on and you are a serious buyer, then you can choose to walk away without bidding more. Sellers and agents will know this. Then they'll be chasing you and will have to agree to your terms if they want to sell fast.
5. Buy as-is.
Be the easy buyer to work with. If you are throwing up red flags that you'll be difficult in the process, try to re-trade, stall the closing, or just generally be a pain, most sellers and agents will shy away, no matter how much you offer. Price your offer as-is and draw up a simplified contract. Many sellers will be willing to take less money in exchange for a low hassle transaction they are sure will close on time. Then, live up to your impression, as you'll want those agents or sellers to choose you again one day. The better your reputation, the more access you'll gain, and the better prices you'll get.

How do you give yourself the best possible chance when entering a bidding war?
Give your best tips below!
Great post. In my experience having a large enough pipeline is crucial and goes a long way in helping the investor walk away from deals that simply don't add up.

chris

Replied over 2 years ago

So, how does a layman \"…stand out and win\" like a seasoned investor? The Setting: NOVA (N. VA)…2004…HOT seller\'s market. Escalation clauses were the norm. Bidding wars broke out immediately. Seller was in process of finishing a new home. I had already lost a bid on another property even with a pre-approved $17,800 escalation allowance. \"Discount\" agents/brokers were fairly new on the scene in the area. I was a layman that did plenty of research on the market. The Property: 1750s.f. three level TH (1999), (3 BR, 2 FB, 2 half baths),one car garage, brick, stock finishings. The Terms: Offered asking price with 0.33% earnest – yep, 0.33%, that\'s 1/3 of 1.0% Wrote up offer as \"void after 72 hours\" to weed out unwarranted delays. Received 0.8% of agents commission – applied at closing. $1,200 painting credit at closing. After skimming over CC&Rs and other property particulars, noticed missing permit for rear deck the architech owner had added. They remedied that in a jiffy. Yes, the property was move-in ready condition. The Summary: The above deal was way back in 2004, yet today I\'d negotiate in a similar manner – tweaking offer details where needed to make a strong offer. Two weeks after closing the property appreciated $12,000 – and grew from there, big time. \"How do you stand out and win?\" Know market trends and bid accordingly. NEVER make assumptions. Be prepared to \"walk\" if any game playing rears its ugly head. Even as a layman, you should have a \"pipeline\" of on-the-market properties in the batters box to submit offers on. The key to the close was standing firm in ALL communications with the agent. As the buyer I politely refused to sign a buyer/broker agreement. With no fiduciary duty to me, I knew the agent showing me properties was likely to tell the selling agent whatever I said so I kept interactions professional and to the point. This deal is proof that laymen can apply common sense and close like an experienced RE investor. C$

Great points…. Always try to go hard with a good deposit, close AS IS with no complains (I will do my inspections before submitting the offer) and close ASAP (for this, I should have all my financing ready)

Sterling White

Rental Property Investor

from

Indianapolis,

IN

Replied over 2 years ago

Yes! To save costs if you're using a inspector it is best to have them come out after you've walked through the property and determined it is worth pursuing, Javier.

Jeff Hartley from

Lake Oswego,

Oregon

Replied over 2 years ago

Great stuff Sterling. I'm new to real estate and wondering about the use of inspectors. Can they come in any time during the process? Is there any way to see recent reports from inspectors on a given property.

Sterling, For earnest money, do you actually send a copy of the check, the actual check itself or just indicate in the offer that you are willing to give an earnest check? And as always, thanks for the article. – Melroy.