Never before has a crisis made it more obvious how important cash reserves are for individuals, businesses, and in particular, real estate investors. We don't know how dire the coronavirus crisis will be or how long it will last—what we do know is that it will be bad.
We also know it won't be the last economic crisis we will face in our lifetimes.
Financial experts recommend having between three and six months of basic living expenses in an "emergency fund." You just never know when you'll lose your job, get sick, or when a global pandemic will crash the economy. Relying on government benefits, charities, or family and friends may be necessary, but it's not ideal.
Unfortunately, this crisis has made it clear that most Americans don't have much—if any—savings at their disposal, and few are able to achieve full financial freedom. Only 40 percent of Americans can afford an unexpected $1,000 emergency, according to a Bankrate survey, and a CareerBuilder survey found 78 percent live paycheck to paycheck. This includes 18 percent of those who earn over $100,000 a year, a report by Willis Towers Watson found.
At the same time, Americans have taken out $14 trillion in consumer debt and have an average car payment of around $773.50 a month, according to AAA research.
Small businesses fare even worse. A 2016 study by JP Morgan Chase found that only "half of all small businesses hold a cash buffer large enough to support 27 days of their typical outflows." Another disheartening analysis reported in The Street estimates that "approximately 21 percent of all American small businesses will fail within 30 days of being quarantined." (This is without government relief, of course.)
This crisis is also revealing that large corporations are in the same boat. The Fed is pumping some $4 trillion into the economy to shore up the banks and $500 billion of the $2 trillion stimulus has been earmarked to aid large corporations that lack the cash reserves to survive on their own.
Most notably, United and Delta Airlines used an average of 96 percent of their cash reserves to buy back their own stock instead of saving for a rainy day, a report by Bloomberg found.
The Lesson We All Need to Take to Heart
Saving money isn't easy for many people, and all sorts of political arguments can be made as to the sorry state we find our debt-riddled society in today. I'll leave those for others to argue over. Regardless of what the right political decisions would be, we can all do better in our own lives and businesses.
When starting out in life or in real estate, having any sort of cash reserves is a difficult and, in some cases, impossible task. But acquiring such reserves should be a key part of your strategy. As I've mentioned earlier, the most important skill for financial success in life is the ability to defer gratification. Notably, the natural inclination is in the opposite direction,
"Saving may feel like an impossible task sometimes. Too often, our lifestyles, materially speaking, act like water being poured into a jar; it takes the form of whatever jar it is poured into. So if we make $50,000 a year, that is the jar that our lifestyle will fill."
Resisting this temptation requires purposeful action. As BiggerPockets CEO Scott Trench put it in his book Set For Life, "Most Americans earning median incomes will find that serious progress is made at first through the intelligent and intentional application of frugal living and preservation of earned income." As he points out, a dollar saved is worth more than a dollar earned because a dollar saved is not taxed.
So, frugal living is the place to start.
As Scott puts it, the goal of those without any savings should be as follows,
"(1) to build up an emergency fund of $1,000 to $2,000; (2) to pay off all "bad debts"… and build strong credit; and then (3) to build up one year of financial runway in the form of cash or equivalents."
First comes building an emergency fund. Then, bad debts—like credit card debt—should be paid down, as those drain money from you each and every month and provide nothing back in return. Then comes investing.
Now obviously, this process takes time. But if you are proactive with your financial decisions, it's certainly doable. If you can get by on $30,000 a year, then why not maintain that lifestyle when you get a raise to $40,000? That would make for an extra $10,000 in savings each year. And as we've all seen, such cash reserves are essential.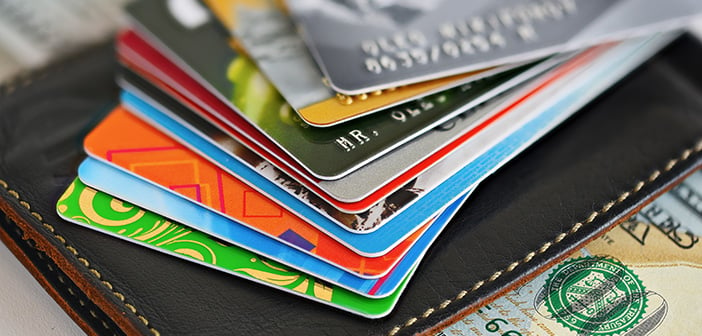 Related: Top 5 Books to Launch Your Path to Financial Independence
The Lesson for Real Estate Investors
"You're not a real estate investor unless you're cash poor" is something I've muttered a few times in the past. In a way, this is obviously true. Real estate is a cash-intensive investment, and it's hard to stay liquid when so much cash is required to purchase properties.
That being said, there's a difference between being cash poor and being broke. I've also stressed many times that investors, and buy and hold investors in particular, need to have at least some savings in order to get started.
"No money" deals are possible, but rehab often goes over budget and other problems arise, so you need some savings to cover that.
Regardless, in the beginning, it will be difficult to invest in real estate and keep a sizable cash reserve. But as you grow and get more deals under your belt, you should never settle for not having any reserves. Being cash poor is the starting point—it should not be a permanent state of being.
The obsession with growth is also something that needs to be mitigated. Growth for the sake of growth is a terrible way to run a business. Indeed, growth at any cost is the philosophy of a malignant tumor. And cancers tend to kill their host.
On the other hand, to extend this morbid metaphor further than it deserves, steady and strategic growth bolstered by growing and maintaining solid cash reserves is like a healthy child growing into adulthood. It's the way businesses should be built—on top of a strong foundation instead of beneath a mountain of debt.
Sometimes it's not even a problem of strategy, though. Many successful investors get the feeling that their cash is "burning a hole in their wallet." After all, that cash could be earning a return!
But your mindset needs to shift from seeing each investment as an individual island to seeing them all as a part of an investment portfolio. And that portfolio is not just the sum of its parts. What you have is a real estate investment company, and that company needs cash and cash equivalents (such as money market accounts that earn a small return but can be accessed quickly) for a rainy day and to be able to jump at opportunities as they arise.
Using up that "cash burning a hole in your wallet" so it "earns a return" is the real estate investor's version of a stock buyback.
Related: BiggerPockets Podcast 374: What Real Estate Investors NEED to Know About the Coronavirus, the Economy, and the Problems at Your Door
Final Thoughts
This advice comes too late for the current crisis, and admittedly, I myself have been guilty of breaking with it at times in the past. And no, I'm not saying you should just magically have cash. What I am saying is that holding strong cash reserves should be an integral part of your business plan. It should be something to build toward.
I would recommend aiming to have approximately 5 to 10 percent of your assets be in cash or cash equivalents. As you get bigger and your risk is diluted by being spread across more properties, that percentage could fall a bit. Nevertheless, you should aim for you and your business to be able to, as those financial experts recommend, have between three and six months of basic expenses in reserve.

How are you rethinking your investments and financial planning during this crisis?
Join the conversation in the comments below.