Want to find the next best deal on property, whether for investment or home-buying purposes? Maybe you're staying up into the wee hours of the night scouring the internet for properties—sometimes in faraway cities—and generating Excel charts full of data and analysis. I'm begging you: Investors, please stop searching for real estate on out-of-date nationwide portals. Here, our Zillow review details reasons why investors should be wary.
After all, finding a great deal on a property depends heavily on the accuracy of the data you analyze. First-time homebuyers searching for fun? Hunt to your heart's content. But serious investors need serious tools—and online real estate portals aren't it.
Related: Introduction to Real Estate Investment Analysis
Slow Real Estate Search Results
When a property is listed for sale, it hits the local MLS in about 15 minutes. However, it can take much longer to post to Zillow—up to 72 hours, by Zillow's own admission.
For real estate deal-finders ready to pounce, three days might as well be three months. By the time you see the listing, view the property, and submit an offer, there could be one or more competitive bids. Maybe the property already sold. Timing is everything, and receiving real estate listings later than your competitors means you miss out.
Bad Data
According to a 2012 study conducted by Redfin assessing the accuracy of sites like Trulia and Zillow, approximately 36% of the listings shown as active on Zillow and Trulia were no longer for sale in the local MLS, compared with almost 0% on local brokerage websites.
The study further found that brokerage-sourced listings using their local MLS feed displayed 100% of the MLS homes listed for sale on their websites, but Trulia only displayed 81% and Zillow 79%.
Without more recent data, it's tough to say with precision how Zillow and Trulia fare today. But it's still true that their listings are NOT comprehensive—here's why (straight from Zillow's Help Center):
How does Zillow get listings?

The best way to get your listing onto Zillow and Trulia is for your Multiple Listing Service (MLS) to send us a feed. Please ensure that your broker has opted-in to have your listings included in the syndication to Zillow Group.
And chatter on the BiggerPockets Forums reflects as much, with members continuing to report that "Zillow still can be inaccurate and slow."
Misleading Advertising
Another common complaint? The misleading nature of their listing advertisements. Real estate agents can purchase advertisements that appear prominently next to listings they don't own. That misleads buyers into contacting the advertising agent, not the listing agent.
What's My House Worth? Don't Ask Zillow
For readers unfamiliar with Zillow, the website offers its own opinion of a property's listed house value. This is called a Zestimate and is prominently displayed on each property's page. Sounds great, right?
Unfortunately, the Zestimate values aren't always close to property's actual values. The company even admits it, because they publish stats regarding its accuracy. The median error rate for currently listed homes is 1.9%; for off-market homes, it's 7.5%. But that accuracy varies by city.
In Denver, the Zestimate for 91% of off-market listings falls within 20% of the ultimate sale price. But in Pittsburgh? That number is only 67.5%.
Related: Know your numbers with BiggerPockets' real estate investment calculators.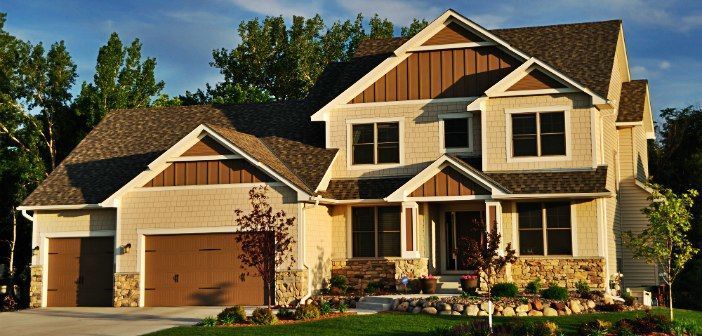 Famously, Spencer Rascoff, the then-CEO of Zillow, sold his home for 40% less than the Zestimate of $1,750,000 back in 2016. Plus, several homeowners have filed lawsuits against Zillow for inaccurate Zestimates on their properties.
Don't rely on their other numbers, either. Property tax information can be inaccurate, too, just like the Zestimate. Perform thorough due diligence: Check out the county record website, pay for an appraisal, and speak to other successful area investors.
Related: How Data Analysis Can Make You Rich in Real Estate Investments
Where Should Savvy Investors Search?
Instead of searching for properties online, establish relationships with local real estate agents, or get a real estate license and pay to join the local MLS, where you can find a vast array of real-time deals. These steps assure you receive accurate, up-to-date information—and have a competitive advantage over people hunting on Zillow.
Another great option for investor-focused deals is the BiggerPockets Marketplace, which offers a space for members to both buy and sell investment properties. Check it out here!
What do you think? Do you use Zillow?
Weigh in with a comment!
Note By BiggerPockets: These are opinions written by the author and do not necessarily represent the opinions of BiggerPockets.