Explore Companies on BiggerPockets
Companies
Coral Properties LLC acquires distressed properties and renovates homes in order to re-list on the MLS or rent and hold long term.
The company is owned and operated by a licensed Realtor.
Specialization:
Residential
Home Marketing Systems Inc. works with clients who are buying and selling residential and commercial investment properties. We have over 20 years experience in the real estate and property management field. Call us to...
Specialization:
Residential
We are a local direct hard money / private lender funding deals in MA and RI. We are locally owned and operated our of Raynham, MA and have very aggressive terms and great customer service. Our rates are as low as 1...
Specialization:
Hard Money
The Cardwell Thaxton Group is a Real Estate investing company. We can make you a fair, cash offer and are willing to buy your house in its as-is condition. All you need to do is sell and walk away. We will work hard ...
Keller Williams Hometown is located in South Jersey on main street Swedesboro. We service clients from the river to the shore, including Gloucester, Salem, Camden, Atlantic, Burlington, Ocean, and Cape May County
Specializations:
Residential
Land
Commercial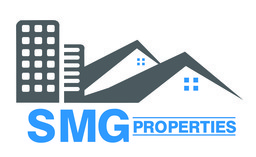 SMG Properties is a real estate investment company based in Bridgeport, CT with a specialization on single and multi families residential properties. It is the sister company of Sunshine Residences which is a Home Imp...
Wholesaling | Fix & flip | Buy & Hold
Specializations:
Residential
House Flipper
Commercial
I am using this new software and you can use it to schedule a time to connect.
https://ScheduleWithLesleyResnick.as.me/
Evaluate Jacksonville for yourself, then we should chat.
I am an Investor focused RE agent in ...
Specialization:
Residential
Our company currently purchases rental properties in the greater Roanoke area to offer affordable and well maintained properties for our renters.
Create a BiggerPockets Company Profile
Drive new leads for your business with a BiggerPockets company profile!