Explore Companies on BiggerPockets
Companies
Financing Solutions for Residential Investment and Commercial Properties. Rehab Fix and Flip, 1-4 unit Residential Purchase or Refinance and Commercial Mortgages.
Specializations:
Hard Money
Commercial Mortgages
Residential Mortages
Nationwide Funding for Real Estate Investments. Building Your Wealth
Do you spend more time applying to large banks and wait months and months for an approval? Have you ever lost a deal due to your inability to obta...
Specializations:
Private Money
Hard Money
Sienna Properties is a full service Residential Real Estate company specializing in Property Management.
I am using this new software and you can use it to schedule a time to connect.
https://ScheduleWithLesleyResnick.as.me/
Evaluate Jacksonville for yourself, then we should chat.
I am an Investor focused RE agent in ...
Specialization:
Residential
EXP Realty is a forward thinking cloud based real estate agency owned by it's agents and publicly traded. Their forward-thinking model eliminates the costs associated with a traditional brokerage. No royalty fees. No...
Specializations:
Residential
Land
we are the "We buy ugly Houses" for foreign investors. if you have a property in the US and need to sell then you have come to the right place!
we Provide You with a one stop shop for all your American real estate inv...
Specializations:
Escrow
Title
Appraisal
Windridge Capital has been providing hard money loans to real estate investors for over 20 years. We are a direct lender based in Dallas, Texas, specializing in residential investment loans for the fix-and-flip, and ...
Specialization:
Hard Money
GROUNDFLOOR is the only direct lender offering crowdsourced capital for short-term residential real estate loans. This means that you get access to more flexible and cheaper capital than a traditional bank or hard-mo...
Specialization:
Hard Money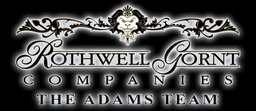 Robert Adams - Team Leader - Broker
Nevada Real Estate Broker/Salesman Rothwell Gornt Companies
Founder of LVrealestateHELP.com
Massachusetts Real Estate Broker Sankey Real Estate
Founder of MArealestateHELP.com
​R...
Specializations:
Residential
Land
Commercial
Create a BiggerPockets Company Profile
Drive new leads for your business with a BiggerPockets company profile!