Explore Companies on BiggerPockets
Hard Money Companies in Georgia
Lending One is one of the largest direct private lenders in the country. Call (866)-724-7555 for a no-obligation quote.
We offer Fix/Flip, Rental, Multi-family and New Construction loans. We lend in 43 states and he...
Specialization:
Hard Money
We provide hard money loans for both new and experienced real estate investors - We fund flips and rehabs, 1-4 unit rentals, refinance loans, foreclosure loans and even some new constructions. We currently lend in AL,...
Specialization:
Hard Money
One of the southeast's oldest and largest hard money lenders. We lend on fix-and-flip properties, new construction, cash out, transactional funding, and commercial properties. We're privately funded which makes for ...
Specialization:
Hard Money
We offer hard money or bridge financing with 8-10.5% rate and NO POINTS, 75-85% LTV for purchase and up to 75-85% construction cost, no points for extensions and transparent 3rd party upfront cost. We offer fast and r...
Specialization:
Hard Money
*** Lending in all 50 states. Up to 90% LTV ***
AMZA Capital represents a group of investors that has financed over one billion dollars worth of loans across all sectors - from commercial real estate, residential rea...
Specializations:
Hard Money
Commercial Mortgages
Private Money
Welcome to Lending Simplified….
Loan Programs for investors
Rehab-Fix & Flip Financing - Rates from 8%
Purchase & Refinance Loans
Landlord financing with no income requirement
Multiple Options - 30 Year Mortgage, 7 Y...
Specialization:
Hard Money

A to Z Capital Inc. is your one stop shop for all your real estate investments. We do everything from hard money, jumbo hard money ($1million+), cash-out refinance, long-term financing, fix n flip, and much more! All ...
Specialization:
Hard Money
Nationwide Funding for Real Estate Investments. Building Your Wealth
Do you spend more time applying to large banks and wait months and months for an approval? Have you ever lost a deal due to your inability to obta...
Specializations:
Private Money
Hard Money
Boomerang Capital Partners has been working with borrowers for more than a decade financing properties throughout the United States. We make the process of applying, closing, and servicing loans very simple so that y...
Specialization:
Hard Money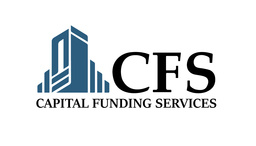 Hard Money, Private Money, Alternative Bank Lending: Fix N Flip, Purchase, Refi-Cash Out, Bridge Loans, Commercial, Residential, Land, Bridge Loans, Short-Term/Long-Term, Foreclosure Bailouts, Bank Rates for Qualified...
Specialization:
Hard Money
Create a BiggerPockets Company Profile
Drive new leads for your business with a BiggerPockets company profile!