Explore Companies on BiggerPockets
Hard Money Companies in Alabama
GROUNDFLOOR is the only direct lender offering crowdsourced capital for short-term residential real estate loans. This means that you get access to more flexible and cheaper capital than a traditional bank or hard-mo...
Specialization:
Hard Money
Lending One is one of the largest direct private lenders in the country. Call (866)-724-7555 for a no-obligation quote.
We offer Fix/Flip, Rental, Multi-family and New Construction loans. We lend in 45 states and he...
Specialization:
Hard Money
*** Lending in all 50 states. Up to 90% LTV ***
STRATTON EQUITIES IS THE LEADING HARD MONEY LENDER TO NATIONAL REAL ESTATE INVESTORS.
Stratton Equities is the leading Nationwide Hard Money Lender that specializes in...

A to Z Capital Inc. is your one stop shop for all your real estate investments. We do everything from hard money, jumbo hard money ($1million+), cash-out refinance, long-term financing, fix n flip, and much more! All ...
Specialization:
Hard Money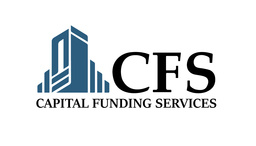 Hard Money, Private Money, Alternative Bank Lending: Fix N Flip, Purchase, Refi-Cash Out, Bridge Loans, Commercial, Residential, Land, Bridge Loans, Short-Term/Long-Term, Foreclosure Bailouts, Bank Rates for Qualified...
Specialization:
Hard Money
A leading provider of loans for investors that use the BRRRR method on 1-4 family properties! Straightine is a direct hard money lender specializing in loans for real estate investors. We offer Rehab Loans, Rental P...
Temple View Capital provides private money financing for short-term, non-owner occupied, residential properties.
* Purchase, Rehab, and Cash-Out Financing
* Advance Rehab Draws prior to work completion.
* 6-24 Month ...
Specializations:
Hard Money
Commercial Mortgages
www.fusionprivate.com
We are a Premier Private Lending Group. We have developed very seamless loan products, that are a good fit for most borrowers.
We provide Hard Money; Rehab loans; Private Bridge and Commercial...
Specialization:
Hard Money
888-460-4518
● Rates starting at 5.49% for Stated Income Loans, 30-year term.
● Rates starting at 6.99% for Hard Money Loans, 6-36 month term.
● Loan amounts from $100,000 to $15,000,000
● No upfront fees
No income...
Specialization:
Hard Money
Create a BiggerPockets Company Profile
Drive new leads for your business with a BiggerPockets company profile!