Explore Companies on BiggerPockets
Hard Money Companies in Florida
GROUNDFLOOR is the only direct lender offering crowdsourced capital for short-term residential real estate loans. This means that you get access to more flexible and cheaper capital than a traditional bank or hard-mo...
Specialization:
Hard Money
Lending One is one of the largest direct private lenders in the country. Call (866)-724-7555 for a no-obligation quote.
We offer Fix/Flip, Rental, Multi-family and New Construction loans. We lend in 45 states and he...
Specialization:
Hard Money
LendingHome is the largest residential hard money lender in the nation,
originating $3.5Billion+ in volume since launching 4 years ago.
SEE YOUR FREE RATE IN 3 MINUTES @: https://bit.ly/2Q1TwUj
Types of Properties: ...
Specialization:
Hard Money
Accolend is experienced direct private lender. Please call us at 201-643-6650 x1 or visit us at www.accolend.com for instant rate quote, full description of our programs and for short application form.
We offer unique...
Specialization:
Hard Money
INTEGRITY · CONFIDENTIALITY · DEDICATION · TRANSPARENCY
These are the key characteristics that define Wilshire Fund and the reason it has been successful for many years in the California private mortgage lending i...
Specialization:
Hard Money
Rehab Financial Group, LP makes loans to qualified real estate
investors requiring capital to acquire and rehab non-owner
occupied 1 - 4 family residential investment properties.
Rehab Financial Group currently pr...
Specialization:
Hard Money

A to Z Capital Inc. is your one stop shop for all your real estate investments. We do everything from hard money, jumbo hard money ($1million+), cash-out refinance, long-term financing, fix n flip, and much more! All ...
Specialization:
Hard Money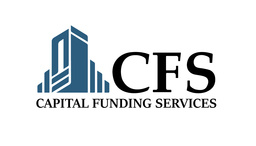 Hard Money, Private Money, Alternative Bank Lending: Fix N Flip, Purchase, Refi-Cash Out, Bridge Loans, Commercial, Residential, Land, Bridge Loans, Short-Term/Long-Term, Foreclosure Bailouts, Bank Rates for Qualified...
Specialization:
Hard Money
We provide private money loans to real estate investors nationwide. As a full-service private money lender, we do most of the legwork for you, while you build up your real estate portfolio and cash flow all your deals...
Specializations:
Hard Money
Hard Money
Commercial Mortgages
Gist Group LLC is for people who either need money faster than the conventional loan process or for people who have been turned down by the conventional banks but do have a loan scenario that makes good business sense...
Create a BiggerPockets Company Profile
Drive new leads for your business with a BiggerPockets company profile!