Explore Companies on BiggerPockets
Hard Money Companies in Illinois
Lending One is one of the largest direct private lenders in the country. Call (866)-724-7555 for a no-obligation quote.
We offer Fix/Flip, Rental, Multi-family and New Construction loans. We lend in 45 states and he...
Specialization:
Hard Money
GROUNDFLOOR is the only direct lender offering crowdsourced capital for short-term residential real estate loans. This means that you get access to more flexible and cheaper capital than a traditional bank or hard-mo...
Specialization:
Hard Money
Attention: New & Experienced Real Estate Investors, Real Estate Agents, & Wholesalers!
Need a Hard Money Loan for a Fix & Flip, Line of Credit, New Construction, or Need to Cash Out? Contact RCD Capital at 800.369.70...
Specialization:
Hard Money
A leading provider of loans for investors that use the BRRRR method on 1-4 family properties! Straightine is a direct hard money lender specializing in loans for real estate investors. We offer Rehab Loans, Rental P...
888-460-4518
● Rates starting at 5.49% for Stated Income Loans, 30-year term.
● Rates starting at 6.99% for Hard Money Loans, 6-36 month term.
● Loan amounts from $100,000 to $15,000,000
● No upfront fees
No income...
Specialization:
Hard Money
Rehab Financial Group, LP makes loans to qualified real estate
investors requiring capital to acquire and rehab non-owner
occupied 1 - 4 family residential investment properties.
Rehab Financial Group currently pr...
Specialization:
Hard Money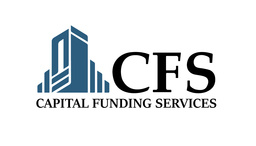 Hard Money, Private Money, Alternative Bank Lending: Fix N Flip, Purchase, Refi-Cash Out, Bridge Loans, Commercial, Residential, Land, Bridge Loans, Short-Term/Long-Term, Foreclosure Bailouts, Bank Rates for Qualified...
Specialization:
Hard Money
www.fusionprivate.com
We are a Premier Private Lending Group. We have developed very seamless loan products, that are a good fit for most borrowers.
We provide Hard Money; Rehab loans; Private Bridge and Commercial...
Specialization:
Hard Money
Temple View Capital provides private money financing for short-term, non-owner occupied, residential properties.
* Purchase, Rehab, and Cash-Out Financing
* Advance Rehab Draws prior to work completion.
* 6-24 Month ...
Specializations:
Hard Money
Commercial Mortgages
Gist Group LLC is for people who either need money faster than the conventional loan process or for people who have been turned down by the conventional banks but do have a loan scenario that makes good business sense...
Create a BiggerPockets Company Profile
Drive new leads for your business with a BiggerPockets company profile!