Explore Companies on BiggerPockets
Hard Money Companies in Kansas
Revolver Finance is here to empower you in the acquisition of your next real estate endeavor. We use flexible, transparent processes to enable your success.
Reason:
Revolver, established in 2016, was created to cut ...
Rehab Financial Group, LP makes loans to qualified real estate
investors requiring capital to acquire and rehab non-owner
occupied 1 - 4 family residential investment properties.
Rehab Financial Group currently pr...
Specialization:
Hard Money

A to Z Capital Inc. is your one stop shop for all your real estate investments. We do everything from hard money, jumbo hard money ($1million+), cash-out refinance, long-term financing, fix n flip, and much more! All ...
Specialization:
Hard Money
888-460-4518
● Rates starting at 5.49% for Stated Income Loans, 30-year term.
● Rates starting at 6.99% for Hard Money Loans, 6-36 month term.
● Loan amounts from $100,000 to $15,000,000
● No upfront fees
No income...
Specialization:
Hard Money
GROUNDFLOOR is the only direct lender offering crowdsourced capital for short-term residential real estate loans. This means that you get access to more flexible and cheaper capital than a traditional bank or hard-mo...
Specialization:
Hard Money
We provide private money loans to real estate investors nationwide. As a full-service private money lender, we do most of the legwork for you, while you build up your real estate portfolio and cash flow all your deals...
Specializations:
Hard Money
Hard Money
Commercial Mortgages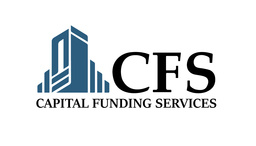 Hard Money, Private Money, Alternative Bank Lending: Fix N Flip, Purchase, Refi-Cash Out, Bridge Loans, Commercial, Residential, Land, Bridge Loans, Short-Term/Long-Term, Foreclosure Bailouts, Bank Rates for Qualified...
Specialization:
Hard Money
*** Lending in all 50 states. Up to 90% LTV ***
STRATTON EQUITIES IS THE LEADING HARD MONEY LENDER TO NATIONAL REAL ESTATE INVESTORS.
Stratton Equities is the leading Nationwide Hard Money Lender that specializes in...
Create a BiggerPockets Company Profile
Drive new leads for your business with a BiggerPockets company profile!