Explore Companies on BiggerPockets
Hard Money Companies in Oregon
Lending One is one of the largest direct private lenders in the country. Call (866)-724-7555 for a no-obligation quote.
We offer Fix/Flip, Rental, Multi-family and New Construction loans. We lend in 45 states and he...
Specialization:
Hard Money
Rain City Capital of Oregon, LLC offers financing services to real estate investors and professionals in the great state of Oregon. We specialize in providing short-term loans for residential property purchases that r...
We are a company dedicated to making giant houses
- Test account for testing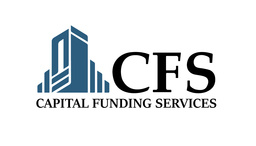 Hard Money, Private Money, Alternative Bank Lending: Fix N Flip, Purchase, Refi-Cash Out, Bridge Loans, Commercial, Residential, Land, Bridge Loans, Short-Term/Long-Term, Foreclosure Bailouts, Bank Rates for Qualified...
Specialization:
Hard Money
We provide private money loans to real estate investors nationwide. As a full-service private money lender, we do most of the legwork for you, while you build up your real estate portfolio and cash flow all your deals...
Specializations:
Hard Money
Hard Money
Commercial Mortgages

A to Z Capital Inc. is your one stop shop for all your real estate investments. We do everything from hard money, jumbo hard money ($1million+), cash-out refinance, long-term financing, fix n flip, and much more! All ...
Specialization:
Hard Money
www.fusionprivate.com
We are a Premier Private Lending Group. We have developed very seamless loan products, that are a good fit for most borrowers.
We provide Hard Money; Rehab loans; Private Bridge and Commercial...
Specialization:
Hard Money
Orchard Funding is a private lender providing fix & flip, bridge financing and ground up construction loans for the professional real estate investor. Loans are underwritten and funded in-house thus enabling swift dec...
Specialization:
Hard Money
Cetan Funds is a private money lender for developers, builders, and investors. We are based in Eugene, Oregon but offer services throughout the state of Oregon. Our team has over 40 years of local lending experience a...
Specialization:
Hard Money
Create a BiggerPockets Company Profile
Drive new leads for your business with a BiggerPockets company profile!