Explore Companies on BiggerPockets
Hard Money Companies in Utah
GROUNDFLOOR is the only direct lender offering crowdsourced capital for short-term residential real estate loans. This means that you get access to more flexible and cheaper capital than a traditional bank or hard-mo...
Specialization:
Hard Money
Attention: New & Experienced Real Estate Investors, Real Estate Agents, & Wholesalers!
Need a Hard Money Loan for a Fix & Flip, Line of Credit, New Construction, or Need to Cash Out? Contact RCD Capital at 800.369.70...
Specialization:
Hard Money
We provide private money loans to real estate investors nationwide. As a full-service private money lender, we do most of the legwork for you, while you build up your real estate portfolio and cash flow all your deals...
Specializations:
Hard Money
Hard Money
Commercial Mortgages
INTEGRITY · CONFIDENTIALITY · DEDICATION · TRANSPARENCY
These are the key characteristics that define Wilshire Fund and the reason it has been successful for many years in the California private mortgage lending i...
Specialization:
Hard Money
We lend to real estate investors on properties in Utah, Colorado, Wyoming, Montana, California, Hawaii, Washington, Oregon, and Texas. We lend on residential, commercial, land, and construction.
Specializations:
Hard Money
Private Money
Residential Mortages
Gist Group LLC is for people who either need money faster than the conventional loan process or for people who have been turned down by the conventional banks but do have a loan scenario that makes good business sense...
Revolver Finance is here to empower you in the acquisition of your next real estate endeavor. We use flexible, transparent processes to enable your success.
Reason:
Revolver, established in 2016, was created to cut ...
LendingHome is the largest residential hard money lender in the nation,
originating $3.5Billion+ in volume since launching 4 years ago.
SEE YOUR FREE RATE IN 3 MINUTES @: https://bit.ly/2Q1TwUj
Types of Properties: ...
Specialization:
Hard Money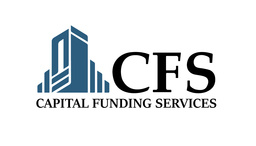 Hard Money, Private Money, Alternative Bank Lending: Fix N Flip, Purchase, Refi-Cash Out, Bridge Loans, Commercial, Residential, Land, Bridge Loans, Short-Term/Long-Term, Foreclosure Bailouts, Bank Rates for Qualified...
Specialization:
Hard Money
Create a BiggerPockets Company Profile
Drive new leads for your business with a BiggerPockets company profile!