Explore Companies on BiggerPockets
Companies
www.dreamlandmanagement.com
We're a well capitalized group of investors looking for deals in the Middle Tennessee area including: Cookeville, Livingston, Putnam County, Overton County, Pickett County, Clay County and all points in between.
Specializations:
Residential
House Flipper
Commercial
we are the "We buy ugly Houses" for foreign investors. if you have a property in the US and need to sell then you have come to the right place!
we Provide You with a one stop shop for all your American real estate inv...
Specializations:
Escrow
Title
Appraisal
We are the lighthouse and not the tugboat.
We aim to provide housing for families while being a landlord that abides.
Specialization:
Residential
We support investors through Private and Hard Money lending, as well as locating buyers or other investors interested in Joint Ventures. We provide solutions to homeowners for real estate situations that are troubleso...
We are a vacation rental management company that provides a 5 star experience that is consistent thought-out all of our homes.
Navigator Private Capital, LLC (NavCap) believes in the power of capital investment to transform neighborhoods and improve lives. Through our single-family fix and flip and multifamily loan programs, we fund short-ter...
Specializations:
Private Money
Hard Money
Transactional Financing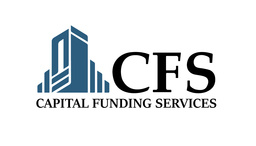 Hard Money, Private Money, Alternative Bank Lending: Fix N Flip, Purchase, Refi-Cash Out, Bridge Loans, Commercial, Residential, Land, Bridge Loans, Short-Term/Long-Term, Foreclosure Bailouts, Bank Rates for Qualified...
Specialization:
Hard Money
#1 in all classes of real estate in Jonesboro, AR for the past 6 years!
Specializations:
Commercial
Land
Create a BiggerPockets Company Profile
Drive new leads for your business with a BiggerPockets company profile!