Help Understanding Roof Inspection
2 Replies
Hi Everyone,
I'm located in San Antonio, TX and I'm in the process of buying my first house which will also by my first house hacking attempt. I plan on renting the two additional rooms in the house.
I am currently in the option period. I ordered the inspection and the inspector mentioned that overall the property is in good condition considering the age of the house which was build in 1999. However, there was thing that he noted regarding the roof, which was recently replaced. I don't have idea what does it mean and I am asking for your help to understand how serious this is. Here is the report: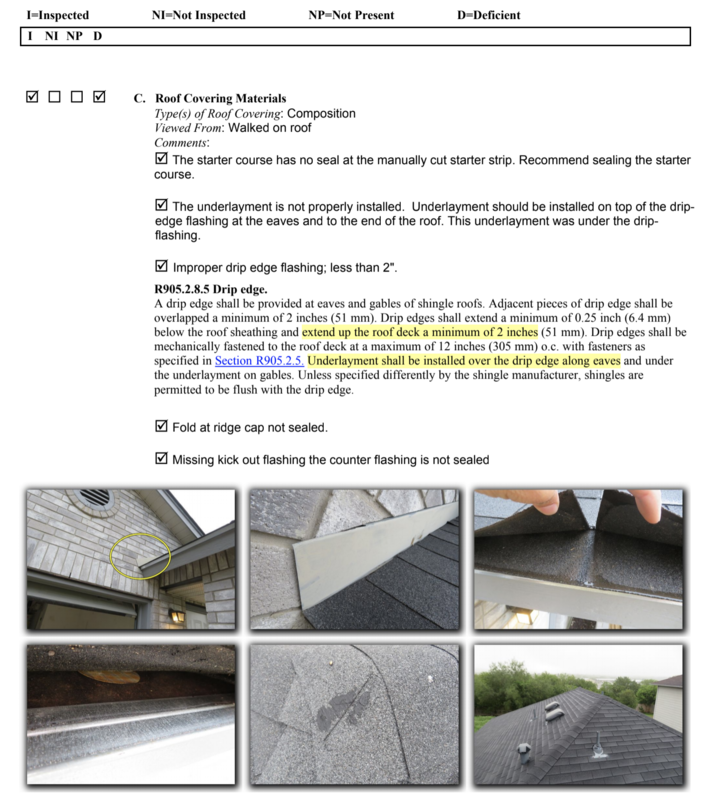 The inspector recommended that I ask the seller the fix the issue or at least to lower the price. If it isn't a big deal, I would prefer to save some money and get a lower price. What do you recommend?

Thank you for your help!
Rick Pozos

Wholesaler, Rehabber and Landlord

from

San Antonio,

TX
replied over 2 years ago
It sounds like the inspector is saying that the edge of the roof where the shingles should over hang 2" over the edge of the roof, they dont. Water can get under the edge of the roof. May cause rot after rains.
I would ask the seller to have a roofer fix the issue. It is an issue that should be taken care of. It sounds like the roof installer was being cheap and in a hurry.
@Rick Pozos
I understand now. Thank you so much, Rick. I have requested the seller to fix the roof.