Ep.275 "Neal Bawa Breaks Down Why "You" Need to be investing...
No Replies
Jason Yarusi

Investor

from

Westfield,

NJ
posted about 2 years ago
Looking for FREE Education on Multifamily Investing WITHOUT a Pitch?! Neal Bawa shares his story and why he's passionate about educating others!
Neal Bawa is CEO and Founder at Grocapitus, a commercial real estate company with 1,000+ units and counting, along with a portfolio worth over $100 million! He sources, negotiates and acquires Commercial properties all over the U.S. for over 200 investors. Serving as CEO of MultifamilyU, an apartment investing education company, Neal shares his a passion for educating others on real estate, along with hosting and speaking at multiple seminars and boot camps. He is the co-founder of the largest Multifamily Investing Meet up network in the U.S.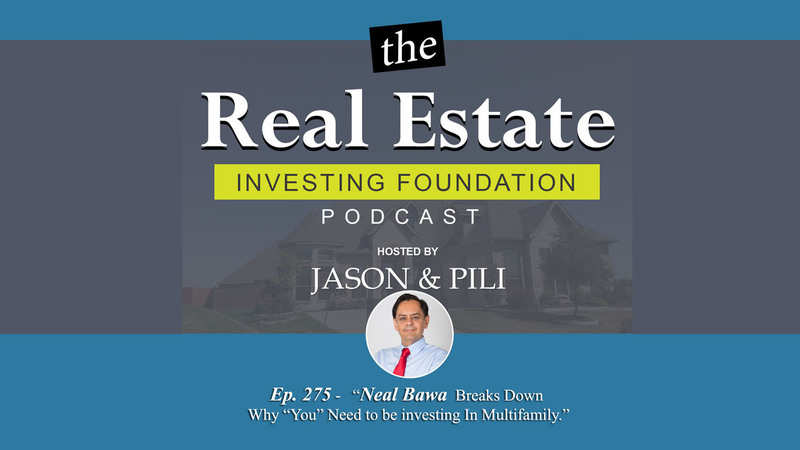 (BAMF), a group of investors that has over 3,000 members.
Some topics covered:
-Neal's story and how he got started in Real Estate
-How he stumbled on syndication
-Why he went started in reverse and went from commercial to single family?
-What did Neal learn working with a General Contractor?
-When and how the "light" went off on scalability of multifamily?
-How Neal chooses which opportunities to invest in
-Neal's secret to remembering all the knowledge he has acquired
-How Neal created the largest meet up in the United States for Multifamily with 4400 members
-What makes a good and bad syndicator?
-Why you shouldn't wait for a market correction and started investing NOW
-What is Neal working on right now?
-What metrics does Neal look at when choosing a market?
-Why someone should start a meet up and what are the benefits along with some tips to get started
-Actionable steps to get started!
-Best way to connect with Neal: multifamilyu.com
We appreciate you for listening.
If you like what you hear it would mean a lot if you can give us a 5 star rating and review on
Google Play - https://goo.gl/RHjVzX
Podcast on YouTube: https://youtu.be/zZFeqvtJdPg
Check out our Facebook page at Yarusi Holdings.
Feed: https://thereifoundation.libsyn.com/rss
For our YouTube Channel click here. https://goo.gl/SJiYh
A full list of podcasts are available at https://www.yarusiholdings.com/podcast/
And if you have any questions feel free to reach us at [email protected]