How To Run Your Business So Your Business Does Not Run You
No Replies
This event is brought to you by:
02/23/17 06:30PM
The Grand Long Beach Event Center - 4101 East Willow Street, Long Beach, CA
$25
Disclaimer: BiggerPockets does not support or sponsor any meetups unless otherwise noted. Do your due diligence before attending any events. You may be agreeing to attend an event that includes promotion, pitching, or high-pressure sales tactics or techniques. Poster certifies that there will be no pitching of products or services at this event.
Mathew Owens

Flipper/Rehabber

from

Manhattan Beach,

CA
posted over 2 years ago
RSVP HERE: Meetup.com FIBI Long Beach
Price: $25 at the door
Agenda:
6:30 - Networking
7:00 – How To Run Your Business So Your Business Does Not Run You, Round Table Discussion
9:00 - Networking
Topic:
"How To Run Your Business So Your Business Does Not Run You" Round Table Discussion
Major challenges setting up your business for success
Becoming an actual business owner instead of the self-employed
Key techniques for moving in the right direction
End-to-end revenue generation process
Categories/hierarchies of a typical business structure
Organizational charting strategies
Key habit forming techniques
Working "on" your business vs. "in" your business
Training programs and processes for your employees
Habits of an effective leader
The business owner mentality
Recommended books for business owners
Speakers:
O'Leary Logan
O'Leary Logan is a business productivity expert and executive/business coach, with over 15 years of experience. He is Co-founder of Renaissance Works and creator of the Breakthrough Profits Bootcamp. He teaches business owners the 90% of key disciplines that business schools don't - the business practices required to achieve increased profits and to position your business for growth. He leverages world-class, corporate principles and coaching to help small business owners shift out of limiting mindsets, and achieve breakthrough results. O'Leary has also created and lead several virtual coaching communities and helped members build their practices. To experience his approach and on-line community, you can sign-up for his free webinar Creating Breakthrough Profits at
Christina Suter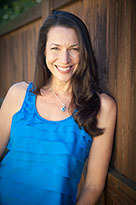 As the founder and lead consultant of Ground Level Consulting, Christina L. Suter brings two decades of real-world experience as a serial small business owner and real estate investor. She developed her extensive financial and operational skills firsthand as she faced and overcame the challenges and demands of small business ownership while developing an extensive real estate portfolio.
In 2002, Christina made the decision to leverage her experience into helping other small business owners and real estate investors. Ground Level Consulting is a consulting practice that works the way an entrepreneur works, dealing with the pressing problems of a business on the ground level and in real time. Since launching Ground Level, Christina has provided support throughout southern California and the western United States to numerous small businesses and real estate investors at all levels as they moved beyond surviving to thriving.
Additionally, Christina has enjoyed a successful personal history of real estate investing and portfolio management, having invested over $15 million in assets in her career. This success and the success of her consulting practice encouraged Christina to share her experience and approach by founding Ground Level Investor. Ground Level Investor, which focuses on helping clients develop and manage real estate investments that support personal values and contribute to financial success. Christina's solid background and education--including a Bachelor's degree in Business, an Associate's in teaching, and a Masters in Psychology--strongly influence her work with Ground Level clients.
Not only does she have a keen insight into successful business and investing strategies, but she teaches the personal and professional skills needed to promote growth and opportunity. And, she does this in a warm, supportive, non-judgmental way that is always highly respectful of personal values. - See more at:
http://www.glinvestor.com/about-g-l-investor#sthash.ksvNjm6x.dpuf
Mathew Owens, CPA
Mathew is the founder of OCG Properties, LLC, a company that specializes in equity and cash flowing real estate investments. He graduated from UC Santa Barbara with a bachelor's degree in economics with an emphasis in accounting, earning his CPA license while performing audit and taxation engagements at various CPA firms, and worked primarily on large real estate clients. He currently specializes in value add cash flowing residential and multifamily real estate investments having purchased and renovated over 500+ properties. Mathew works with investors in multiple ways to acquire real estate in high cash flow markets around the country. He also helps investors develop various cash flow streams through syndications run by professional operators, promissory notes and other real estate related assets. Many of his clients benefit from his knowledge of real estate taxation and due diligence, legal and investment structuring, and long term investment planning and analysis.
OCG Properties YouTube Channel
Agenda:
6:30 - Networking
7:00 – How To Run Your Business So Your Business Does Not Run You, Round Table Discussion
9:00 - Networking
RSVP HERE: Meetup.com FIBI Long Beach
Create Lasting Wealth Through Real Estate
Join the millions of people achieving financial freedom through the power of real estate investing