Personal Development Books to Guide You to Success
No Replies
This event is brought to you by:
10/12/17 06:30PM
Uno Chicago Grill, 2803 Route 73, Maple Shade, NJ 08052
$20.00
Disclaimer: BiggerPockets does not support or sponsor any meetups unless otherwise noted. Do your due diligence before attending any events. You may be agreeing to attend an event that includes promotion, pitching, or high-pressure sales tactics or techniques. Poster certifies that there will be no pitching of products or services at this event.
Tom Dagney

Rental Property Investor

from

Cherry Hill & Princeton,

NJ
posted over 3 years ago
SJREIA Burlington County Subgroup Meeting
Topic: Personal Development Books to Guide You to Success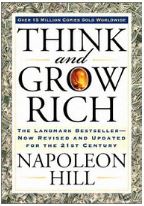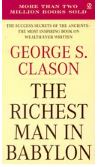 We will discuss excerpts from the following two Fantastic Books!
Narrated By: Joseph V. Scorese
Think and Grow Rich was written in 1937 by Napoleon Hill, promoted as a personal development and self-improvement book. Hill writes that he was inspired by a suggestion from business magnate and later-philanthropist Andrew Carnegie
The Richest Man in Babylon is a book by George Samuel Clason that dispenses financial advice through a collection of parables set in ancient Babylon
2nd Thursday of every month – 6:30PM – 8:30PM
6:30-7 check-in/networking
Speaker begins at 7 p.m
Where: Uno Chicago Grill, 2803 Route 73, Maple Shade, NJ 08052
Cost:
SJREIA Members attend for FREE; Visitors pay $20
Food/beverage not provided. Please plan on ordering something from the menu.
Burlington County Subgroup Group Coordinator:
Joseph V. Scorese