Creative Ways to Fund Your Real Estate Deals
1 Reply
This event is brought to you by:
04/11/18 06:30PM - 09:30PM America/Los_Angeles
*Behind Superba Restaurant, The Point - 830 S. Sepulveda, Suite 200 El Segundo, California 90245
Free
Disclaimer: BiggerPockets does not support or sponsor any meetups unless otherwise noted. Do your due diligence before attending any events. You may be agreeing to attend an event that includes promotion, pitching, or high-pressure sales tactics or techniques. Poster certifies that there will be no pitching of products or services at this event.
Mathew Owens

Flipper/Rehabber

from

Manhattan Beach,

CA
posted 8 months ago
FOR INVESTORS BY INVESTORS (FIBI): South Bay - Meetup.com LINK
TOPIC: Creative Ways to Fund Your Real Estate Deals
DATE/TIME: Wed, April 11 at 630pm
PRICE: $25 at the door, $20 Pre-Sale
  CLICK HERE FOR PRESALE (Ends at 3pm on 4/11)
LOCATION: THE POINT 830 S. Sepulveda, Suite 200, El Segundo CA 90245
AGENDA:
6:30 - Networking - The Point
7:15 - Introductions
7:25 - Panel discussions - Creative funding
9:00 - Networking - The Point

PANELISTS:
Kaaren Hall - CEO, uDirect IRA Services
Despite being in the midst of a recession and mortgage market collapse, Kaaren Hall founded and made a resounding success of uDirect IRA Services. The single mom discovered a strategic way to put her 20+ years in mortgage banking, real estate and property management to use. The solu on was an untapped market for both her skills and for investors – Self‐Directed IRAs. Her company, uDirect IRA Services, has helped thousands of Americans save for re rement.

Carol Glover - Estate Construction & Development, LLC - Principal, Chase Law Group – Real Estate Attorney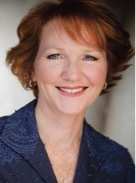 Carol Ann Glover has been an attorney for more than 28 years; her focus is commercial real estate purchase/sale transactions, leases, property management, escrow and title advisory, development, asset organization and restructuring, landlord/tenant issues. Carol is also a California licensed Real Estate Broker and co-owner of Estate Construction & Development, LLC, a real estate development firm. She provides both legal and practical knowledge and insight to individual investor-owners and business owners.
Carol attended undergraduate at University of California, Irvine, and law school at Loyola Law School. She began her practice in a large Los Angeles civil litigation firm, transitioned to a boutique real estate and business law firm, and eventually started her own firm in the South Bay in 1997. She is real estate Of Counsel to Chase Law Group, Manhattan Beach.

Robert Fragoso - Realtor, CEO, Investor - Realty 24/7, FlipTrust
Robert Fragoso has been exposed to real estate investing from an early age. His natural acumen has allowed him to be a successful private real estate investor since the early 1990s. With over 20 of years experience on both sides of a real estate transaction, his ability to identify untapped opportunities, combined with his expertise in maximizing the potential value in properties, remain fundamental in fostering success. Today, he embodies a true love of the real estate business, embracing new techniques and creating win-win opportunities as well as assisting others tap into opportunities they could not otherwise find without his expertise.

Robert's experience includes syndicating apartment buildings, business development, networking, fixing and flipping homes, purchasing at trustee sale and spent 16 years of his career helping to build Anchor Loans as the lead originator for the company helping 100's of investors expand their business and increase their yields through real estate investments.

His experience has given him a unique outlook which crosses many boundaries as he has seen and participated in over 10,000 transactions. This helps other in communication with him avoid many of the pitfalls accompanied with real estate investing.
Please cancel my reservation.  I will not be able to attend.  My apologies.
Sincerely;
Lisa Nickerson
Create Lasting Wealth Through Real Estate
Join the millions of people achieving financial freedom through the power of real estate investing