Colorado Investor Advantage - Market Trends and HOA Investing
1 Reply
This event is brought to you by:
06/28/18 11:30AM - 02:00PM America/Denver
Dave & Busters, 2000 S Colorado Blvd Denver, Colorado 80222
$25.00
Disclaimer: BiggerPockets does not support or sponsor any meetups unless otherwise noted. Do your due diligence before attending any events. You may be agreeing to attend an event that includes promotion, pitching, or high-pressure sales tactics or techniques. Poster certifies that there will be no pitching of products or services at this event.
Chris Lopez

Real Estate Agent

from

Denver,

CO
posted almost 3 years ago
This event is brought to you by Investor Advantage, a group with a single purpose: to provide meaningful and practical training for Colorado real estate investors. The format is simple, we provide a real estate education (from experienced and active real estate investors) over lunch. You pay for your lunch, we provide the education.
Nobody will be asking you to pay membership fees, to purchase books, CDs, education programs, or to sign up for some ridiculous boot camp or mentor training.
Topic One: Denver Metro Real Estate Trends
Clients always ask "how's the market?" This class gives you specific talking points to sound like an expert. We also discuss how you can use the information for listing presentations, and for buyers that aren't sure if "now is the time to trade up" or if they should wait until later. The goal is to present the information in a format so you can put it to use immediately – and close more deals. We'll spend some time at the end on "where is the marketing going?" so you can discuss that as well.
This class comes with 1 free CE credit.
Presenter One: Lon Welsh, co-founder and Director of Business Development for First Alliance Title
Prior to the real estate industry, Lon worked in strategy consultanting for eight years with Deloitte and Accenture. During his time as a strategy consultant, he learned how to leverage technology to develop breakthrough strategic approaches and rapidly gain market share. Lon has spent countless hours educating real estate brokers and investors on investment property analysis, business planning and strategy, market trends, time management, and negotiation.
Topic Two: Advanced HOA Investing
Joe Massey from Castle & Cooke mortgage has bought several condo units. The HOA was involved in litigation at the time, so buyers with traditional financing could not purchase. As a result, the units sold at a depressed price. The litigation was resolved, and the price of the units increased rapidly. Our lender will explain:
How banks evaluate HOA
What criteria you should evaluate in an HOA for an investment
If there is litigation, how to determine if it is a trap or an excellent opportunity
We'll go through a complete case study illustrating the concepts
Q+A
This class comes with 1 free CE cert.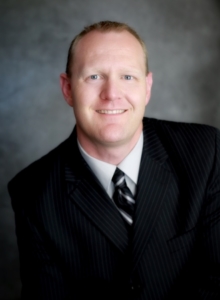 Joe Massey —Senior Loan Officer. Joe is a graduate of the Colorado School of Mines with a degree in Economics and Business. Joe has been a lender since 2002; he has been recognized as a "Million Dollar Loan Officer" since 2007 and recognized by 5280 Magazine as a Five Star Mortgage Professional in 2012-2017! Prior to working with residential mortgages, Joe was a commercial lender, underwriter and financial analyst which prepared him for his mortgage career and taught him the specifics of how to get loans approved and how to find the best terms for the customer.
Register at https://www.eventbrite.com/e/investor-advantage-market-trends-and-advanced-hoa-investing-registration-47116952072
$25 includes lunch!
Linda Weygant

Investor and CPA

from

Arvada,

Colorado
replied almost 3 years ago
Quick Question on this:
We pay for lunch + $25. Where does that $25 go? To pay for the speaker, to pay for the venue (why, if we pay for lunch?) or into your pocket?