Update from the Waltham Housing Authority & Insurance topics
No Replies
This event is brought to you by:
10/03/18 05:30PM - 09:00PM America/New_York
380 Winter St. Waltham, Massachusetts 02451
$20-35
Disclaimer: BiggerPockets does not support or sponsor any meetups unless otherwise noted. Do your due diligence before attending any events. You may be agreeing to attend an event that includes promotion, pitching, or high-pressure sales tactics or techniques. Poster certifies that there will be no pitching of products or services at this event.
Part I:
John Gollinger, Executive Director of the Waltham Housing Authority, is tentatively scheduled to give us an update on WHA initiatives including the Waltham rental subsidy. For the voucher program in particular, we hope to hear statistics on how successful has the program been, whether there be an extension past three years or a follow-on program, and what can landlords can do to help out.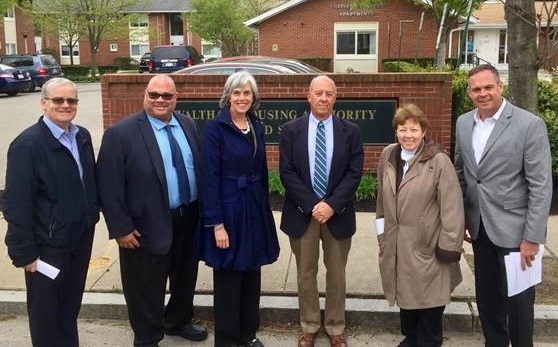 Waltham Housing Authority, John Gollinger Fourth from Left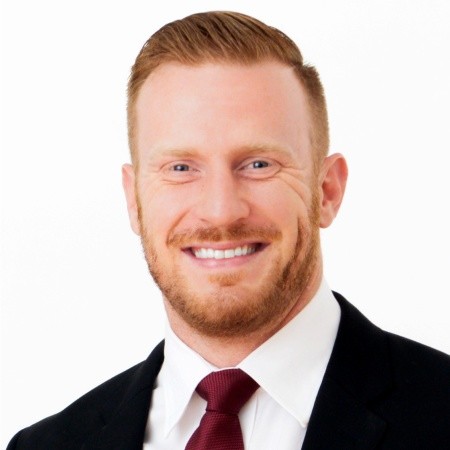 Matt Naimoli of G&N Insurance
Part II:
Matt Naimoli of G&N Insurance will give us at least five cost savings and five pitfalls to avoid when insuring multifamily buildings.
Insurance Pitfalls to Avoid
Insufficient Rent Loss Coverage: What this means, how it can happen, and how to avoid
Insufficient Ordinance or Law coverage: What this means, how it can happen, and how to avoid
Insufficient Liability Protection: What this means, how it can happen, and how to avoid
Insufficient Building coverage: What this means, how it can happen, and how to avoid
Individual policies vs a BOP that extends across all locations: Advantages/Disadvantages of both options and how to choose what's right
Claim snafus – avoid massive headaches of there are joint ownership on properties within policy by listing all owners out per property in advance
Missing Endorsements – guaranteed replacement, water back up, O&Law, etc
Policy Reviews - Not having policies reviewed at least every third year and the downfall of allowing them to sit dormant
Ways to Save
Deductible Changes and the impact: Examples
Evaluating options on a consistent basis: Who and How
Keep your replacement cost in check
One policy vs separate per property
Sprinkler system impact
Know when and when not to file claims
Update your property
Have you seen our Leave Stuff, Take Stuff Table?
Market your business, pick up handouts, give away an old doorknob. Everything goes on our first-come, first-served display table at all our events. Please bring business cards, brochures, coupons. And feel free to pick up your own uncollected marketing materials at the end. Everything not claimed end-of-night may be chucked.
Wednesday, October 3rd
Charles River Meeting Agenda
5:30pm Sign-in/Networking/Dinner

Networking draws from Waltham, Newton, Weston, Watertown, Wellesley, Wellesley Hills, Lincoln, Dover, Arlington, Belmont, and the western ends of Cambridge and Boston.

6:00pm Buffet Dinner by the Copper House Tavern
6:40pm Executive Director Doug Quattrochi with the MassLandlords Business Update

Member Minutes - Any member can have the mic for 60 seconds (introduce yourself, ask a question, share words of wisdom, etc.)

7:00pm Part I: John Gollinger: Waltham Housing Authority
7:25pm Part II: G&N Insurance: Five Savings and Five Considerations
8:20pm Networking
9:00pm Doors Close
Location
Best Western Waltham
380 Winter St.
Waltham, MA 02451
Parking
There is ample parking in the lot around the Best Western and down the hill by the Copper House Tavern. Please enter through the main lobby and look for the MassLandlords signs.
Food
Buffet Dinner (we are trying to arrange an upgrade from September's offering)
Soda, Water, Coffee
Waitstaff will serve alcohol, just ask
*Dietary restrictions: purchase an early-bird ticket and email [email protected], we will accommodate you.
Pricing
Open to the public. Membership is not required! No Sales Pitch Guarantee. You pay so we don't have to let a shark into the room.
After Early bird or at the door:

Public: $35.00
Members: $25.00

Early-bird ends seven days prior at 12pm:

Public: $30.00
Members: $20.00
This event is operated by MassLandlords staff. Check in with your MassLandlords ID card.