8/6 - Oil Tanks, Asbestos and Mold! OH MY! Egg Harbor Township
No Replies
This event is brought to you by:
08/06/19 06:00PM - 09:00PM America/New_York
(room is on the left in the back), Shore Diner, 6710 Tilton Rd. Egg Harbor Township, New Jersey 08234
$20.00
Disclaimer: BiggerPockets does not support or sponsor any meetups unless otherwise noted. Do your due diligence before attending any events. You may be agreeing to attend an event that includes promotion, pitching, or high-pressure sales tactics or techniques. There may be pitching of products, services or properties at this event!
Tom Dagney

Rental Property Investor

from

Cherry Hill & Princeton,

NJ
posted over 2 years ago
SJREIA Atlantic County Subgroup
Open to the public!
SJREIA Members attend FREE -- Visitors pay $20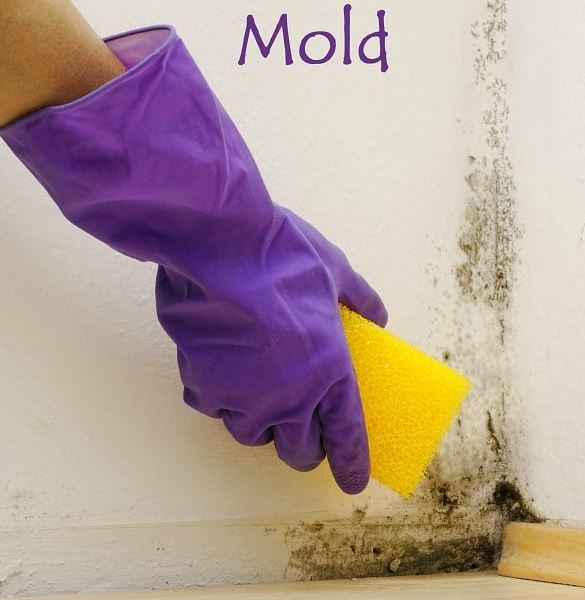 Oil Tanks, Asbestos and Mold! OH MY!
Recognizing & Addressing Common Environmental Concerns for Landlords, Rehabbers, & Wholesalers
As landlords, rehabbers, and wholesalers, we are faced with various environmental issues that can cut deeply into our profits, potentially cause harm to the environment and others, and expose us to HUGE liability. It is important to not only recognize these issues, but also understand how to deal with these issues properly utilizing a common sense approach.
This month our guest speaker will be Greg Davis of Active Environmental Technologies, Inc. Greg will be discussing a wide variety of potential environmental concerns including:
Underground & Aboveground Storage Tanks
Asbestos
Mold
Historical Property Use Issues
Potential Off-Site Contaminant Sources
Greg has been in the environmental consulting and remedial contracting business for the past 23 years and he and his company have been involved with projects ranging from waste consolidation and disposal, leaking oil & gasoline tank removal and remediation, flood restoration and structural drying, mold remediation, Superfund site work, and even RAD decontamination at nuclear facilities across the continental United States as well as Taiwan and Puerto Rico. As a member of DIG since 2004 & South Jersey Real Estate Investors Association (SJREIA) since 2009 in addition to being a former leader of DIGs Southern Chester County Subgroup, and also a former Board member with SJREIA, he is a current Business Affiliate with SJREIA, and also a licensed Realtor®. Greg is also involved in various educational programs for Realtors®, Licensed Home Inspectors, and real estate investors alike and enjoys sharing his knowledge and experience to help others.
Greg is an avid surfer, sailor, wave kayaker, and Jeep enthusiast, and enjoys spending time with his family any place where the ocean meets a salty piece of land. He is still actively involved in real estate investment and is currently focusing on adding to his existing "Buy & Hold" rental portfolio and completing rehab projects as good deals are found.
Contact info - Greg Davis, Sr. Project Manager - Active Environmental Technologies, Inc.203 Pine Street, Mount Holly, New Jersey 08060 (609) 702-1500 ext. 232 Phone | (609) 922-3698 Cellular | [email protected] E-mail

Where: Meeting at the Shore Diner, 6710 Tilton Rd., Egg Harbor Township, NJ 08234 (room is on the left in the back)
When: First Tuesday of the month, 6-9 pm

Cost: Members attend for FREE -- Visitors pay $20 (with guest $40)
Room is provided with the expectation that attendees order from the menu.This is an excellent venue with great food and professional wait staff.
MEMBERS: Please bring your membership card so we can verify you are a current member.
SJREIA accepts cash, check, Visa, MasterCard, AMEX and Discover at Subgroup meetings.
RSVP NOW!
Your RSVP is appreciated so we can be sure to have enough handouts, etc. In the event of a last minute meeting change or update, this will enable us to reach you! Thank You!
** Visitors who join later during the same night get $20 credited to SJREIA membership cost of $150.
** Bring your membership card, business cards, pen, tablet, etc!
** Didn't get around to all the vendor tables at the general meeting? Check out our vendor/speaker table for great info from those who sponsor our association.

2019: Aug 6, Sep 3, Oct 1, Nov 5
This subgroup will cover various Real Estate investor topics and allow time for Q & A and networking.

RSVP NOW!

Subgroup leader Carol Milk

BIO - Carol Milk is a ten-year SJREIA Leader and will again be offering networking and training in Atlantic County. Carol took a series of Real Estate guru trainings costing about the same as a year of college and got it all back on her first deal! She flipped for cash then invested in rentals. She has done wholesale, rehabs, estates, round-robin, subject-to, and property management and is now a Realtor.