END OF DECADE PARTY!!
3 Replies
12/07/19 06:00PM - 08:00PM America/Chicago
Addison TreeHouse 14681 Midway Rd Addison, Texas 75001
Free
Disclaimer: BiggerPockets does not support or sponsor any meetups unless otherwise noted. Do your due diligence before attending any events. You may be agreeing to attend an event that includes promotion, pitching, or high-pressure sales tactics or techniques. Poster certifies that there will be no pitching of products or services at this event.
How was your last 10 years, what do you want your next 10 years to look like? Dress up in your favorite decade's clothing or Dress up as your Future self in the next. We are going to laugh at our lessons from our last 10 years together and make plans for our next 10. Tonight we are going to party like it's the end of 2019...because it pretty much is. We are a family friendly event and will have a Kids zone set up and ready to rock. Our party entails all the fun stuff below and of course with us, your fun hosts:
Open Bar with an Extra Mile Specialty Cocktail created by Teammate Ashley
Yummy Appetizers and finger foods
Kid Zone Family Room complete with:

Movie Screen playing The Avengers - Top Grossing movie of the last decade

Time Capsule Making Station

Popcorn Machine




Adult Time Capsule Making Station
Fun Practical Gift with Special Go the Extra Mile Recipe from Teammate Ian
As always our Party's are open to your friends, family, kiddos of course and anyone you would like to invite. The only rule is fun must be had & laughs must be created as we say goodbye to the Teens and hello to the Twenties of the 21st Century. See you on Dec 7th Fam! Cheers to your best Decade yet.
CHECK OUT ALL THE FUN WE HAD AT OUR NOV. PARTY!!!!


Mile27 Team sporting their favorite Era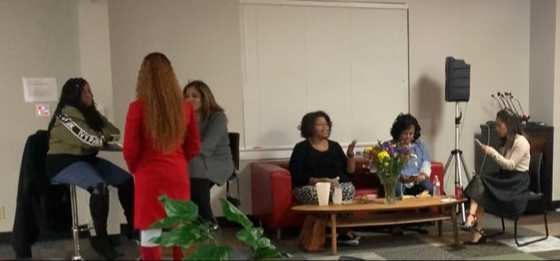 MIX AND MINGLE
Pictionary Fun!
Come and join us for a Pictionary show down! Fun first, Real Estate Investing convo second! See you on Saturday night. Come dressed in your favorite decade or as your current self.
Hello @Heather Anderson , I'd like to meet with other active investors like myself! When are you throwing another hangout?