Holiday Party for Real Estate Investors!
No Replies
This event is brought to you by:
11/24/19 06:00PM - 08:30PM America/Los_Angeles
Hilton Garden Inn, 3528 Gateway St. Springfield, Oregon 97477
$10
Disclaimer: BiggerPockets does not support or sponsor any meetups unless otherwise noted. Do your due diligence before attending any events. You may be agreeing to attend an event that includes promotion, pitching, or high-pressure sales tactics or techniques. Poster certifies that there will be no pitching of products or services at this event.
Come!
Join us for the second annual holiday party!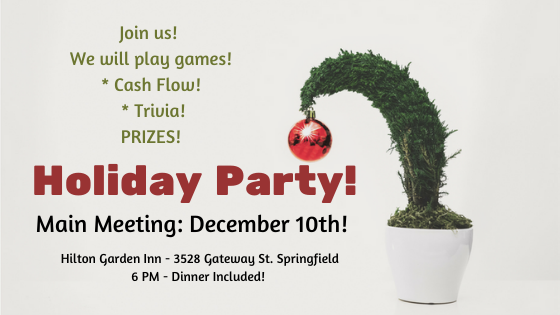 Sponsored by: