Lunch & Learn for Women in Real Estate Investing
No Replies
This event is brought to you by:
02/06/20 12:00PM - 02:30PM America/New_York
Buca di Beppo Italian Restaurant, 3355 South University Drive Davie, Florida 33328
$15.00
Disclaimer: BiggerPockets does not support or sponsor any meetups unless otherwise noted. Do your due diligence before attending any events. You may be agreeing to attend an event that includes promotion, pitching, or high-pressure sales tactics or techniques. There may be pitching of products, services or properties at this event!

*** PLEASE NOTE *** If you don't RSVP and PAY at the link below, your seat will not be reserved.

Click on the link to reserve your spot- https://reiw2020soflolunchfeb.eventbrite.com

JOIN US FOR OUR MONTHLY LUNCH & LEARN
Let's support each other in this exciting real estate investing journey!
We welcome women of all levels (new to seasoned investors) and professions to join us and learn or share experiences in an non-intimidating environment.
The ticket cost is to cover your lunch, taxes, tip and Take Away Manual.
The organizers, Laura and Liz, are a mother and daughter team. Our dream is to create a group where women interested in real estate investing can feel safe in sharing their experiences, find support in a like-minded community and learn from each other along the way.
During this luncheon we will share great food and discuss in a relaxed and informal way:
-Ultimate Results System - The 3 Key Factors Needed to Succeed in Real Estate Investing;
-The 5 Steps Action Plan - Wholesaling, Buy and Hold and Fix and Flip. We will share experiences, strategies and tips;
-Financing - where you can find money locally for all your real estate needs.
ALL questions will be answered! Everyone is here to learn and help!
If you have a real estate related business (title company, lending, real estate agent, etc.) feel free to present share your business and network.

Come join us! It will be fun with great food and like minded women!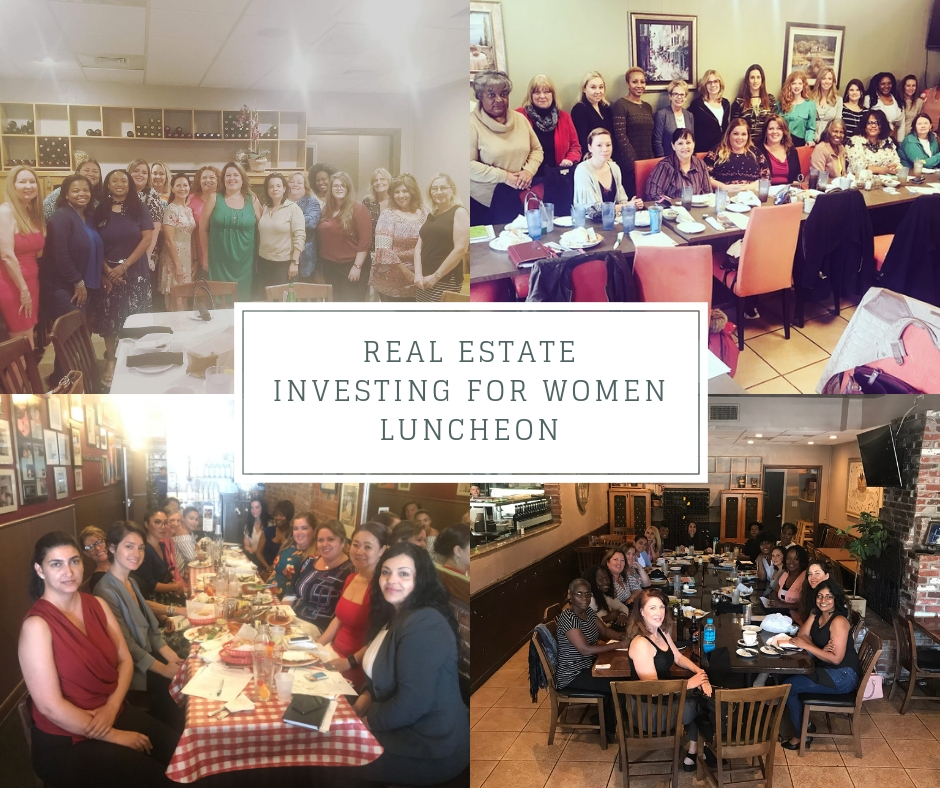 Please note we have only 16 seats available, as to keep these luncheons personal and interactive.
So please don't delay. We would love to meet you!! Reserve your seat today!

Click on the link to reserve your spot- https://reiw2020soflolunchfeb.eventbrite.com

See you at the luncheon!
Liz and Laura


About Liz & Laura:

Liz and Laura are a mother and daughter team. Laura (the mother) has been in real estate for over 30 years and her experience spans from wholesaling, to fix and flip, buy and hold, raising private money and more. Liz entered the industry 4 years ago and
she has been wholesaling virtually in several markets.

The combination of lifetime experience (Laura) and modern vision and approach from a young investor (Liz) has been a winning formula.

We are dedicated to empowering women starting their own real estate investing journey, by offering a supportive community of like minded women and up to date training.