[Free] TET Conference 2021
No Replies
05/25/21 10:00AM - 01:00PM America/Los_Angeles
https://hopin.com/events/tet-conference-2021
Free
Disclaimer: BiggerPockets does not support or sponsor any meetups unless otherwise noted. Do your due diligence before attending any events. You may be agreeing to attend an event that includes promotion, pitching, or high-pressure sales tactics or techniques. There may be pitching of products, services or properties at this event!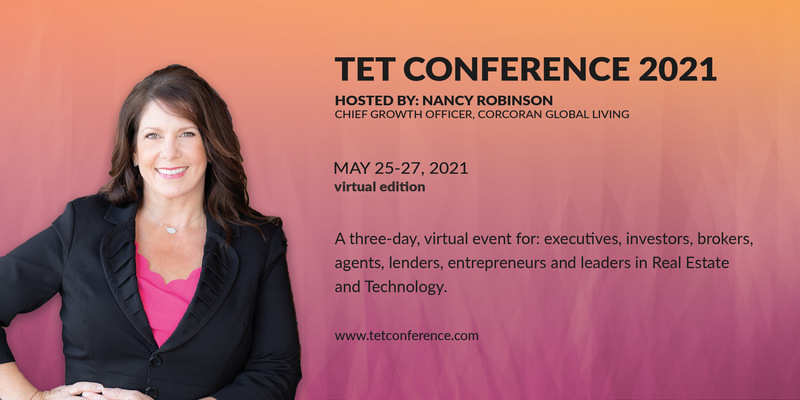 The 5th edition of TET Conference provides high-value, relationship-building and learning opportunities through informal discussions and private roundtables.


Hosted by: Nancy Robinson, Chief Growth Officer at Corcoran Global Living.
A three-day, virtual event for: executives, investors, brokers, agents, lenders, entrepreneurs and leaders in Real Estate and Technology.

You will have the opportunity to participate in:
Off-the-record panel discussions with live Q&As;
Private roundtable discussions (up to 10 participants);
Virtual Expo;
1 on 1 networking.
Topics include: iBuyers, Marketing / Leads, Mortgage and Title.